Tips
5 Best Countries To Study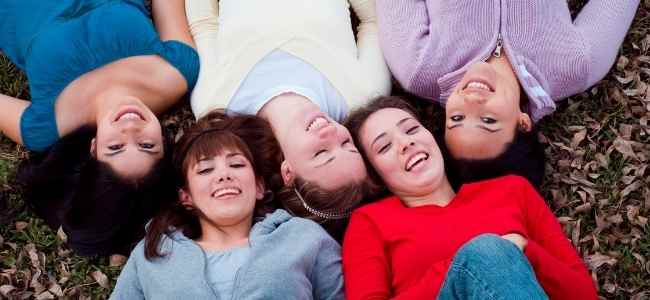 After completing first cycle studies, many people choose to continue their training abroad. It may sound complicated, but it has quite a few advantages:
It is an opportunity to perfect your English (or the language in which you choose to study).
Studying at more than one university will put you in touch with more different points of view and help you get to know more diverse environments.
It is a very enriching experience on a professional and personal level.
It's a great way to meet people and expand your professional network.
Having studies in more than one country looks great on a resume.
If you have already decided that you are going to embark on an adventure, you will have to choose your destination. Your choice should depend on your professional area, but in principle, you will be interested in studying in Europe. There are scholarships such as Erasmus Mundus that you may be eligible for. There are also destinations outside of Europe to consider. Here is a list of the best countries to study that may interest you.
1. Germany
Most universities in Germany have studies in English, but you will also have the opportunity to learn German.
German universities enjoy a lot of international prestige, especially the University of Munich, Heidelberg and the University of Humboldt , Berlin. In addition, neither Berlin nor Munich are excessively expensive, and the cost of studies is much lower than in other countries like UK and USA.
2. UK
UK is one of the most logical options if you are interested in improving your English or you do not know any other language. The most interesting thing is the number of prestigious universities that it has. There are not only Oxford and Cambridge, but also others such as Southampton or Edinburgh, which are among the most valued in the world.
The downside is that UK studios are tremendously expensive, with prices exceeding £ 9,000 in some cases. In addition, in some English cities, housing and leisure are also expensive, so better do calculations (and look for scholarships ) before choosing.
3. Belgium
If you are interested in studying in a country with three official languages and great relevance in the European Union, you have several options and Belgium is one of the best choices. Both the Universities of Ghent and Antwerp in this country have a wide range of studies, and both are open to European scholarships and language courses. There are also many other universities, both public and private, that you can find out about.
4. France
The proximity, the international prestige and the price of the studies are three great advantages of French universities. There are several well-known universities in Paris, such as the École Normale Supérieure, although housing in the capital does involve considerable expense. There are other cities where it can also be interesting to study, such as Nantes or Lyon.
5. U.S
A master's degree at an American university can open many doors in some sectors. By not having the benefits of a member country of the European Union, the necessary procedures are more complex. There is also the problem of financing, since the studies are expensive, and even more so if it is a renowned university. The admission process is different too, and it can take time, so you'll need to plan ahead.
Fancy the adventure of studying abroad? Well, start choosing a city to study and evaluating your possibilities. It will be an unforgettable experience! If you need more help about studying abroad, just turn to CatEight. There are a great number of agencies and institutions on the platform, which can provide you with assistance.