Tech
5 Lap Desks Suitable For Work From Home Setups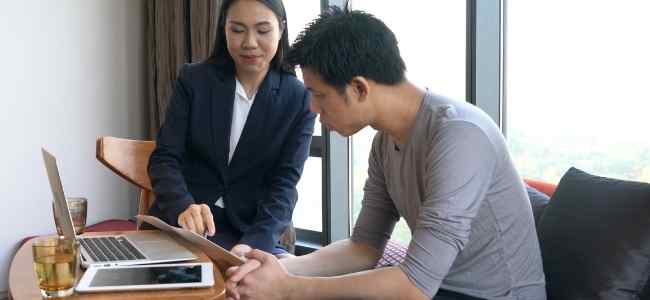 Although everyone does not favor how the year 2020 transpired, we must also learn to adapt to the drastic changes. The trend heavily shifted from typical and standard jobs into more modern and digitalized ones. Work from home has become one of the centers of demand. NOt everyone favors this, too, but you can see that it has its pros and cons.
You can get to spend time with your family while earning a reasonable income at the same time. Sometimes, these online jobs even offer higher rates than the usual ones. Provided that work at home has become a thing, it is best to invest in a lap desk suitable for these kinds of setups. Check out these five lap desks you can perfectly position at your home:
SONGMICS Wood Lap Desk With Side Storage
Top of our list is an eco-friendly and practical lap desk with storage. Of course, having an extra room for storing pens, markers, and even USBs is perfect to combine with a lap desk. People are learning to care more about the environment as they create more furnitures that are eco-friendly. The SONGMICS wood lap desk is one of them as it is made of 100% bamboo!
Provided that it is bamboo-made, you can ensure the safety of your stored things. Whether you plan to store light or heavy materials, the SONGMICS wood lap desk can handle them. This wood lap desk is an excellent investment as it is guaranteed sturdy and will last for a long duration. It comes with a smooth, moisture-free, and non-toxic surface with MDF solid board.
Akilla Portable Lap Desk
If you are quite the sociable one with intense social media usage, this one is right for you. It might sound intriguing, but the Akilla portable lap desk is pretty "Instagrammable!" This model is made of MDF solid wood particleboard, which you can rely on when it comes to quality and durability. The Akilla portable lap desk is also guaranteed environment-friendly.
This lap desk is versatile and is ideal for work from home setups. It comes as a multifunctional daily table as you can carry it around. Whether you are using it for your laptop or your kid's writing desk, this lap desk can still be a perfect option. It also has modern installations as it has a space for your iPad, Kindle, or any tablets.
Moclever Lap Desk With Storage and Light
The Moclever lap desk is a perfect option for keen and particular people with modern and sleek designs. Its dark and elegant presence allows you to straighten up your mood and get your work face on! It stands out among the rest as it has a built-in LED desk light for nighttime reports. It still offers good convenience as it also has extra storage.
Its design primarily focuses on modern gadgetries as it has a cooling fan to keep your overtime works going. It fans your laptop to prevent overheating issues. The Moclever lap desk also offers a good space for your laptop mouse. You can also maximize its angle-adjustable laptop table, depending on your preference.
Deluxe Comfort Cushioned Lap Desk With Storage
Although most lap desks are perfect for any work from home setup, the Deluxe comfort-cushioned lap desk comes with a diverse and unique approach. If you do not satisfy yourself anymore with the typical lap desk designs, this one is perfect for you. It also comes with a LED lamp for better view and productivity.
This lap desk is very comfortable for its users and offers safe storage for your devices with its beanbag cushion. The desk pillow is its main highlight as it prevents the user from experiencing discomfort from and hard and sharp edges. Take note of its durability as it is made up of high-quality materials yet comes lightweight for convenient transport.
Collins Supplies Lap Desk With Storage
The Collins supplies lap desk comes in black to blend perfectly with your gadgets and laptop. Its plastic material makes it lightweight and easy to use. It has numerous functions you can enjoy depending on your creativity and offers a conservative space for your pens, notebooks, and other office supplies. Quite an ideal pick for a home workstation set up!
Takeaway
These five lap desks with storage are perfect for any work from home setup! While they come at very reasonable prices, you can take advantage of them and start building your most preferred home work station!