Gaming
A Tech Lover's Guide to Hosting the Perfect Game Night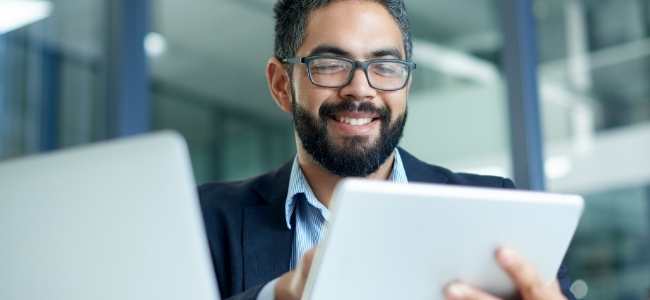 As we head into the holiday season of 2020, Nintendo has already sold nearly 70 million Nintendo Switch units. Thanks to the Switch's portability, playing games with your friends in-person has become the cool thing to do again.
If you're thinking about hosting a game night for your friends, but don't know what tech you need to do so, you've come to the right place! In this article, we'll tell you about 10 items that are worth picking up so you can create the most epic game room imaginable.
We'll be honest. Some of the items we'll mention are big-budget items suggested with only the most serious gamers in mind. But we'll have some simpler, more affordable items mixed in, too, so even the most casual gamer can get some ideas.
Retro Consoles
If you're looking to have a tech-friendly game night, odds are you have video games in mind. While there are tons of ways to play games nowadays, and even more to choose from, some setups are better for local multiplayer gaming than others.
When it comes to couch co-op gaming, retro consoles, in particular, shine bright. So, if you don't have one already, go online and consider picking up something like a Nintendo 64, complete with a few classic games, for your next game night.
The four controller ports on the system, combined with a library of awesome games built with local multiplayer in mind, makes it the perfect game night system. And if the N64 isn't your cup of tea, the original Xbox is also worth grabbing for many of the same reasons.
Over the past few years, both Nintendo and Sony have released "mini" versions of some of their retro consoles. These are also great to have, although they do limit you on controller ports, which isn't ideal if you have more than two players coming over.
Local Multiplayer Games
Got an Xbox One, PS4, or Nintendo Switch? Looking for some local multiplayer games to find and play on those 3 systems? Well, you don't have to grab a console from the 90s or early 2000s to get your couch co-op on.
All three of this generation's current systems are jam-packed with local multiplayer games. If you're not sure which game is right for you, we've put together a list that features a few of our favorites from the big 3 consoles. Just make sure that you have enough controllers at home for everyone to play.
Halo: The Master Chief Collection (Xbox One)
Super Smash Bros. Ultimate (Nintendo Switch)
Mario Kart 8 Deluxe (Nintendo Switch)
Team Sonic Racing (All Three Consoles)
Arcade Machines
Looking to create a gaming room or home arcade that you and your friends can enjoy for decades to come? Consider grabbing a few arcade machines from the web today.
These arcade machines can be set up to have more than just one traditional or "classic" game. And the ability to customize their size allows you to cut back on the price some, meaning you can purchase more than one unit.
It may take a few years to build up your arcade machine collection, but if you one or two each calendar year, you can have a real arcade experience in your own home. That, combined with the right decor and lighting, can make a game night with your friends feel like old times.
Need help decorating your home game room? Want to grab something like an electronic dartboard to make your space even more fun? Don't worry, you can find out more here.
TV or Projector
Of course, if you're going to have tons of game systems in your house, you need to have a few LED TVs to play them on, too. With that in mind, it's important to note that no two TVs are the same, as some work better with older consoles than others.
If you're only planning on playing modern gaming consoles, any modern TV will work well. Perhaps the best way to play something like Mario Kart 8 Deluxe with your friends on one TV, however, is to set up a large projector screen on your wall.
Projectors are much more affordable now than they were a few years ago. You can get an HD projector, and even the screen for your wall to shine it on, without breaking the bank.
If you want to play something like an N64, or a console from the 80s or 90s, you're going to want to grab a CRT TV. These can be tough to find, but they'll play your games the way they were meant to be played, as those retro consoles weren't designed with modern TVs in mind.
Fast Internet
Want to play a ton of games online with your friends? Plan on having everyone bring their Nintendo Switch consoles over for some online multiplayer gaming? If you want to get the best experience, you need to make sure your internet is up to par.
Odds are, your internet is more than fast enough for one or two people playing games at once. This is especially true if you currently play online games a lot with no issues.
But once you start getting four or more people using your internet to play games at once, things will slow down. That's why we recommend that you reach out to your internet provider and confirm that you have the best plan internet plan available before you host your game night.
Drinks and Snacks
No game night is complete without drinks and snacks. Sure, this isn't really tech-related, but it's worth mentioning, as it's one of the key elements to any good game night.
Also, there are a few gadgets that you can pick up to make your snacking experience a more positive one. For example, a mini-fridge in your game room is more than a good idea, especially if your game room is far away from the kitchen.
If you want an interesting-yet-functional decor piece, a retro popcorn machine is also a great pickup, although they can be a bit pricey.
A Jukebox
Listening to your favorite tunes while you game with your friends is a given. But, odds are, you aren't doing this in the coolest possible way that you can.
Like a popcorn machine, a real, full-sized jukebox can set you back a grand or so. But it's more than worth it, as it's an awesome decor piece that allows you to play all your favorite songs while you game.
Jukeboxes also work as Bluetooth speakers now, too. That means that you can stream music from your phone to your jukebox, getting that retro vibe with the fun lights while listening to the latest hits.
LED Lights
Speaking of lights, no real game room is complete with plenty of LED lights. Depending on your budget, and your love for LEDs, it's quite easy to spend hundreds, and even thousands, on lights for your game space.
Besides traditional LED strip lights, we recommend that you get an LED light strip that syncs with your TV. It'll make your gaming experience more immersive, and above all else, help you create a game room that is fun and memorable.
A Camera
Sure, you have a camera on the smartphone that is currently in your hand or nearby you right now. But is it the best, most fun way to take pictures on a game night?
Believe it or not, classic Polaroid-style cameras are making a comeback. These will allow you to snap-and-print pictures instantly, giving you everything you need to capture your memories in real-time.
Set up a corkboard somewhere in your game room and pin-up your favorite pictures of you and your friends to add some personality to your space. The best part? These cameras, and the pictures themselves, are quite affordable and can be found just about anywhere.
Comfy Chairs
Last but not least, you can't talk about a game room without mentioning furniture. Having a comfortable chair or two is the key to everyone having a good time on game night.
Picking up a modular couch that you can rearrange to fit any game night scenario is a wise move. That way you can set up your space to comfortably fit any number of players on a given game night.
Still Need Help Hosting an Epic Game Night?
Remember, game night is all about fun and comfortability. So, as long as you have a few games on hand, and you take care of your guests, the good times are sure to roll.
Looking for more tech tips and tricks? Check. back with our blog often!