Technology
Best Digital Ways To Learn English In 30 Days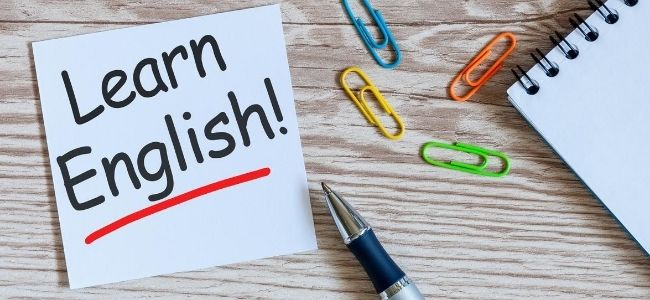 There are many misconceptions regarding learning a new language. There are many people facing difficulty in learning English. It usually takes a long time to have fluency while speaking English, but with more determination and concentration, each person can excel in speaking and writing English quickly.
It is also possible that you are already good at English, but you have to improvise your communication skills. Therefore, there is a various platform through which one can speak English fluently with minimum time.
Due to advancements in technology, there are many ways students can connect with tutors who can teach them English with proper grammar usage.There are many websites available through which students can take the paid and free service of learning English.
These are the following ways through which you can learn English quickly.
Videos
There are many videos through which people can work on their pronunciation and vocabulary. When a person constantly listens and watches English videos, it is obvious that a person would have a better idea regarding new vocabulary in English, and they can frame sentences in English with minimum errors.
There might be many videos that can interest you, so you can choose those sorts of videos to watch to have more confidence while speaking in English. After listening and watching such videos, make a regular habit of using these words while having a conversation with other people. You can talk to family members, friends, or your cousins to have a daily conversation in English.
English talk radios
 You can listen to English radios because in that constant talking is there and with the help of which you can easily grasp new words and easily have a conversation in English. This method will help you to be entertained as well as it will help you in learning English. While listening to the radio, if you had a problem with some words or sentences that weren't precise to you, make sure that you repeat those words once again to memorize it properly. Radios and podcasts would help you in getting your listening skills better.
Listening audios 
While having a conversation, it is mandatory to listen to what the other person is saying. If you listen to another person properly, only then can you reply to the other person properly. Therefore, it is extremely important to improve your listening skills. Listening will automatically be improving your speaking skill in English.
Justlearn
Justlearn is an online platform through which students across the world can connect to the private english tutor. The tutors who are appointed in Justlearn are well educated, and they can give the students better ideas to learn the language quickly with minimum errors.
If some students have difficulty speaking in English, they can easily find tutors in Justlearn who would talk with them in their native language. With this help, the students can learn English with the comfort of sitting at their home in a hassle-free manner.
The students can pay the pre-determined fees, and start learning English according to their free time. Justlearn is a platform where students who are interested in learning a foreign language can also connect with them and start learning.
It is usually impossible for the students to go abroad to learn a new language, therefore with the help of such platforms, students can easily get in touch with experienced professionals and excel in speaking the language they want to learn quickly.
Focus on grammar
While conversing in English, the grammar must be properly used so that the sentences in English are framed properly with less grammatical mistakes. The one best way to improve your English grammar is through reading books, novels, and newspapers. Because while reading a book, the concentration power would be increased to its peak through which you can focus more on the grammar used in the books and how the sentences are framed. In books or newspapers, there are abundant new words of English used. While making a habit of reading all these articles on a daily basis, you are likely going to make fewer errors while having a conversation in English.
By following the above points, one can easily grasp the English language quickly with a span of less time.