Tech
Best Features of M5 Band That Not Everyone Knows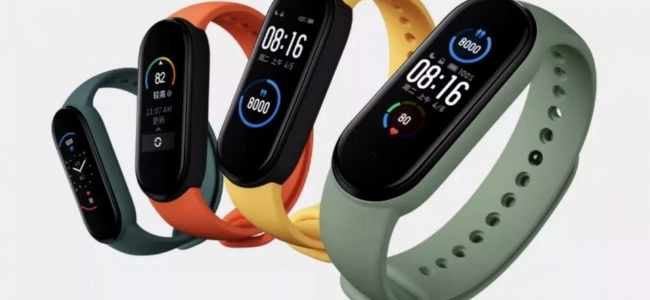 The high demand for smartwatches seems to continue, particularly with the existence of the newly launched M5Band. So far, reviews from buyers are good, in which they give mostly four to five stars.
It is easy to conclude why this product is classified as one of the best selling devices for people of all ages. It is more than just a heart-rate display wristwatch. It is everyone's best friend.
M5 Band is available worldwide, particularly on e-commerce websites. They are available at very good prices, that almost all people can afford them. Spending money on useful things is what buyers consider before deciding to choose M5Band. They know that they can take advantage of this product, for the sake of their own well-being.
Besides, this product is also good for kids, in which parents can sync their smartphones to control their kids' activities. Parents can notice whether their kids can maintain their activities, particularly during the weekdays when they are at school.
Syncing the M5 Band with the smartphone is also very easy, which there are lots of apps that allow the syncing process. Many parents consider that this product is good for their kids, instead of allowing them to bring them Android or iPhone.
Wearing smartwatches can avoid the tendency of breaking and dropping a smartphone that most kids do. You can get affordable smart watches and fitness bands in Sri Lanka if you log onto The 3000 Rupee Store.
While kids love this product, due to its design and features, adults don't mind wearing one, either. The main reason why people decide to buy the product is its health-concern features. Who would deny a device with a daily health reminder which can bring good benefits?
Nobody will get offended if a 'machine' reminds her that she needs to burn calories. This is definitely any woman's best friend as it can help to set the weight loss goal target in precise measurement. Some M5Band also provides a menstrual cycle which is really good for most teens.
Busy people love to wear M5 Band, due to its widescreen that allows them to check notifications easily with several dial themes for the best dynamic display. With the 90mAh battery, users don't need to charge it daily, as it can last five days.
M5Band is also waterproof, so everyone doesn't need to replace it when she washes her hands regularly. For sure, it is perfect for those who often spend time outdoors.
Stay fashionable is another feature that M5Band offers. Colorful choices of bracelets add to the charm of this product. Many people buy several colors to match them with their outfits, as they suit well with common sports jerseys like red, yellow, grey, and also black.
Well, the last but not least, it syncs with popular social media accounts. Hello, ladies, this is the best thing for you to show off your achievement in losing your weight. This is the time to show your real-time achievement, thanks to its social media syncing feature.
It is important to keep in mind that different brands of M5 Band can offer different features as well. Making comparisons prior to buying one is highly recommended. Many buyers take the advantage of the high competition of e-commerce websites in providing the best prices for this excellent device.