Digital Marketing
Content Marketing And SERP: An Essential Combination For A Successful Online Presence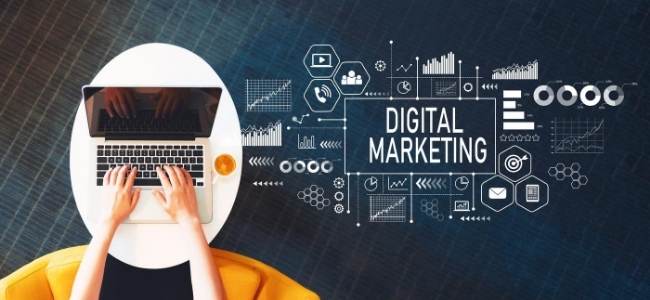 In today's digital world, where everything is accessible on the internet, content marketing and SERP are more necessary than ever. The famous phrase, "content is king" holds a great meaning when you want to take your businesses to the next level.
Enhancing your sites with a touch of SERP tools like Whats My SERP can really do the trick for your businesses.   
Hence, content marketing and SERP act like a match made in heaven for businesses to leave a mark and get noticed. Behind every successful business is the hand of an efficient content marketing that boosts the business's SERP.
So, how do content marketing and SERP go hand in hand? How can you increase the presence of your business online? In this article, you'll learn about how these two immensely help businesses reach their goals and draw attention to their services.
What is SERP?
Before getting into how content marketing and SERP are important for your business, you should understand what SERP means. SERP or SERPs is a short form for Search Engine Result Pages that is nothing but Google's response to user's search queries. These include organic searches, searches that are paid using Google Ads, video results, etc.
In simple terms, whatever query you type into Google's search bar, SERP is what you see as a result. Google uses many SERP features. However, the top two results on this browser are from organic and paid results.
If you want to get on top of Google's search results, you need to earn your way on top. You can access your current ranking on Google using the SERP checker by WMS. This tool will help you gauge how successful your current website SEO is.

Why should you pay attention to SERP and Content Marketing?
If you're a business owner, getting noticed on the net by millions of active users can be a big boon. In this regard, you need to start by checking the current visibility of your website on Google's first page. You can check this using the WMS SERP checker. After you've done this, you will be able to realize where you lack and chart out the areas of growth.
The perfect recipe for a successful online presence of your business entails equal amounts of content marketing and SERP. The more fresh and relevant content you put on your website, the more you increase your SERP.
To organically get traffic on your website and increase visibility, a solid content marketing strategy is required. When you curate a wholesome content marketing strategy, including SEO, keywords, headlines, etc., you take your SERPs higher.

How Can Content Marketing And SERP Add To Your Business's Online Presence?
Every business aims to make a presence online and come on top of the Google search results. It helps bring more traffic to the website and hence helps the business grow. When it comes to having an effective online strategy, SERP and content marketing cannot be missed. Here are some of the ways in which SERP and content marketing can increase your business's online presence:

Fresh content for higher SERP
What does a content marketing strategy entail? A top-notch content that attracts humans and also pleases Google with its fresh content. A tried and tested way in which businesses can gather traffic is through delivering fresh content. Posting newer and engaging content regularly can boost your ranking on Google, i.e., your SERP immensely.
You will be able to track developments of your website's ranking using tools like Whats My SERP.
Carefully selected keywords for better reach
You would agree to this, without a good content marketing strategy, every website is bland. The key element that helps users get to your website is through SEO keywords. Content marketing strategy takes care of it in this regard. It helps you to employ the keywords in your website's content in a strategic manner.
If you've used a personalized content marketing strategy, you will see a boost in your website's SERP. This, in turn, helps your business get noticed. You will be able to see your website's success using WMS SERP checker.
Tried and tested headlines for better rank
A good content marketing strategy also helps your business with writing attractive headlines. If you don't use efficient content marketing tricks, your SERP ranking can suffer. If users can't find you easily on Google, your business can suffer. Your websites need to have attention-grabbing headlines, this can make or break the deal.
You need to smartly incorporate keywords in your headline and make it valuable and not click-bait. A good content marketing will create fresh, relevant, and simple headlines that will help your website get higher ranks on the SERP! The more your ranking, the better chance of users clicking on your website.
Summing Up
Content marketing and SERP go hand in hand. One ensures that your website produces engaging content that is full of SEO. While the other, i.e., SERP benefits from this highly optimized content and makes it on the top of Google's page rank.