Tech
Converting VHS Tapes to Digital Format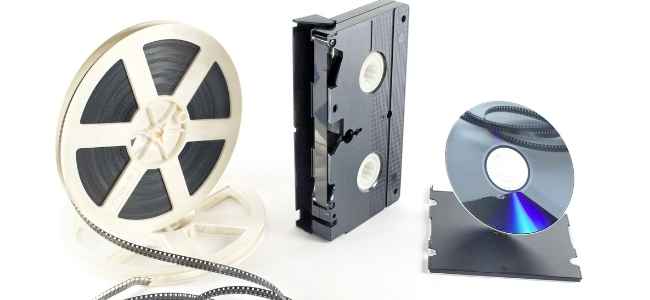 If you have home videos you want to take care of, or old VHS cassettes of your favorite movies that you would like to preserve, then you might be interested in converting these videos to digital copies. VHS tapes decay rapidly, and if you do not convert the video footage, you might lose it forever. Fortunately, there are ways for you to convert your VHS tapes to digital copies that you can preserve forever. This might make a good birthday gift, Christmas gift, or even anniversary present. At the same time, you need to make sure you do this process right. If you do not do a good job converting VHS tapes to digital copies, you might ruin your footage in the process.
Learn more about the process of converting VHS tapes to digital copies below.
What Do You Need to Convert your VHS Tapes to Digital Copies?
Of course, you need to dig out your home movies or VHS tapes first. Then, you need to have the following materials in order to complete the conversion process:
You need a VCR to convert your VHS tapes to digital copies. It needs to have video and audio jacks, which the vast majority of VCRs have; however, you do not actually need a TV. Even though this might make the process easier, it is not required.
Next, you need to have a USB to composite video converter. There is a good chance that you do not have this tool; however, if you do have it, you need to pull it out.
You also need to have a computer with an open USB port. While every computer and conversion process has its own requirement, you need to have a computer with a USB port if you want to complete the process.
Finally, once you have the materials you need, you also need to set aside several hours, as it is going to take a long time to complete the conversion process.
Getting Your VHS Tapes Ready for the Conversion
After you have pulled out the materials and set aside a lot of time, you can get your equipment set up. You need to have the right converter software on your computer. Otherwise, you will simply be playing back your VHS cassettes for no reason at all. This software can be expensive and, even though you might be able to find some free options, the reality is that free options are simply not going to do a good job converting your files.
Once you have the software you need (and have installed it properly on your computer), the next step is to connect your computer to the VCR. In order to do this, you need to use your USB video converter. The vast majority of these plugs are relatively self-explanatory. You simply need to match up the colors to the appropriate outlets.
You need to line up your VHS cassettes in front of the VCR player and get the process ready to go!
Complete the Process
In order to start the process, you need to make sure the VHS cassettes have been rewound all the way. You are literally going to play your VHS cassettes to digitize them appropriately. Once your VHS tape has been rewound, press the play button on your VCR. As the VCR starts to play, you need to hit the record button on your computer. This will get the conversion process going and, of course, it will run in real-time. Therefore, if you want to digitize multiple tapes, the process is going to take several hours.
While you can certainly go and do something else, it is always a better idea to sit there and watch the tapes play because you want to make sure there are not any hiccups during the process. If there are, you need to address them quickly before the recording gets ruined. For example, there is a chance that the video and audio can get thrown off during the process. If you do not remember what the tracking process is, or if you have never watched a VHS cassette before, this is a problem that could lead to a wobbly picture that doesn't produce a clear image. You do not want this to happen during the process.
After the File Has Finished Playing
Once the VHS tape has finished playing, you might want to leave the file as it currently is; however, you might also want to do a bit of trimming. That is another area where a strong software program can be helpful. You can clean up the file to your liking.
Once you have done that, you can also expert the file to whatever folder you would like it to go to. For example, you might want to upload it to YouTube. Or you might want to convert the file to an MP4 video file and move it to a file. You can even move the video to iTunes if you would like. If you have a strong software program, you can do close to whatever you want.
Clearly, this is a long process. There are also a lot of opportunities to make a mistake. For all of these reasons, it can sometimes be better and easier to go with a professional service to prevent any damage or other headaches.