Gaming
Diablo Immortal Release Date, and Complete Guide. How to Download and Play Diablo Immortal on PC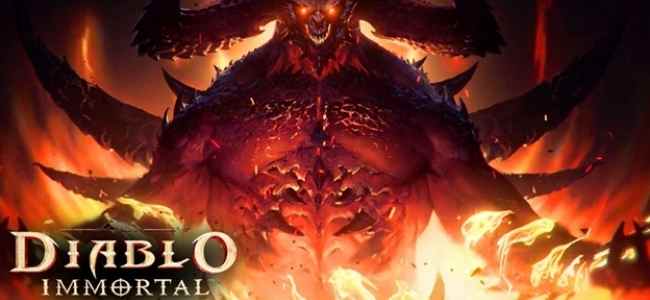 Overview
Blizzard Entertainment, the Diablo Series developer, announced a new game in this series known as Diablo Immortal. This game has a unique storyline linked with Diablo III and Diablo II. The game is not launched yet, and only available for pre-registration. There is no official date for this game. The players will be able to download this game on Android or iOS devices when it is released. They can also download Diablo Immortal on PC by using an android emulator.
What is new in Diablo Immortal?
Most of the world's role-playing game lovers know well about the Diablo series. Diablo Immortal is an upcoming game in this series. It is not launched yet, but we hope that it will better than Diablo II and Diablo III. We can say that it is a bridge between Diablo II and Diablo III. It has a unique storyline with the best characters. There is a total of six classes in this game. Many powerful weapons are available for characters. There are many useful gears in this game. In this article, we will discuss the Diablo Immortal release date and its complete details.
Diablo Immortal Release date
As we discussed that Diablo Immortal is an upcoming game. There is no confirmed release date for this game because Blizzard has not announced the release date of Diablo Immortal. From the trailer and progressions of the game, we can expect that it will be released in the middle of 2021. On the official website and Google Play Store, the pre-registration for Diablo Immortal is available. The players can pre-register for this game and will be able to download it when it is available. So if you like Diablo Series, then visit the Google Play Store and pre-register yourself for the game; you will be notified when it will be available.
Diablo Immortal Gameplay
Diablo Immortal has a unique storyline, and it is linked with Diablo II and Diablo III. In this game, the players have to locate the World Stone's Shards by traveling through the Sanctuary to restore the world order. The players have to start the game from the town of Wortham. They have to travel to different places such as the Shassar Sea, Dark wood, and Ashwood, Cemetery. Their purpose is to hunt the World Stone Shards. In this traveling, they face multiple foes and fight with them.
Gears in Diablo Immortal
It is a fighting game, so the players need multiple gears to play the game. Gears can be earned by different methods in this game. The players can buy gears by using the game currency. Many vendors are selling gears. The best way to earn the gears is the taking down the monsters. The players with many gears will become successful in the game because the gears play a very important role in this game's progression.
After earning gears, the players have to enhance their gears to make them more powerful. The players can upgrade and enhance their gears by using the currency of this game. Mainly there are 3-currencies used for this purpose. The Gems, Runes, Charms are used to enhance a special gear or item.
Diablo Immortal Classes
It is a role-playing game, so in this game, the players have to select characters before starting the game. There are six classes in this game. In Diablo Immortal, the function of each class is different. All the classes have special functions and abilities. In the gameplay of this game, the players need different classes in situations. Some classes have the best-attacking abilities. Here we discuss the best classes of Diablo Immortal.
Barbarian
This class is known as the first class of this game, and also, it is more favorite among the players. It is a powerful class with strong abilities. This class has many powerful weapons. It is famous for its weapons and strong attacking abilities.
Monk
If you need high mobility in this game, then your choice will be the Monk. The Monk is a famous class, and it has the best skills. Monk has fast attacking and lightning abilities. It also focuses on swiftness.
How to download Diablo Immortal on PC?
Diablo Immortal is an upcoming role-playing game associated with Diablo ll and Diablo III. This game is not yet released and available at Google Play Store for Pre-registration. The game can be played both on android and ios devices. Many players play want to play Diablo Immortal on their PC, but most of them are unaware of its download process. There is a very simple and straight method to download this game on PC. The players who want to play this game on PC need to download and install an android emulator on their PC or laptop. The best android emulator is LDPlayer to play android games on PC.
Introduction to LDPlayer
After discussing the best android emulator LDPlayer, we now introduce this best android emulator. This android emulator has the simple and best interface and user can customize according to their wish. Also, this android emulator has 3D graphics and a unique display. Recently this emulator added its Kernal version. Therefore now it is compatible with all android versions. In this emulator, the users can use the external gamepads for better control.
How to download LDPlayer?
This android emulator has a simple download process and does not need any special techniques. The players who want to use this android emulator for PC gaming need to follow the below-given instructions.
1. Visit the official website of LDPlayer and Click on the emulator.
2. Tap on the given download and download the emulator on your PC.
3. Your system automatically downloads the emulator.
4. After downloading the emulator, install it on your PC.
5. Open LDPlayer and go to LDStore to download the games and enjoy your favorite ones on your PC.