Technology
Different Types of Web Designs that Can Work Perfectly on Every Device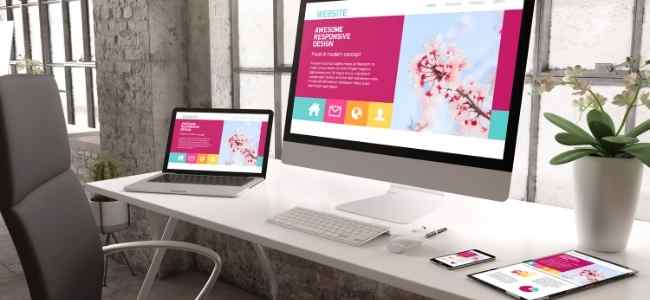 Due to the emergence of various tools, many believe that designing a website is now an easy task. For sure, it is, however, if you want a professional looking website, there's no other option but to hiring the best web design company in New York. After all, a website serves as a virtual identity of your business, and no compromise should be made when it comes to creating an identity of your brand. It is certainly a matter of your company's reputation.
Despite our recommendation that you should hire a web design company, it is important to know about certain methodologies and approaches pertaining to web design so that you can give the team some vital inputs during the entire process
On this note, let's take a look at four different types of web designs that are known to produce great results on every device and screen size:
Responsive Web Design (RWD)
If your website doesn't feature a responsive web design, it is certainly lagging behind in the competition. As it wouldn't be able to cater to mobile users, lead generation will be on the lower side. This is why RWD has sort of become a standard in today's time and age. The fact that a lot of internet users have shifted to handheld devices has further enhanced its importance.
For the uninitiated, websites featuring RWD are optimized for every type of screen, be it a PC monitor, laptop, tablet or smartphone. The biggest benefit of RWD is its ability to shrink down, depending on the browser and screen size. This is why they have gotten the name responsive, as they are very responsive to the size of the screen.
Web design companies now follow this method when it comes to designing websites, as compared to standalone sites for mobile users. Experts believe that it is the right route to take when it comes to designing the website since the trend of having a separate website for mobile users has been on the decline for many years.
Device-Agnostic Web
It's a common perception that device-agnostic design is the same as responsive web design. The fact that it is based on the premise that design should fit every size design has given rise to this notion. However, some experts are of the view that these two methodologies are quite different.
A device-agnostic method is not only about fitting the screen size, as compared to the responsive web design approach. It comprises uncountable combinations of screen resolutions, connection speed, browser capability and input method.
The basic difference between both these methods is that the RWD approach is dependent on the fact that which device is displaying the website, while the other approach works independently.
Scalable Web Design
Not many people know about this type of approach. It is basically a methodology in the web design industry in which the website is designed in such a way that it can be displayed seamlessly on both high and low pixel density.
In this approach, scalable vector graphics are used. This makes the design adjust in size for the screen it is displayed on without losing its detail. Therefore, the quality is retained, regardless of the screen size. The best part about this design is that it can work well even if the internet connection is slow.
Flat Design
Last in our list of web designs that work on every screen is flat design. An intriguing feature of this approach is that it doesn't use any of the 3D elements. There are no bevels, shadows or gradients as well. It basically works on a "flat" approach. This means that the design is actually flat.
It is used by a lot of designers since it allows for easy and quick completion. They just have to create the design only once, which is suitable for every screen type and size.
Final Thoughts
The reason why so much importance is paid to web design is that it can help a great deal in lead generation. If the design isn't appealing or engaging, the user won't stay on the website for longer. Similarly, if it doesn't adjust to their screen, they will take no time in switching to other options. Lastly, it impacts the performance of SEO Services as well. Even if you are investing a lot of time and money in SEO, it won't produce fruitful results if the landing page doesn't have a design that can attract the audience. The traffic will increase, but lead generation will remain on the same level. Therefore, it's important that you hire professionals to design your website.