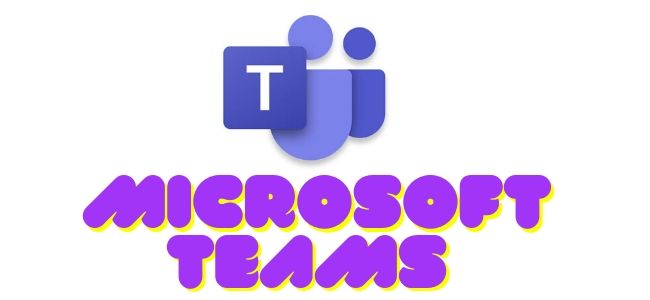 You can communicate and cooperate with those inside and outside your organization if you run your own business or belong to a working group in a larger company. The key constraint of businesses is the coordination between the teams and the transfer of files from end to end through a common network. You don't need to worry about transferring heavy files anymore! Microsoft's new software Microsoft Teams have finally arrived. It is a wonderful program that performs and controls office activities incredibly effectively. Microsoft is the leader in the market of professional, highly-useful, user-friendly software. Almost all workplaces across the world use Microsoft's software. We all have used Microsoft software to make our documents, presentations, excel sheets, word files, etc. Here is another professional app named Microsoft teams that you should know about. Let's move ahead to research more about this amazing app.
What is Microsoft Teams?
Microsoft Teams is one of the most robust collaboration software for seamless work and team management. This data transferring software was officially introduced in 2017 and is well aligned with Office 365 and other Microsoft software. Microsoft Teams have become immensely successful among start-ups, small firms and enterprises worldwide in a short period of time. You can easily organize tasks, team meetings, content and on-the-job applications with this amazing Windows 10 app. The app enables you to quickly create a virtual workspace with several team members.
In 2018, Microsoft launched a free version of Microsoft Teams that provide a range of benefits to the users. You get unlimited chats, audio and video calls, 10 GB of file storage and 2GB of personal storage for each user through Microsoft Teams, free of cost. Increase the number of users inside or beyond your network of connections. Also, you should know that Microsoft's free edition is not available to anyone without a paying business membership to Office 365. Following is the list of benefits offered by Microsoft Teams –
You can boost your team's productivity and communication via threaded chat in Microsoft Teams.
It's easy to turn a group conversation into a conference video-call with a single button click on Microsoft Teams.
Microsoft Teams offers you a benefit to receive and make high-quality calls from your computer and mobile devices.
Connecting with people via Microsoft Teams make your experience even more enjoyable.
How to download Microsoft Teams in your PC?
There are multiple methods to download Microsoft Teams in your PC. The first is via app store in your PC. Mac and Windows PC have their app store from where you can easily download Microsoft Teams. Another way to download the app is via the internet browser. All you have to do is just Type "Microsoft Teams App for Windows" or "Microsoft Teams for Mac" on Google and you'll get the link of the official website of Microsoft Teams app. Just download the app in your system this way and once it is downloaded in your Mac or Windows PC, you will need to install it. You have to enter the login credentials correctly to use Microsoft Teams in your system.