Tech
Need to Process Returns on Magento 2? Here Are the Features to Look for in aMagento Returns Extension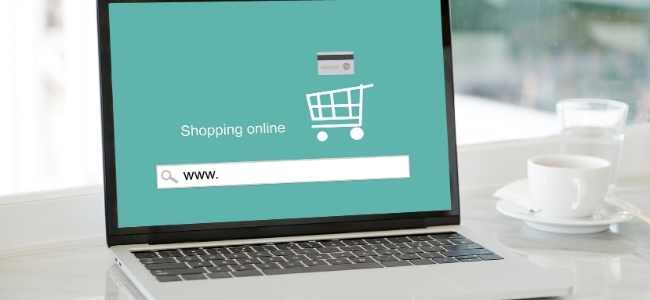 Many online retailers see returns as a negative—they eat into profits, leave you with unusable inventory and cause short-term losses. Veteran sellers, however, understand that ecommerce returns provide an opportunity to grow your business. Countless studies have proven that customers will buy from and return to businesses that offer them hassle-free returns because they instill consumer confidence. When shoppers can't see or touch the items that they're buying from your Magento store, they need to know that returning the product is easy. This will make them more likely to click "Order."
Hassle-free returns can be your secret ecommerce weapon and are the easiest way to implement them is with Magento returns software. You'll get self-service, automated returns right on your website; similar to what Amazon shoppers see when they make returns. When you start looking for software, these are the must-have features that will help you make the most out of returns.
Easy Returns Build Your Business
First, let's take a quick look at the current state of ecommerce returns:
33% of items bought online are returned
81% of shoppers desire hassle-free, no-cost returns
Free returns boost sales by up to 357%
E-tailer error is the reason for 65% of returns
Customer retention can improve by 75% with easy returns
As you can see, there is a huge opportunity to grow your business with easy ecommerce returns, and it starts with a customer-centric policy.
Creating a Consumer-Centric Returns Policy
It's easy to be selfish when creating a returns policy. As an e-tailer, you want to minimize your losses, but this will only drive customers and prospects away. Your store's returns policy has to be customer-centric in order to give them a positive experience shopping with you. Also, 3cdart returns software works best with hassle-free returns policies.
It's probably time for a refresh. Here is how to create a returns policy that works.
Communicate. Over 63% of shoppers will seek out your returns policy before making a purchase, so it's best to make it easily accessible. Broadcasting easy returns also gives you an advantage over your competitors, which will win over hesitant shoppers.
Maximize Convenience. A big reason why consumers shop online is because it's convenient. A cumbersome returns experience is the exact opposite and will deter shoppers from returning to your store.
Absorb all Costs. It may seem counterproductive to absorb the costs of return shipping and restocking, but your customers will be grateful (and show that gratitude by shopping with you again.)
Flexibility = Loyalty. Your customers are busy, and they may need some time to determine if they need to return any purchases. Give them at least 30 days to make returns, and you'll see increased loyalty and improved customer retention.
Easy-to-Use
Once your hassle-free returns policy is in place, it's time to add some pizzazz to your online store with Magento returns software. There are several options on the market, but they're not all created equal. Look for ease of use, additional features, price points and reliability when researching.
Investing in easy-to-use Magento returns software is important because it will enhance both your and your customers' experiences. Consumers want their entire online shopping experience to be streamlined and intuitive, so they will be frustrated with any process that is overly complicated. They'll be deterred from shopping with you in the future, and social savvy consumers may even spread the news online. In the meantime, you'd be just as discontented with spending money on a software that doesn't fit into your existing workflows.
Look instead for a simplified solution that you can see yourself—and your customers—using every day.
Bonus Features
If you already know you need a Magento returns software solutio9n, you might as well get the best bang for your buck. There are options on the market that can streamline your entire ecommerce operation with CRM (customer relationship management) and shipping on top of returns.
Shipping makes the most sense to pair with returns. They're two sides of the same coin. A double duty Magento shipping and returns software will bring your fulfillment workflow full circle so you'll only need one tool to manage it all. Meanwhile, CRM keeps track of your customer's orders so you can use that data to personalize their shopping experiences.
Low Cost, High Value
In the early days of your ecommerce business, cost per user was probably not a concern. Your team was/is small, and not everyone needs access to your software. However, as the business scales, these costs can quickly add up. Make sure you understand how your expenses will change throughout the course of your operations before you commit to a returns software that will be too costly down the line.
Solid History of Reliability
New software companies pop up seemingly every day, but most of them don't last. Oftentimes this is because the product or the company is unreliable, which can spell disaster for your Magento store. When researching returns software, read reviews from several sites to understand previous users' experiences. Look for software providers that have been in business for multiple years and have plenty of satisfied customers. Without the right extension, returns can still be hard. According to our research, ReadyCloud's Magento returns solution is the most popular system available because it helps you offer Amazon-like returns at your Magento store.
The Search Is On
As an e-tailer operating on thin margins, it's difficult to look beyond the short term, but ecommerce returns are a blessing in disguise. Adding hassle-free returns to your Magento store is the best way to ensure long-term customer retention and loyalty. Make it even easier with Magento returns software that has all the above features, and watch your bottom line get supercharged.