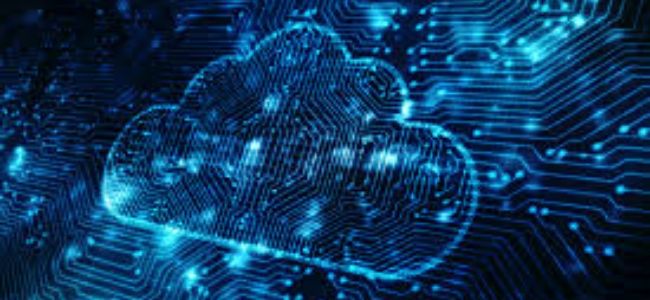 The impressive analytical portfolio of SAS is due to the strategic partnership that exists between Microsoft & SAS. They have jointly collaborated to make Azure the preferred cloud platform for the analytical portfolio of SAS. Going forward, Azure will support SAS to support other clouds.
Both the tech giants have developed a long-term partnership -based on artificial intelligence, cloud, & analytics. Microsoft Azure is going to serve as the right cloud service provider for the revolutionary SAS Cloud. As such, it can be said that the given partnership is going to work together towards providing the end-users with the best-ever experience during cloud transition.
Microsoft Azure Delivering Strategic Partnerships
This go-to-market strategic partnership that will support the users to run workloads of SAS in the cloud to expand their business with the help of digital transformation. All of the analytical products of SAS will be migrated towards Microsoft Azure as the cloud provider for the majority of future solutions related to financial service, healthcare, and other industries.
As SAS is firstly transforming into a cloud-based platform, Microsoft is ready to position Azure as the most beneficial enterprise focussed cloud. Furthermore, SAP S/4 HANA Cloud will be soon transformed into Azure.
This partnership forms part of the innovative development of joint initiatives and it will help the users to get SAS from the marketplace of Azure and vice versa, and these can be resellable from their respective marketplaces. The salesforce of both the companies will be incentivized on selling SAS on Azure.
The commercial models for offering SAS with Azure will be similar to Microsoft's Redis Lab Partnership., although premium but is a great alternative to SAS with Azure services.
Enumeration of Azure on Viya4
The current portfolio of SAS will be integrated with Azure. However, the native integration will be paused until the next big release of Viya4. Some of the services of SAS and Azure joint collaboration will be revealed until GA of Q4, but major releases will be revealed post the release of Viya4.
The major innovations of Azure will be focussed on Viya4 as a major partner collaboration. The classic analytical portfolio of SAS is SAS9 and the current version of Viya is Viya3.5. Therefore, the next edition of both will collaborate as Viya4 Azure Services.
The potential targets for both sides are quite huge. To name a few on Microsoft's side, there is a data lake platform such as Azure data warehouse, low code Power Platform, and open-source data platform such as Azure Machine Learning. Additionally, there are Dynamics 365 and Microsoft 365 on the list.
Important SAS Assets
There are plenty of assets on the SAS's side such as:
forensic analysis
model lifecycle management
decision management
vertical industry models
With this usability, SAP dictated Azure to be the perfect cloud partner for migrating to SAP S/4 HANA for its new embraces of cloud technology.
This unconventional SAS solution will be the most trusted decision-making factor for analytics. Azure Marketplace will provide high security for the integration of different portfolios to save retailers from fraudulent activities. After the launch, Viya4 will be systemically running with Azure Kubernetes Services.
It will be replacing Azure PostgreSQL with SAS PostgreSQL and for the role-based authentication and access, Azure Active directory will be used. They will successfully operate with Azure Synapse, Power Platform AI Builder, and Power BI templates.
Collaborative Welfare
Microsoft and SAS are exploring new opportunities for the interaction of analytical platforms of SAS for thriving different opportunities. They are in preparation for producing some industry-specific models that will augment different companies to be industry ready and to face the market competition.
There will be a further alliance between Microsoft Azure's IoT platform with SAS' edge-to-cloud IoT analytics with Artificial Intelligence and the Internet of Things. This will empower the users to deal with the vast amount of generated data for utilizing it in many different scenarios for the business.
The migration to S4 Hana will be another milestone to achieve for the next generation ERP suite.
Conclusion
This dynamic collaboration is the result of high customer service both the companies want. They want the customers to upscale their digital transformation and understand the programming under this collaboration very easily. There is a seamless path towards the cloud services, and the partnership will provide easier and strapping access to SAS services.