Tech
How MSPs Can Help Your Business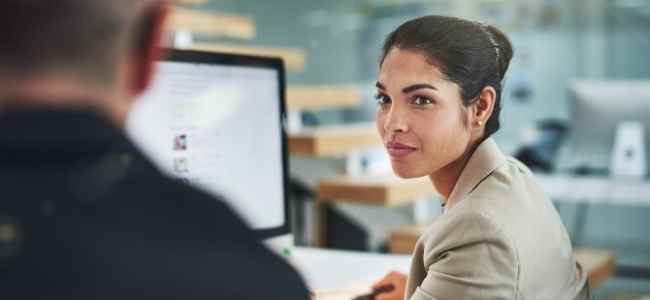 Hiring an MSP is the perfect option for company owners who do not have the resources to handle their own IT challenges.
Your Managed Service Provider will spend their days focusing on different IT matters so that you can spend more time operating your company and less time thinking about IT. MSP will work through the networks, address difficult problems, consult with your company leaders, and introduce the best security practices.
Hiring a Managed Service Provider presents company owners with a team of professionals, including skilled engineers and knowledgeable advisors, who collaborate to ensure the organization's technological advancement.
What is a Managed Service Provider (MSP)?
MSP relates to an IT collaborator that manages and operates all or part of the IT processes and networks of an organization. Managed service providers centrally control the company's infrastructure and IT facilities at the premises of their clients or at a data center that is usually run by a third party. The range of services offered by MSPs differs significantly between the business and the strategy.
These offerings will range from tracking the IT network to becoming accountable for all upgrades, improvements, and patches, as well as delivering new software, hardware, equipment, cloud storage, and personnel resources.
A personalized service arrangement between MSP and your business would specify the different services included, which are preferably delivered at a flat rate each month. In short, MSP offers outsourced IT services to businesses in an attempt to make their IT more accurate and productive so that businesses can concentrate their resources on their main operations.
Benefits of Hiring MSP
1. Enhanced Operations
With an experienced and proven workforce and state-of-the-art technology facilities, a secure MSP will significantly boost the quality and effectiveness of your company's overall IT operations.
With their experience in cloud-based computing, IT Managed Service Providers will provide the business with a wide range of IT choices that are also flexible to satisfy development needs. With their demonstrated experience and skills, MSP will provide significant value by proposing and introducing unique IT resources that your business will need both now and in the future.
Trusted MSPs also provide a 24 * 7 Support Desk program that can significantly increase the efficiency of your company's IT activities.
2. Significant IT Savings and Better Budgeting
IT MSP will generate significant IT cost savings for your business. These reductions can be achieved by the elimination of IT maintenance and operating costs and the reduction or reduction of committed IT personnel services.
Operating with an IT MSP that provides flat fee plans, your organization will be able to handle its total IT resource management more effectively, and your organization will be able to forecast and schedule precise monthly and annual IT expenditures.
3. Increased Cybersecurity and Backups
MSPs are rapidly armed with hardware and experience to hold hackers out or easily eject them from the device if they try to breach the company's layered defenses.
A secure IT MSP provides the company's new cyber safety measures through versatile technologies such as firewalls, anti-virus software, two-factor authentication, access controls, network surveillance, filtering, and other preventive measures. MSPs can also use software to identify the firm's cybersecurity vulnerabilities and offer instruction to enhance your employee's online activity and understanding of cyber threats.
Importantly, even if cyber attackers somehow overcome the daunting first levels of cybersecurity, MSP can also have comprehensive cloud-based and other business-essential data and software backups to guarantee the consistency of the organization's activities.
In the event of a dangerous man-made or natural event, MSP will easily recover back-up data and applications and ensure that your company does not suffer the effects of expensive downtime.
4. Proactive Maintenance by Tracking Efficiency
A significant service offered by MSPs to boost IT operations is called performance management. Using high-end encryption, bots, and other useful resources, MSP can proactively control and track the performance of your IT network. The MSP will recognize when your IT performance is negatively affected and will also be warned of potential negative outcomes.
For eg, an MSP will automatically know whether the internet is running slowly or down and will quickly take the appropriate action to fix the problem and mitigate the interruption to your operations.
Bio –
BACS has been delivering specialist IT services to companies. We aim to offer enterprise-level services and pricing options to our customers that work for Small to Midsized Businesses.
Time and experience have helped us build the best practices and process processes around a pragmatic mindset aimed to keep the attention on your company, not your technologies.
Our team of professionals will become your outsourced IT dept; addressing problems easily, even before you even know about them.