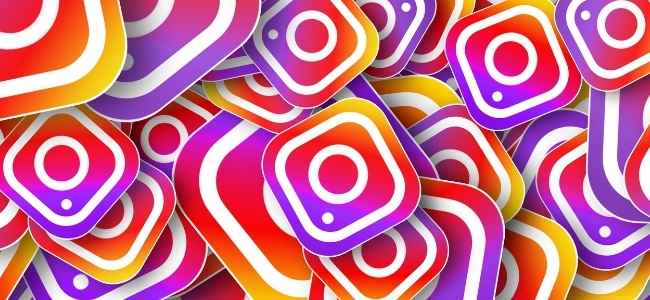 What is the secret to having so many followers? Here are a few, clear rules and many effective tips to be among the most followed (on Instagram, not near the house). Instaddicted, or the one / s who use Instagram with the same voracity with which children eat Halloween sweets. With extreme skill he moves his opposable thumb, the result and conquest of millions of years of evolution, scrolling through the social network of photographs most used by millions of users. Instagram is a window on the world, a business card and who doesn't want to have so many followers?
If you have read this far you already have an Instagram profile, but you can probably do better and increase the number of your followers.
How to increase Instagram followers: tricks and popular strategies
Although Instagram has recently declared war on fake accounts and likes obtained through third-party apps that allow the profile to quintuple the number of followers within a few days or buy followers, there are still many methods to "cheat the system", including some apps that can help any Instagram user get free Instagram followers.
These crafty apps have been downloaded by hundreds of people in recent years. But how do they work? These services insert your Instagram profile in a common thread of accounts – fake and otherwise – that agree to play luck. You win likes and followers, and in most apps you can pay to get more followers.
This sponsorship usually serves companies or celebrities to get more visibility and following, but it goes without saying that to end up in the section of Instagram dedicated to the most popular shots, you must already have a good number of followers and post photos capable of reaching a number equal to or greater than that of their followers. And, if math is not an opinion, buying too many followers means you will no longer be able to end up in this section of the social network, unless you buy mountains of likes, even the strictly fake ones.
Furthermore, these apps often ask for access to sensitive data such as passwords, pins, contacts and so on. Is it worth it?
Do you know the Bots?
Instagram Bots are software that manage a profile by automating interactions, thus leaving the user time to devote himself to producing content and managing contacts. The actions that can be automated are: like or remove, follow or stop following a profile, add or remove a comment from a photo.
The purpose of an Instagram Bot is therefore essentially to attract the attention of other profiles by automating the actions listed above, even reaching hundreds of daily interactions, making the recipient believe that they are genuine interactions and hoping for a like / follow / comment back.
Is it lawful? Yes, but sometimes it's annoying and certainly not genuine!
How to recognize who uses the Bots?
Suspicions can arise because: the profile is online 24 hours a day, 7 days a week, the comments are always the same and often happen even without the subject having ever liked your photo. And then, of course, the profile has thousands of followers but has published very few photographs and all with very low interactions (likes and comments). All this should "smell" of Bot, but if you are not sure yet, try to write him a message: he will surely not reply or he will do it with a preset and automatic phrase!
The influencer club: what is it?
It is the practice of the comments pod, or groups of 10/20 influencers who comment and like each other to get greater visibility among contacts and pretend that there is always some "fan" ready to comment on the photos as soon as they are published.
This practice, applied in an exaggerated way, is totally legitimate, and generally not dangerous, but it's like a spider's web: you can't get out of it. Or rather, you can, but all likes and comments obtained are automatically lost.
Basically, there are many ways to get to dizzying amounts of followers, but getting them this way does not ensure visibility and certainly will not give satisfaction. Instead, let's see how to actually get them, without deception!
How to increase followers with effective methods
1. Find out your style
The trick to getting a strong and recognizable online presence is to get other users to recognize your photo even before they look at who posted it. You have to make sure that people become attached to your shots, recognize your style of communication and intuit your originality.
Let's take an example: if you like travel (maybe you would even like to become a travel blogger on Instagram), then it is likely that your profile is full of views and suggestions about the places you explore. Here, you don't necessarily have to choose a single photographic subject, but apply a recognizable style to all the photos in your profile, both in terms of subjects and colors and style. Do you love snowy forests and pines? Very well, nothing prevents you from posting photos of sweet kittens too, but place them in a beautiful landscape, matching the other photos!
2. Pay attention to the name, profile picture and bio
They are the first three elements of your profile and form your business card. Okay, the dress does not make the monk, but it is also true that we are all tempted to look at the cover before buying a book. The immediate thing a user sees when they glance at your profile is how you present yourself. A creative but not exaggerated name and a profile photo that shows all your spontaneous beauty is the right foot to start with. The biography then, is your flagship. Be genuine, tell yourself in a few nice lines and add all the creative details of your nature. You do not need to write down what you have studied or where you work (for that there are already Facebook and LinkedIn), but it is very useful to add links that refer to your other social profiles, twitter and personal blogs.
3. Use Followers Gallery
You can use Followers Gallery, an Instagram followers mod apk. This is an application that organizes a mutually beneficial relationship between its users. You simply download this application on your smartphone, register, log in, and start earning as many coins as possible. Wait a minute! Coins? What for? These coins are a legitimate medium of exchange for free Instagram likes and followers. So Followers Gallery implements a coin-giving mechanism to regulate the following and liking activities (Instagram accounts) among its users. The more you follow and like the Instagram accounts of other Followers Gallery users, the more coins you will get, and in the end the more free Instagram likes and followers you will get. Very simply, you don't have to be a smart person to understand this concept. Followers Gallery is a 100% free app. You don't have to pay a penny. Instead of spending hundreds or even thousands of dollars buying fake followers and likes, you can get the real ones for FREE.
There are still other methods but the three methods above are more than enough to increase the number of real Instagram followers and likes in a relatively short time.