Technology
How To Harness Technology To Improve Leadership Skills In Business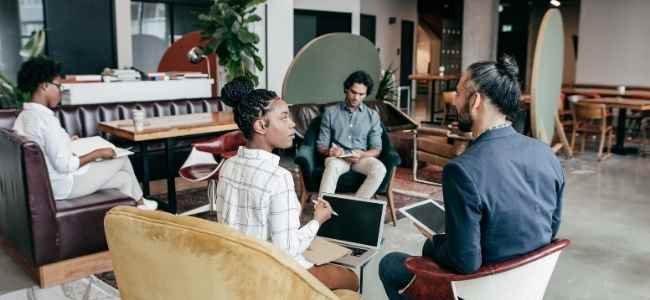 An estimated 52% of businesses invest in new technologies to promote growth and success, according to Finance Online. While technology seems like a replacement for leadership skills, it isn't. In fact, good leadership skills and effective communication are needed now more than ever.
As companies adopt different IT tools for business, innovation and adaptability are required to boost efficiency and productivity. For these reasons, companies must leverage technology to enhance leadership skills. If you're looking to become a successful manager, here are ways you can harness technology to improve your leadership skills and business success.
Use Big Data
Big data can enhance your leadership career by ensuring you make data-driven decisions rather than those fueled by beliefs and emotions. Data analytics helps you gain powerful insights into changes in patterns and trends in the market. With access to accurate data, you can set strategic business goals, make informed decisions, and improve market intelligence. Embracing big data saves organizations money and creates opportunities for enhancing productivity and innovation.
Leverage Communication and Collaboration Tools
In this digital age, you need different communication and collaboration tools to manage tasks in real-time. The ability to review reports and make decisions anywhere enables you to utilize your leadership skills in the right direction. For example, you can hold meetings virtually via video conferencing tools, such as Zoom, Skype, or Google Meet. That way, teams don't have to wait for you to be present in the office to approve projects.
Additionally, you can track project performance and expenses using software like Dynamics 365 Time Tracking. With the right tools, you can record project time and costs and even review data for accuracy daily. You can also create accurate reports on employee timesheets from anywhere using mobile devices to get insights into project resources, costs, and productivity. 
Align Business Goals With Long-Term Tech Strategies
Your ultimate goal as a business leader is to stay ahead of the competition and retain customers. To accomplish this objective, you need to keep up with technological advances. When setting targets and performance indicators, make sure they align with your long-term tech strategies. You should be ready to try new technologies and take calculated risks to get a competitive edge in the market. 
Embracing the power of technology is the best way to improve your leadership skills regardless of your industry. Advancing technologies like big data provide insights that help you make fact-based decisions and set actionable goals. You can also enhance communication and productivity at the workplace by leveraging advanced collaboration tools.