Gaming
How To Play PUBG In India Using VPN?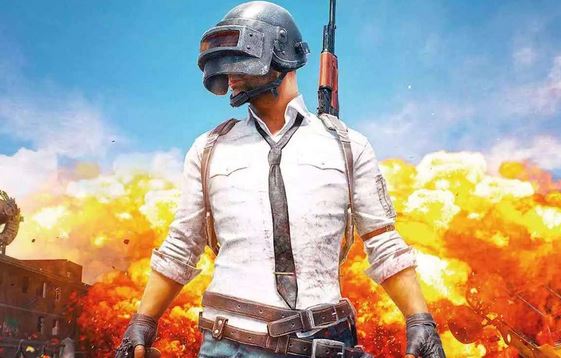 Player Unknown's Battlegrounds better known as PUBG is a revolutionary multiplayer game in the global gaming industry. It is insanely popular and addictive game that is played by millions of smartphone users. The entire world is obsessed with PUBG mobile. India has been the biggest market of Tencent, which is a Chinese gaming company. PUBG mobile is owned by Tencent and that is the reason why it was banned by the Ministry of Information & Technology of India. PUBG Mobile and PUBG Mobile Lite along with 116 others have been banned in India.
PUBG Gaming is one of the country's most popular online smartphone games with over 30 million players in India. Following this ban, the Google Play Store and Apple App Store will remove the game. This means that the game can not be downloaded by new users. The Ministry of Information & Technology of India banned PUBG and another Chinese app, citing the justification for preserving the sovereignty, security and safety of the users. Recently, the game is available on all sites, but as soon as the ban is enforced, the game will eventually be removed from the Play Stores. This has led to hardcore PUBG players to wonder if there is any other way to play this game after the ban. Well, there is a way that you can follow to play PUBG mobile in your smartphone even after it's banned.
With the help of a VPN, you can play with the game on your mobile phone without any interruption. Indian users can continue to play PUBG on their smartphones, iOS and Android by moving to international servers with the help of VPN. This is not advised, though, since the game is said to be unsafe and affect your personal data. The IT Minister noted that the 118 prohibited mobile apps engaged in activities that put the citizenship, dignity and safety, state security and public order at risk. Before proceeding further to know how to play PUBG in India using VPN, we'll first discuss what VPN actually is.
What is VPN?
VPN, also known as Virtual Private Network gives you privacy and anonymity. It creates a private network to mask your internet protocol (IP) address and makes your online activities virtually untraceable. VPN service offers safe and protected access to privacy more than a secured Wi-Fi hotspot. You may be able to reveal your private information and surfing data via the Internet or through an unreliable Wi-Fi network. This is why a virtual private network is a must for cybersecurity and privacy. The security and anonymity offered by a VPN help secure your online operations, such as passwords, online shopping, transactions and billing.
In turn, VPNs build a data tunnel in another location between your local network and the escape node that may be thousands of miles away, so that you appear to be somewhere else. This advantage helps you to have unrestricted access to your choice of your favourite apps and websites. When transmitted over a Wi-Fi network, VPNs use scrambling data encryption. Encryption makes the files and data unreadable. Anyone can see the entire browsing history of your internet service provider without a VPN. Your VPN hides your browsing history since your site operation would be connected with the IP address of a VPN server rather than your IP address. The servers of a VPN service provider will be around the world.
What does VPN hide?
VPN helps you hide a lot of things including your browsing history, IP address and location, location for streaming, devices including a desktop computer, laptop, tablet, and smartphone and web activity from prying eyes. It also saves your data and device from hackers and virus. These days devices are extremely vulnerable to hacking and virus. So, protect it with the use of a VPN.
Play PUBG Using VPN
There are a number of VPNs that you can use to play PUBG mobile and PUBG lite. But if you operate PUBG by a VPN, there is another concern for players to think about. When using a VPN, this will cause a prohibition on third parties applications, not breaching the terms of the Service Agreement (ToS). If a Third Party Program is detected in PUBG Mobile, a hack warning will cause that would lead to a 10-year ban on the user. Also, the government of India may enforce a blanket ban on the game, similar to the ban on TikTok. This means you won't be able to play PUBG while Using VPN.
If you are sure that the government has not enforced a blanket ban, then you must use VPN to play PUBG in India. Following is the list of best VPN to play PUBG. Check the list –
1. Surfshark VPN
Surfshark VPN is an outstanding choice for gaming with over 1000 servers in over 60 countries. It delivers fast speeds and unlimited bandwidth to its users. There is an unlimited number of devices that you can connect simultaneously with Surfshark VPN. Surfshark VPN is equipped with 256-bit high encryption and provides leak protection for DNS, IPv6 and WebRTC. Fast speeds and infinite connectivity are among the most common features of Surfshark VPN and when playing the favourite game you don't have to be worried about connectivity restrictions.
2. NordVPN
Solve the PUBG Web Lagging problem with NordVPN. The VPN has more than 5000 servers in 59 countries. NordVPN is a fully customizable VPN with all of a VPN's functionality. NordVPN has 256-bit encryption, a kill button, and leak protection for DNS and IPv6. NordVPN, in playing PUBG, is our second choice. The VPN has high-speed downloads and is good for 4K video streaming. The software will connect up to 6 devices.
3. ExpressVPN
Another famous VPN is ExpressVPN, with about 3,000 servers in 94 countries. This VPN is also an excellent way to unblock geo-bound sites, apps and games. The easiest PUBG servers to play without delays is this VPN. ExpressVPN is very easy to use and all configurations are automatically enabled. ExpressVPN enables users to concurrently link up to five computers. With 256-bit unbreakable encryption, Internet traffic is protected. It also defends against data leakage from IPv6, DNS and WebRTC.
4. VyprVPN
VyprVPN is one of a number of VPNs operating on its own servers. With VyprVPN, you will be confident with the security, privacy and anonymity. There are more than 700 servers of VyprVPN in over 70 sites. As VyprVPN can customize all servers, you can play PUBG without interruption at high speeds. For players of PUBG, VyprVPN provides DDoS security. The Chameleon patented technology aims to overcome oppressive firewalls. The VPN can be attached simultaneously on 3 to 5 computers. As one of the oldest VPNs, VyprVPN offers one of the most robust and trustworthy VPN services.
If you are a hardcore PUBG player and want to play PUBG in India even after its ban, then using VPN is the only solution.
Disclaimer
This blog is just a piece of information. We are not supporting the use of any app, website or game that is banned by the Indian government. Using banned apps, games and websites can be unsafe. So, beware!