Tech
How to Recover Data After a Ransomware Attack According to Experts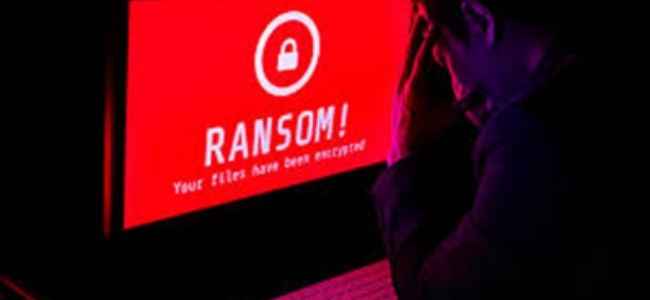 Summary: Ransomware attacks are one of the major reasons for data losses from all around the world. With that being said, here is how you can recover data from a ransomware attack.
Introduction
The more digitized we become, the more loopholes will be there to be used by the fraudulent cyber activists. Black hats find the vulnerability in the network, and the while hat finds methods to patch them up. Businesses are left in between hanging in constant state risks.
Ransomware attacks are becoming more frequent and more sophisticated. As we speak, a ransomware attack happens every 40 seconds. Some of these attacks are potent enough to infiltrate the core part of the network.
According to Juniper's recent report, businesses have lost $2 trillion in the form of data in 2019. This amount does not count all the negative effects the data losses have caused.
Even if you have taken all the necessary measures to secure your data, there will be a time where your data will be exposed to ransomware attacks. So, after data breaches and ransomware attacks, what steps are needed to ensure a complete data recovery software?
How Can You Recover Data After A Ransomware Attack?
It is hard to really pin down the best data recovery practices. Today, data is considered a company's assets and is treated with care. In that case, regaining access to the lost data is the epitome.
This is what we have found out with our experiences.
1. Detect the Attack
The first step to counter the ransomware attack is to have the initial awareness that some of this is off here. The sooner you detect the problem, the more data you will save from being lost. Ransomware attacks are hard to detect; they are designed to avoid detection.
Hence, having a cybersecurity system that can identify any unnatural behaviour in the system will help you identify and quickly isolate the ransomware infection. Effective cyber-security methods include a good defensive mechanism that offers protection to every aspect of your business.
2. Reduce the Damage
Once you have identified the ransomware infection, quickly isolate the infection to ensure other data is not affected. However, if you are using a cloud storage system, ransomware infections are most spread from remote file sync.
Many attacks happen when the admin is active for a couple of hours. If such an attack is made, you must take quick action to reduce the damage as much as possible. If you do not want to do every process manually, place a cyber-security feature to look after the environment for you.
3. Restore Affected Data
No matter how quickly you are in containing the damage of the ransomware attack, there is a chance that some of the subsets of data have been lost. If that ever happened, the data can easily be restored from the backups.
If your backups are in the cloud SaaS storage, using the cloud-to-cloud backup vendor can be a good practice. This practice will ensure that your restored data is not infected by the ransomware infection.
4. Notify Authorities
Now that you have to safeguard your data and restore the lost data, notify the whole attack to the authority responsible for handling these types of cases in your region.
In addition to that, the local law enforcement community also needs to be informed about the ransomware attack. If your organization falls under a governing body, there will be a set of rules and regulations that need to be followed.
5. Test Your Access
The final thing is to confirm whether you are abv to access the restored data. It is the process of checking all the data whether there is any infectious data out there or not. This will allow you to filter out any residue infection and remedy before turning back the data to the production department.
While going through the data, if you find lag or slower response time, this signifies that there is still something sinister lurking behind damaging your data.
6. Software to Come Back After Virus Attack
iBoysoft Data Recovery is a widely used and result oriented recovery software for home users as well as business people. It works by scanning the chosen storage drive where the file is located to find and extract the missing files or the lost files from it. It not only recovers files after virus attack, but it can even recover files from moving deleted, emptied from Recycle Bin, deleted from command prompt etc. You can recover files from any media from storage such as hard drive, external hard drive, USB drive, memory card and others after virus or malware infections. This software can do Windows and Mac data recovery for free. Download it now!
Conclusion
Given the rising number of ransomware attacks every day, you must look in data recovery software. Till now, we have seen that even after having several layers of security, ransomware attacks have made it through. So, learning from this, businesses must start investing in data recovery software at the same time.