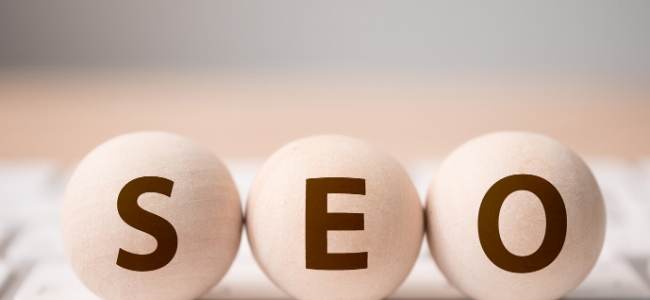 The digital landscape has dramatically changed, but SEO still remains an important and effective marketing strategy. SEO involves optimizing your content with relevant keywords. Top positions on the search result pages receive a majority of clicks and impressions, so ranking in these top positions can significantly increase your website's traffic. But what if your content does not reach the intended audience? It will only result in disappointments and failures. So, if your company is struggling with attracting your target audience, you can increase your reach organically.
Search Engine Optimization is a widely used method that involves producing top-notch content and using various strategies to improve your search engine result rankings. So far, it is one of the best techniques to market your services for free. No matter how big or small your company is, hiring experts who offer customized SEO services in Toronto can significantly increase your reach. Here are a few simple yet effective steps to enhance your outreach.
The 7-Step SEO Guide
● Figure Out Your Target Audience
Most companies make the mistake of launching services without understanding their prospective customers. Even though there are various segments to take care of when you put your services in the market, understanding who you intend to do it for is crucial. Conducting thorough market research can help you analyze the correct demographics and pain points of your clients. This allows you to align your content and marketing strategies with your target audience's needs.
● Conduct An In-Depth Keyword Research
So now you've understood your target audience and their concerns. The next step is to analyze what they may be searching for to find solutions to their needs. This step demands you to understand the customer's mindset and research specific keywords that may help you. Most internet users only utilize the first few search engine results, but you should include as many keywords as possible to be on top of the search engine results page.
● Analyze Your Position In The Market
Every company needs to know where they stand in the market so that they can improve themselves. To have a clear idea of your position, it is mandatory to research your competitors and their services. The easiest way to analyze your competitors is by typing specific keywords and see who tops the SERPs ranking. Studying your competitors also allows you to learn their strategies and tactics to benefit you in the long run.
● Create Unique Content And Marketing Strategies
After you have understood your target audience, keyword usage, and opponents' behavior, it's time to map down the perfect marketing strategy. Several people believe that content is king, but you can only make it accessible to the masses by using appropriate marketing strategies. However, the first step here is to create unique and relevant content from what your opponents have produced till now. Designing content that engages diverse audiences can be tricky, and you can hire experienced content creators to do that. You can also add several internal or external hyperlinks to make your page as user-friendly as possible.
● Use Captivating Title And Meta Tags
A title is the first thing that any user sees. If your titles aren't up to the mark, the chances are that a user will not be interested in your services, no matter how good they are. Much like a newspaper heading, an enticing title tag can do wonders for your business and increase your readers and consumers. Meta tags are a brief description mentioned below the title and should align with the title tag.
● Utilize Crawling In The Best Possible Way
Google or any other browser works no less than a map that navigates its way through various identical contents to churn out the best for you. Using several hyperlinks of different pages to your content is the way to get a considerable footfall on your website. Crawlers on the web do this job, and you can make it easier for them by inserting relevant links on your webpage.
● Audit Your Website Content Before Going Live
Once you have created a website by following all of the above steps, you are ready to go live on the internet. It's time now to take the help of a professional auditor to analyze every aspect of your website. This will give you a brief idea about any missing element so that you can quickly fix it.