Reviews
Simple And Vibrant Nomos Glashutte Watches For Ladies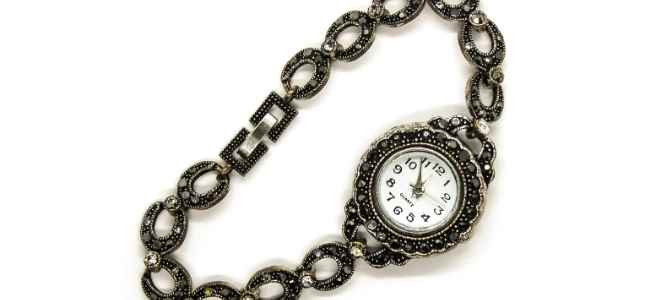 There are two different kinds of women of style. One can be chic in simplicity while the other vibrant in colors of sophistication. The approach to styling may be unique, but the finishing touch of a watch is always present. This one type of accessory that, when matched to a different look, radiates the overall posh.
A Nomos Glashutte watch can achieve this versatility. They have timepieces that range from simple design to vibrant ensemble. Its objective is to satisfy the craving of ladies who are always on the verge of style flexibility. Here are the watches collections of Nomos Glashutte that can entice a lady to embrace her version of beauty.
Minimatik Automatic White Dial Ladies Watch
This Nomos Glashutte watch in the simplicity of white embraces class. Its white beauty overflows from its dial, indexes, and hands. Then the case in stainless steel blends well with crystal sapphire. It gets impressive with its open back and round shape that measures 35.50 mm.
The soft tones of this watch carry remarkable features. This automatic type of timepiece with a frequency movement can keep up with the busy endeavors, plus the power reserve of this watch can last 42 hours. The 27 jewels intricately incorporated into this watch also mark the charm.
Tangente Neomatik Champagner 1st Edition Automatic Beige Dial Unisex Watch
The dial of this watch with indexes magnifies in the vibrant sophistication of beige. Its bracelet has leather material that gives a sleek finish. It gets interesting with a stainless case embedded with stunning crystal sapphire. The case takes on the shape of a round in a comfortable size of 35.00 mm.
This watch showcases useful features that are dependable for a busy lifestyle, like 42 hours power reserve. The automatic function boasts technological advancement. No need to worry also about water damage since this timepiece has 30 m water-resistant capability.
Tetra Clarchen Manual-winding Green Dial 29.5mm X 29.5mm Ladies Watch
The play of green color to its dial spells that lively vibrance to this timepiece. It gets the attractive gold color to its hour markers too. Then the Arabic numeral fonts interestingly alternate to the indexes. The lovely ensemble of this timepiece can surely capture the heart of a woman.
This timepiece exhibits a manual mechanism that is an all-time classic. The stainless steel case gives it a classy touch. Its square shape provides this watch with boldness to make the difference if worn will stand out. This watch's time hands are polished in yellow gold, and the case reliable in the transparent back.
Tetra Fidelio Manual-winding Dark Blue Dial 29.5 mm Ladies Watch
The shade of black, blue, and white are traditional color palettes present in minimalist styling. This watch presents itself in a dark blue dial, which is stylish. Its analog dial has Arabic numerals indexes. The case of this timepiece in stainless steel with a square shape radiates the simplistic class of beauty.
This manual-winding timepiece gives special functions like shock protection and 30 m water damage resistance. The leather bracelet gives it a durable finish. Plus, the 43 hours power reserve makes this watch magnificent.
Tetra Matcha Manual-winding Green Dial 29.5mm Ladies Watch
The vibrant color of matcha green makes this watch interesting. The second hand in dark red adds liveliness to this watch match with hour hands in rhodium. The grey finish gives elegance in simplicity. Then the transparent sapphire crystal back of its case makes it more appealing to the ladies.
This timepiece in 29.5mm diameter exudes a fit of femininity to the small wrist of ladies. The elegant square shape of this watch adds enchantment of charm. Its features are also superb because it has 43 hours of power reserve and 30 m water resistance. The soft leather bracelet of this timepiece completes the package.
Nomos Glashutte Ludwig 33 Silver/Leather 32.8mm
The grand of silver always completes an elegant look. It may charm you with simplicity, but the quiet elegance kicks it. This watch presents it all because the dial comes in white silver, and the case magnifies in stainless steel. It gives hints of vibrance with its hour and minute hands in striking blue steel.
Takeaway
The many ways to style vary for women. They can be chic in minimalist or a star in vibrant elegance. It will not matter as long as Nomos Glashutte brands set their timepiece creations to magnify these differences. Then women can truly appreciate that they are unique and beautiful in their very own versions.