Technology
Starting a Digital Business? Here Are Common Pitfalls to Avoid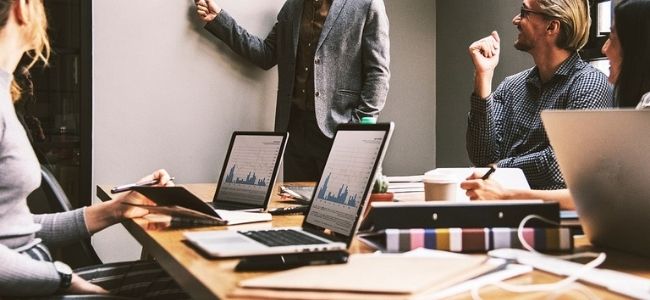 World is changing, new and latest plans come into existence day by day. Similarly, new shape of making money is now getting viral. As technology making an impact in our life, in the same way it is now giving us the idea to do business digitally. We called it Digital Business or online business.
An entrepreneur who is converting his business to online media, he or she should know about the basics like Seo and digital ads. Moving from employment to an entrepreneur is a risky step. But building your own empire that surrounds and rotate on your own personal interests what you love and what you are in good at is very much rewarding. And its like enrolling your self in a list of good destined persons. Learning never ends and taking a new step towards a new shape of business requires and demands Digital Analytics Agency who can teach and empower your business in a tough competition.
First step is always a crucial and planning and choose the right step is more important that will scale and grow your business rapidly. But wait if it was as simple then every would be a good businessman so, studies show a new entrepreneur not able to survive in the first two years of his operation. So, what are the mistakes and pitfalls which are common and taken by entrepreneur in his starting years. Keep reading, I will discuss all and stop you being in the list of fail businessman in the digital business.
6 Common Pitfalls to Avoid
Today I will discuss 6 of the most common mistakes to avoid as you enter in the Digital business;
1.Skipping the Planning Phase:
Starting a digital business without a plan is one the first main and basic point to pounder. Entrepreneur who fails in their starting phase is because of not having the proper planning of keywords, intent, market plane and financial plane. They don't plan what they want from your business, they just start and ended up with nothing and fails. So, plan what you want and having a clear objective will help you to achieve your goal.
2.Not Setting SMART Goals
Moving aimlessly will give you nothing other than waste of your time. In digital business, the second mistake that leads the entrepreneur to his failure is: goal without any direction. If you plan to go somewhere but you don't know the direction you will never reach to your destiny. In digital business goals with proper direction enter you in the successful businessman list.
3.Not Making a Commitment
After planning and moving in the right direction with proper goal demands commitment. Many business newbies start their digital business but fail to maintain required dedication, effort and sense of commitment. Success traits demands sacrifices, smart working and maintaining your position. If you lack commitment, then you are going to make nothing with your business.
4.Working as a lone wolf
You cannot be a jack of all trade. Many newbies in digital business think they can manage each and single things by own and here they missed the point and suffers and a lot of difficulty as time pass and at the end business fail. So, it is necessary to have good team that can help you like a good effective delegator.
5.NOT MARKETING DAILY
Setting up your new brand is the way you'll discover your position on the lookout and begin to assemble associations with expected customers. Drawing in with your crowd and customers on social media every day is the most ideal approach to drive new transformations, endorsers, deals, and requests. On the off chance that you unexpectedly vanish from their radar for seven days, they'll begin to consider what occurred, and in case you're dependable. You don't need to run colossal email crusades each day. Social media locales like Instagram and Pinterest are ideal for running more modest quality posts that occupy less time. This will keep the networks you need to construct intrigued by you and your administrations.
6.Overspending
Beginning a business doesn't need to require a huge investment, however some new business proprietors feel that they must spend a great deal to buy the most elite everything from advertising help, to gear, to programming. There are generally other, more affordable however similarly practical alternatives accessible, in case you're willing to do the examination. Making and adhering to a business spending plan to check overspending is consistently a great thought.