PC
The Best Monitors You Can Buy For Your Home Office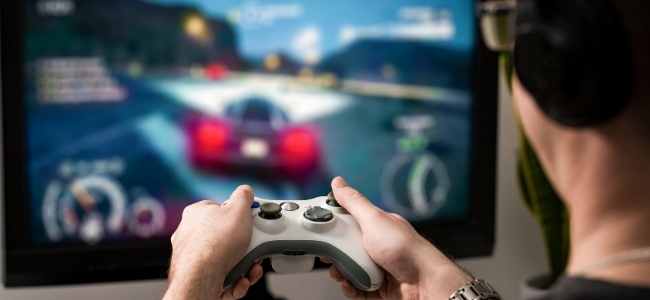 Picking the right computer is just as important as getting a laptop or a desktop. The monitor should be of high-quality and be able to serve your day-to-day needs. There is no one-size-fits-all when it comes to monitors, and you must start by identifying your needs before you go out shopping. In this guide, we're going to highlight some of the best monitors you can buy for your home office and a buyer's guide on how to go about the process.
DellS2721QS – Best Overall
The DellS2721QS ticks all the boxes of what you'd expect in a monitor for a home office. It comes with a sharp 4k resolution and decent color accuracy out of the box. The monitor is usually on sale for around $350. There are ergonomic adjustments with an attractive design for those that value aesthetics. The built material is a sturdy plastic that isn't easily noticeable unless you feel it with the hands. The tin bezel borders give it a modern look. The connectivity features include DisplayPort 1.2., two HDMI 2.0 ports, and speakers, making it ideal for a small office. Technically, the DellS2721QS should be an HDR monitor but doesn't come with a backlight dimming out of the box.
Samsung's C27F398 27-inch- Best Budget Monitor
This the best computer monitor that you can get for less than $200. The image quality is realistic and comes with excellent color ratios. You're likely to be overwhelmed with the tons of options that are currently available if you're looking for a budget monitor. One of the monitors that stand out in the budget segment is Samsung's C27F398.  One of the reasons why the monitor stands out is because of the VA panel technology, which helps achieve the ideal contrast. The color accuracy is also exceptional for the price. The display is bright enough and doesn't strain the eye. For the best monitors that don't strain your eyes, you can check out officeconsumer.com/best-monitors-for-eye-strain/
Dell Ultrasharp U3421WE- Best Ultra-Wide Monitor
The Dell Ultrasharp U3421WE comes with outstanding image quality. It is also one of the few units that also supports USB-C delivery with 90 watts of power. The only downside is that it's pricey for the average consumer. Ultrawide monitors have become a fad in the last year or two, with manufacturers trying to outdoor with each new generation of such monitors. This monitor is designed mostly for professionals that will want extra real estate while working on media projects. There is no need for two monitors and scrubbing through the timeline as the ultrawide monitor provides for smoother transitions for video editors. The image and video quality are superb. You can tell that the monitor is built to last with its durable construction. The warranty is class-leading as Dell offers a three-year warranty while most competitors will only include coverage for one year.
Viewsonic's VG2455 – Best USB-C Monitor
If you're looking for an affordable option that comes with USB-C out of the box, the Viewsonic's VG2455 is the monitor to get. For people in the Apple ecosystem, getting a monitor with USB-C can be considered a game-changer. USB-C monitors tend to be costlier than normal monitors, and you might have to give up some important features if you're looking for a budget option. With Viewsonic's VG2455, you don't have to compromise on the ideal features to save money.
The built quality is decent with an aesthetically appealing design. The color accuracy is decent, with a solid quality for the images. If you have money to spend, you can opt for the 4K panel instead of the 1080p display.
Is 4K Necessary?
To a lot of people, a 4K display might be one of the requirements. You don't need 4K for a good viewing experience. In most instances, it will be hard to notice the difference.  You can save a couple of hundreds of dollars if you opt for a 1080p display instead of 4K.
Is HDR Necessary?
HDR is mainly used in improving the standard display and dynamic range for media content. The brighter areas are seen just as they are. This feature can be found in the premium iPhone 12 models but do you really need it on a monitor. Monitors can achieve peak brightness without necessarily having HDR. That means you don't need HDR and shouldn't be a deal-breaker when shopping for a new monitor for your small office or home office.