Reviews
The Best Tag Heuer Carrera Collection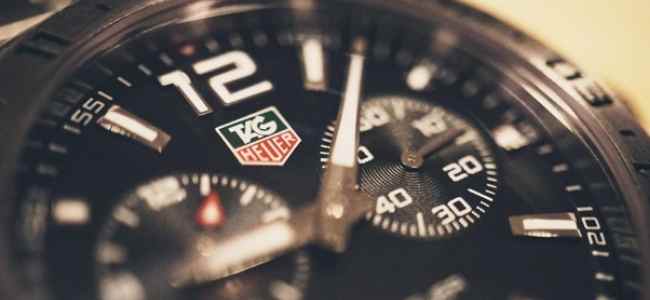 Have you ever encountered the Tag Heuer time makers, or are you planning to avail one of their collections or models to add up into your timepieces collection? Have you asked yourself what kind of group you ever benefit from the brand or what model is an excellent fit for your everyday life? The Tag Heuer is well known for a long time now.
In this article, we will discuss the Tag Heuer and its Carrera collection and why this collection is one of the best groups you should have in your lifetime. We will also talk about this collection's history and how it started. Let us also give you the list of the top models from this particular collection for you to love.
Brief History of the Carrera Collection of Tag Heuer
Tag is known as Techniques d'Avant Garde (TAG) Heuer. The Tag Heuer watch history dates back to the year 1800s; Edouardo Heuer was the company's founder; this company is a Swiss luxury brand company. In 1963, Edouardo's great-grandson, known as Jack William Edouardo Heuer, introduced Carrera's collection.
This particular collection catches the same spirit tag TAG Heuer has; it is inspired by motor racing; this collection is specifically excellent for your sports adventures. It continues bringing excellent quality when it comes to sports timekeeping. At this time, the Carrera collection is the converted collection of wristwatches among the car racers.
Actor Leonardo DiCaprio is a fan of the Carrera collection of TAG Heuer. Leonardo Dicaprio and the well-known Brad Pitt were known to wear the Carrera collection on his very own wrist for some occasions seen on the television. Many celebrities sought to have this particular brand for its excellent quality.
Basic Features the Carrera Collection has
The Carrera Collection is always known for its waterproof feature, and it is also known for its anti-magnetic quality. It includes markers on its dials that are well spaced for users to read much better. For years the Carrera Collection used the Caliber 16 Valjoux movement, also known as Calibre 360.
The Carrera collection also uses different kinds of dials and comes with date variations in their wristwatches. The TAG Heuer is also known to retain its top luxury timepieces regarding sports, especially for racing. The TAG Heuer Carrera Chronograph is also known to be the company's symbol. They created this thinking of drivers and racer fans.
TAG Heuer first launched the Carrera Collection in 1963 comes with the 60s classic inspired with the motor-racing timepieces. Until 2013, There are ten generations in the Carrera collection that are identified up to this date. In 2018, TAG Heuer won their award in the Red Dot Design.
Carrera Calibre 16
The Carrera Calibre 16 of TAG Heuer comes with two different ceramic bezels colored in blue and black. Their hands are painted in bright red. It also comes with a power reserve that is 42 hours. It is also known for its self-winding mechanism and its chronograph movement. It is in a 43mm wide case, and it is made of titanium that is grade 2.
Carrera Calibre 1887
This particular model keeps the technicalities aside. It is the smartest Carrera model of all time, and this is also the specific Carrera model that is Leonardo DiCaprio's favorite. People also saw him wear the newest version of this particular model. It also comes with a very comfortable alligator bracelet, and the hour is painted in rose gold.
Carrera Calibre 6 Chronometer
The Carrera Calibre 6 Chronometer is known to have its vintage design, and despite its vintage style, it is still a luxurious timepiece. It comes with a stardust dial and features a Jack Heuer 80 Carrera as a dial option. It is also a COSC certified chronometer. They are making it one of the excellent timepieces for athletes.
Caliber 36 Flyback Chronograph
This particular collection has a case that is made up of titanium. It also uses the clock of the 60s and comes with a case that is known to be 63s Carrera. The layout also comes from the Heuers 60s classic stopwatch. It is a mixed-up modern and traditional timepiece.
Caliber 16 Day-Date Manuel Fangio
The first Carrera was inspired by the person none other than Juan Manuel Fangio. That is why the TAG Heuer released their Calibre 16 Day-Date Manuel Fangio to honor the most excellent formula, one driver. It comes with a black stainless steel case.
Takeaway
There are more collections than the TAG Heuer that you will surely love to look out for their watches. It is just one of the top groups this particular brand has that we know you will find great for your everyday lifestyle, especially for your adventures on the track.