Gaming
The Burning Crusade Classic: Changes & Release Date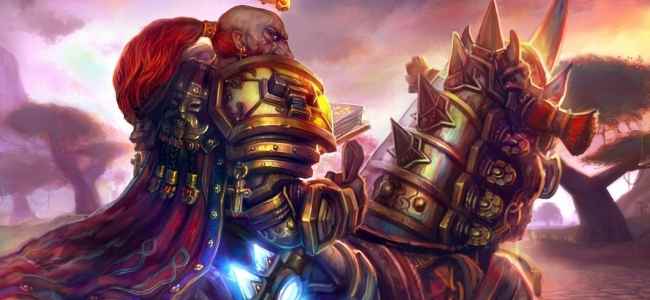 Many people have already "finished" World of Warcraft Classic and have gone through all of the quests and endgame content. It seems at first that that was the end of it–until Blizzard pulled a fast one. Rumors were circulating of the first expansion of World of Warcraft, The Burning Crusade was heading over to Classic. Players were generally positive about the thought of an expansion coming to Classic. This means more ways and a reason to farm WoW Classic gold and WoW Classic Items, after all. However, some audiences were not pleased; although they are of the minority, these players claim that Classic would no longer be the "pure" version of it and become tainted. Well, it finally happened. Blizzard has officially announced that they will be releasing The Burning Crusade later in 2021 during their BlizzCon. The gaming community for WoW Classic was ecstatic about the thought of "brand new" content coming to an otherwise decades-old video game. However, Blizzard will also be adding some changes to make things more unique and playable for those that have already experienced it back when it was first released in 2007.
The Exact Release Date for The Burning Crusade Classic
As of yet, Blizzard has not publicly stated the exact release date for the expansion. During BlizzCon 2021, they only confirmed that The Burning Crusade Classic will be coming out later in 2021. This is sad news for those who are extremely excited about it, but they can opt to participate in the beta testing that Blizzard will be doing for the much-awaited expansion. Players are now able to register to join the test which will be open for a limited time until The Burning Crusade Classic has been released. Sadly, much like the release for The Burning Crusade Classic, there's no actual date on when the beta will start; players can expect the beta testing to kick off in the next few months though since there's a chance that TBC (The Burning Crusade) will launch around summer or fall. This way, players can have a try at the new changes that were added such as the farming methods for WoW Classic Items and WoW Classic gold.
A New Leveling Boost Service for A New Expansion
It came as a surprise for fans when Blizzard stated that there will be an all-new level boost service that will go hand-in-hand in the launch of The Burning Crusade Classic. This is because before, the idea of adding character boost options was a big no-no from Blizzard. But now, the leveling boost is available for players who are diving into the expansion. This means that those who would opt to get the leveling boost service would start at level 58 right from the get-go. Note that this is only available for The Burning Crusade Classic expansion realm, not the Classic as a whole. This is a great option for players who don't like to start from scratch and would rather have an easier time in the game.
A Different Game Altogether
What probably came as a shock to many people is that Burning Crusade Classic will be a separate game altogether. So what does this mean? Well, the answer is: players can choose to play just Classic or The Burning Crusade. For those that will be playing The Burning Crusade, all of the current WoW Classic servers will be moved there which will can carry their progress over. Meanwhile, Blizzard will be making a new set of servers for the players who prefer to stay on Classic. Cloning a character is also an option for players that like to play both games using just one character. Players might be thinking that they have to pay extra just to play The Burning Crusade on top of WoW Classic, but that's not the case. As long as players are subscribed to World of Warcraft's membership where they have a $15 per month subscription fee, they get to have access to both without any extra charge.
Changes & Revisions
Compared to WoW Classic which was a faithful remake of the original game that was first released, tweaks and improvements will be made in The Burning Crusade for it to be able to cater to the audience of the current generation. Fans of the franchise will be happy to know that the raid bosses in The Burning Crusade will be pre-nerfed. The raiders from WoW Classic were good–too good. As a result, the raids in The Burning Crusade Classic will be more punishing and arduous as they can now deal more damage and have more health points. But hey, this also means more WoW Classic gold and WoW Classic Items as rewards! What's more, the Seal of Blood will be added to the Alliance as well. Back then, only the Horde paladins had access to this. This is to preserve the balance between the two factions.
What do you think about The Burning Crusade Classic? Let us know what you think about the changes and new additions that are planned for the expansion down below.