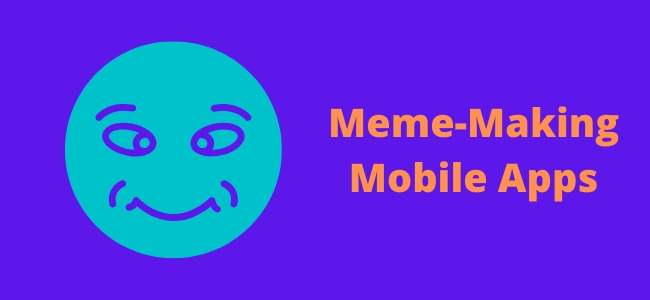 Memes have become an important part of social media. The internet is incomplete without memes. In fact, in our lives, friend circle and relationships, memes have been playing a major role. They are everywhere and make us laugh every day. During this period, when we all are spending time at home, the memes have helped us stay happy and stress-free. What we all did is "Eat, sleep, meme, repeat." No one can escape memes. If you were not in touch with the latest internet trends then let me tell you what meme is. A meme is simply a humorous image, video or a piece of text that is created with creative content and photo and shared on social media. Likeable memes spread rapidly on the Internet via people. Memes could have anything, animals, celebrities, movie scenes, dialogues, latest trending dialogues, latest news, etc.
Social media cannot survive without meme because, at present, they are the most popular and trendiest thing on the internet. Creating a meme requires creativity, innovative mind and trend knowledge. There are a lot of pages and profiles on social media platforms today that create and share humorous memes and earn good money. Did you know that you can also create memes with your mobile phone? Yes, you heard it right. There are a lot of meme-making apps that allow their creative users to create humorous memes in minutes. If you want to know the names of these apps, then read the entire blog post. Here in this blog, we are going to share a list of meme-making apps that can help you create amazing memes which you can share on your social media page & gain millions of followers.
The best meme-making apps
1. GATM Meme Generator
GATM Meme Generator is one of the few successful meme generation apps with semi-frequent updates. It comprises an image gallery or you can take pictures of yours. There are two sections for the templates: Browse and Create. The Personal section allows you to make personal memes through your gallery media selection. You can let images talk for themselves by creating memes via GATM Meme Generator. Make a personal meme by letting the characters speak to the audience. Try this app on your phone for free. But the memes created on free version would contain a watermark and you also have to deal with ads while creating memes.
Play Store Link: Click Here
2.  Meme Generator
 Just like its name, Meme generator is purely an app used for generating high-quality memes. You can generate memes via this app from is a wide selection of images. The meme app has four sections for meme template options: All, New, Popular, and Favorite. You can select the desired template and create meme texts, stickers, etc. You can create as many memes as you want from this mobile app. You can also create memes from the app by selecting images from your own gallery. The app is available for iOS and Android mobile phones. Download the app now and become a memer.
Play Store Link: Click Here
3. Instameme: Meme Generator
It is another amazing meme generating app that you can download in your mobile phone to generate tons of memes. You can select images and add texts, stickers, emojis, etc. to generate create a meme. With your creative thinking, you can create amazing memes from this mobile app. The app offers its users 5000 meme templates. This app is free to use and contains ads. This app is only available for the Android mobile phone. This app has a neatly organized user-interface which makes it easier to use. You can also select images from your gallery to create humorous memes. If you wish to create the best memes for Instagram and Facebook page, then try Instameme app today.
Play Store Link: Click Here
4. Imgur
If you see funny photos and GIFs on the Internet, you are more likely to see memes that are generated via Imgur. Imgur is one of the most famous meme generating apps on the internet today. With Imgur, you won't only get lost in a rabbit hole of funny media, but also can make your own. People who desire to create multiple memes in a single day use this app. Via Imgur, you can generate infinite memes and share with your friends and followers. Tap on the "Create" button and then choose to use your own picture or from a wide variety of existing memes. Then simply add your template text and save and share it! This simple and user-friendly app is totally free to use. You don't have to pay a single amount to use this app on your mobile phone. This app is available for both iOS and Android mobile phones.
Play Store Link: Click Here
5.  Mematic
Mematic is one of our favourite apps for creating the most humorous memes. With the Mematic, you can use to produce inspiring meme with quotes, tell stories, make comments about news, achievements and more. There are thousands of stock photos available on this app. You can also use pictures of your own to create memes via Mematic. The software itself can even be accessed very fast and conveniently. You may add subtitles and then distribute them directly with your followers on social media pages. In the Mematic images, various fonts and colours, stickers and other humorous things may even be modified. This app can be downloaded in both iOS and Android mobile phones.
Play Store Link: Click Here
6. Meme Factory
Meme Factory is a fun app. You can create your own memes in a few tapes from Meme Factory. The app helps you to access tons of amusing memes. There is a huge list of the latest memes that you can use on your page. It is also possible to sort memes by time or popularity. You can choose the meme template available and edit as needed. You can add subtitles to more than 125 memes templates or use a photo of your own. The good part about this best meme maker app is that you can use it for free. One thing that you might not like about this app is that it is only available for iOS users.
Play Store Link: Click Here
7. Memedroid
This meme maker app would be right for you if you believe that old is gold. It is an old meme app with a gallery of old and new memes. This app gives you a bunch of old and new memes that are ready to build memes. It is what makes it a strong meme generator app during this time. It allows the fundamentals. Choose some of your photos to create amazing GIFs, and even caption them to a good extent. There are not many additional features, but if you want something easy to use, you can use it. There are some unpleasant ads and the app crashes occasionally. Besides that, it's pretty fine. You can use it in your Android and iOS mobile phone.
Play Store Link: Click Here
There is a bunch me meme generating app, but the names we've shared in this blog are amazing. You should try these apps to generate amazing memes for your friends, relatives and followers. All these apps are easy to use and help you generate memes in minutes. You can create hundreds of memes via these memes without paying a single penny.