Reviews
The Top Watches From the Omega Collection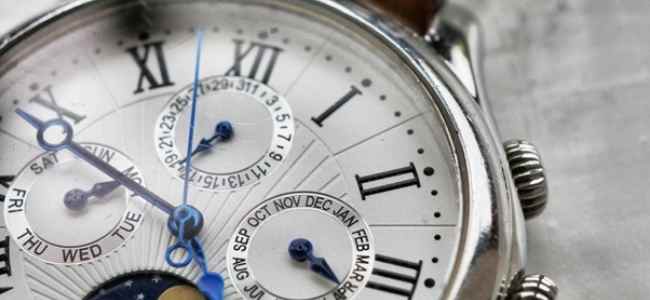 Indeed Omega watch is not new to you. This brand is trendy that you have heard it anywhere. Many people dream of having at least one clock from this brand, but they thought having this luxurious brand is expensive and hard to maintain, but this brand is undoubtedly for everyone.
This article lets you learn more about the top watches this brand can offer to everyone, especially those who love to collect luxurious yet the best quality timepieces. Everyone knows this brand has tons of proof of their users' quality.
The Omega Watch
Omega Watches is a timepiece that Omega time makers first created in 1848. This timepiece maker has been offering the world some of the finest watches you can ever find, and they have already mastered it for decades. They were the ones who created the co-axial escapement and is now known commonly for timepiece makers.
They also develop the well known Master Chronometer program. The Omega Speedmaster watches are also a favorite of many for many centuries now. They are the best partners for any occasion the user has. That is why a lot of people love them. Here are some of the best watches they offer.
Omega Speedmaster Moonwatch Professional Chronograph
This Omega Speedmaster Moonwatch Professional Chronograph was inspired by the earlier watch version of Buzz Aldrin when he had the trip to the moon. But this watch is a much modern version. It comes with a case that is 42mm in diameter and stainless steel.
This timepiece comes with a movement known as the Ref 1863 mechanical movement. Its bracelet also comes with stainless steel, but users can replace it with a leather type of bracelet. It also comes with a black dial in color with a touch of white markers.
Speedmaster Moonwatch Omega Co-Axial Chronograph
This particular timepiece is known to be the Dark Side of the Moon. It is a modern timepiece of the Speedmaster collection. It is also known to be more expensive, but it uses materials that are indeed high quality. The case is known to be made with carbon materials with a measurement of 44.25mm in diameter.
The carbon and ceramic materials used in this timepiece made this particular watch higher in value. The movement used in this timepiece is known to be the Ref 9300 co-axial automatic chronograph movement. It also uses a black dial.
Seamaster Planet Ocean 600M Diver
This timepiece is from the Seamaster collection. It is well known for its aesthetic style. It is made with a 43.5mm case made from the stainless steel case material. It has a water resistance that is up to 600M. It has a movement known as the caliber 8900 co-axial automatic activities.
This timepiece also features a date and also has a GMT function. The well-known version for this particular model features an orange and stainless contrast on its bezel, and it has numerals in its white colored background. It has a NATO strap with the color orange and grey stainless steel buckle.
Omega DeVille Tressor Co-Axial
This timepiece is a much more high-end version. The Omega Deville Tressor Co-Axial comes with a 40mm case with yellow gold material. A leather strap that is cherry red or perfectly matches this watch's dial. The markers and even the minute, hour, and seconds hands of this watch are yellow gold in color.
This timepiece also comes with an Omega logo located below its noon position. It was undoubtedly made for the 150th anniversary of the Omega watch. It was also created with a fit to its 8929 references hand-wound time only movement co-axial.
Omega Speedmaster Broad Arrow Black Dial Watch
The Omega Speedmaster Broad Arrow Black Dial Watch is one of the most famous timepieces of the Omega watch. It comes with a black color dial and excellent luminous hour and hand markers. It is also covered in a stainless steel case with a strap that is also stainless steel. Both were brushed and polished.
It also features a transparent back case so users can see the inner materials used in this particular timepiece. It also has a sapphire crystal on both sides to achieve its scratch resistance. It is also a timepiece that is water-resistant up to 330 feet. It includes a feature like a tachymeter and a calendar.
Takeaway
Omega Watch has been available for decades, and it already proves its quality to many people for ages. Many people are fans of this particular brand, and some are already collectors of this brand. The watches listed above are just some of the must-have looks they offer.