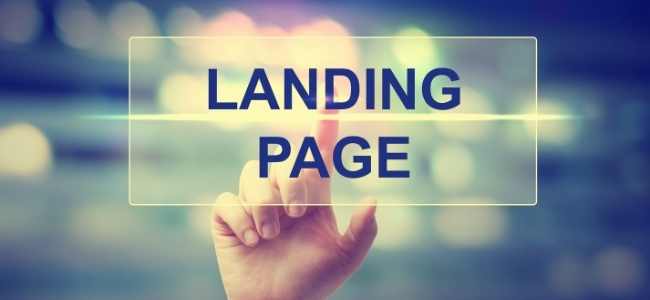 Landing pages entice the visitors of your platform and allow you to capture the latest visitors along with developing a strong following for your online business. The best landing pages also help you to generate leads and offer you a custom domain name to optimize them into conversions. If utilized properly you can get system integrations, heat maps for track management, and various tools for landing page management with these builders. In this article, we have listed the top landing page builders through which you can enhance your platform-specific sales and instances.
Choosing The Suitable Landing Page Builder Is Paramount
Generic pages are not capable of converting leads into sales and which makes it essential to develop stunning and highly optimized landing pages that can help to direct potential customers to the funnel. As per statistics, more than 45% of organizations have said that improving the online sales funnel and conversions is among their priorities in 2020. More efforts have been made in this direction with the assistance of landing pages.
Top Landing Page Builders
Here are the best landing page builders that are worth trying:
1. Leadpages- It Is One Of The Cheapest Options That Come With Great Landing Page Building Features
Leadpages is an affordable option for developing landing pages with dynamic text replacement, email integration, and CRM integration features. Some of its best features include more than 150 pre-made landing page templates that facilitate developing mobile-friendly pages.
Key Features
Social media integration
Mobile responsive templates
WordPress integration
A/B testing
2. Unbounce- It Is One Of The Best Landing Page Builders That Has Incredible Features
Unbounce has the most impressive features that facilitate quick building and publishing of landing pages, sticky bars, and popups without any coding skills. It has more than 120 pre-existing mobile-responsive landing page templates and supports dynamic keyword insertion or comprehensive search engine marketing campaigns.
Key Features
Custom romance
Automatic SSL encryption
Client management
Multi-user management and sticky bars
3. Instapage- It Is The Easiest Landing Page Builder On The List
From startups to large organizations, Instapage is the most efficient landing page builder for the platforms that are looking to develop stunning solutions for their potential users. It has more than 200 mobile responsive premade templates and in order to access them, there is no requirement to have HTML or CSS coding proficiency. Its enterprise account also provides integrations with WordPress, Salesforce, and many more tools.
Key Features
Flexible and easy-to-use editor
Bigstock image library
Customizable landing pages
Interactive widgets
4. HubSpot- It Is A Reputed Landing Page Builder In The World Of Software As A Service Tools
HubSpot lives up to its reputation of providing easy-to-use and feature-rich landing page building tools. It suits the requirements of single users and large organizations to run highly-effective marketing campaigns for free. It has an array of features like advanced analytics tools, landing page technology, testing software, and many more.
Key Features
It facilitates list segmentation
Solid testing capability
Personalized landing page creation
Fully responsive website
Conclusion
When it comes to enhancing the sales and the ROI of your online business, you cannot afford to develop shady or irrelevant landing pages. This is because they are critical to direct your visitors or potential customers down the funnel. Thus, you must pick the best landing page builder for your platform. Before you choose a solution, make sure to carefully test and analyze it based upon your requirements. Each of the aforementioned platforms helps you to generate maximum traffic and take your conversion rate to the next level.