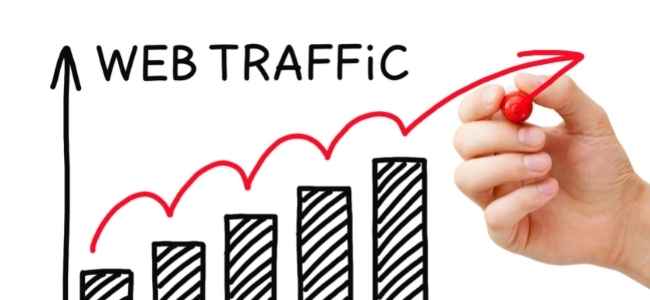 As business owners are doing their best to survive and thrive in today's age of technological innovation, seeking the services of an efficient SEO specialist is still an effective way to get more website traffic. But, the only thing that makes certain SEO services stand out from others is the use of tight SEO strategies.
According to statistics, nearly 4 billion searches are conducted on Google every day as people keep looking for solutions to their problems, products, and services. If you want to generate more traffic to your business website, you need to include the following SEO strategies for long-term success. Read on to learn more!
VSEO (Voice Search Engine Optimization)
2020 has been the marking year of increased use of voice search, which is why it has found its way to essential SEO and digital marketing strategies for 2021. If we look at statistics, we see that more than 50% of internet searches on different parts of the globe were conducted via voice.
It has been estimated that more than 50% of US citizens will be using a smart speaker by the end of 2022. Additionally, more than 70% of smart speakers will be using these innovative tech gadgets daily, making them a mandatory part of their life. Voice shopping will seemingly reach $40 billion in a couple of years.
The bottom line is that VSEO is an integral part of SEO strategies in 2021 and beyond. SEO analysts understand the importance of providing relevant information to people searching for relevant products, services, and solutions to their problems. Also, the inclusion of VSEO isn't about remaining relevant. As a matter of fact, it is about generating the best Customer experience for your target audience.
Influencer SEO
Influencer SEO, also known as influencer marketing, focuses on using social media influencers as word-of-mouth marketing to boost and spread a business's brand message. Influencers can be anyone, such as celebrities and social media people, especially Instagram and YouTube influencers with a great fan-following base.
SEO analysts integrate influencer SEO as these allow them to incorporate more authentic advertisement strategies. It has been analyzed that more than 60% of potential customers are more likely to trust the opinions of their favorite social media influencers than the brand itself. Now, SEO strategies include real-life bloggers and vloggers to boost website traffic and boost brand visibility.
High-Quality Content
Besides including AI (artificial intelligence), chatbots, social media marketing, video marketing, and VSEO, content marketing continues to dominate SEO in 2021 and beyond. With the inclusion of the BERT system in the latest Google algorithm updates, Google has been making more efforts in understating the specific language used by people during their online searches.
While SEO specialists integrate the latest digital marketing and SEO strategies, they also ensure that the website speed is fast and the inclusion of useful links, and that the business website includes well-written content. By creating high-quality, informative, and well-written content, a business website establishes itself as an authentic and reliable source in the eyes of its target audience.