News
What Control Panel Do You Provide With Dedicated Servers?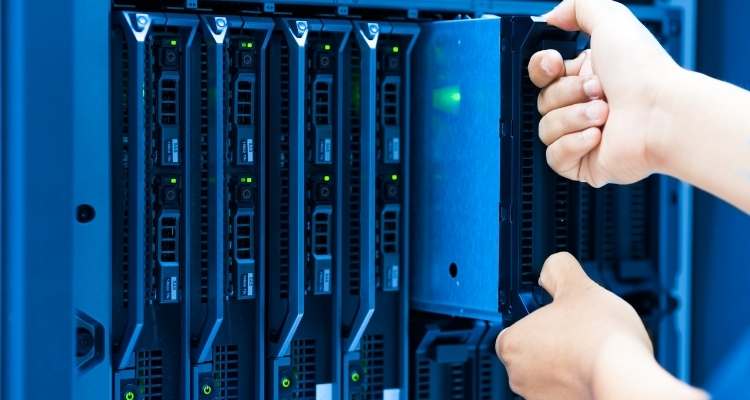 Your business growing to a point where a dedicated server is needed to host your website is an amazing thing. However, you need to know that owning a dedicated server comes with some certain responsibilities.
Using a dedicated server means management and maintenance tasks will become more complex. For this reason, you should consider using a control panel for easy management. Without it, performing even the smallest task will be difficult and will require a series of shell commands.
Using a control panel is not enough. You need to find the right one. Although there are many control panels in the market to choose from, you should only choose one based on your specific needs and budget. Before making your choice of a control panel, you should first know what a control panel does, the major types and why you need one in the first place.
As a business owner using ServerMania dedicated server or any other hosting service, this article will tell you all you need to know to take your business to the next level.
What Does a Control Panel Do?
A control panel is what provides a browser-based interface for creating and managing websites and web applications. It can also help simplify the process of maintaining database servers, email servers, directories, and many more. A control panel is also used to carry out website management tasks without the knowledge of computer programming.
Why Do You Need a Control Panel?
The main reason for a control panel is to manage the functionalities of your web server with ease. With a control panel, you do not need to have computer programming knowledge to modify DNS records and carry out other tasks. A control panel allows you to modify DNS information on a single page instead of having to RDP. The DNS information is modified via a remotely accessed web URL.
The type of control panel you choose should be based on your operating system. For Microsoft Windows Server 2003, you get an in-built control panel and may not need to install another one. However, a Linux server will require you to use a control panel or have a good idea about computer programming.
Types Of Control Panels
There are many control panels in the market today and they come in different designs, user interfaces, and functionalities. Therefore, you will have to choose a control panel that provides you with the adequate features to run your website efficiently. Below are some of the popular and user-friendly.
cPanel
This is one of the most common control panels used by web hosting companies. It is also recognized as the most powerful and flexible control panel in the market.
It was created specifically for the Linux operating system. It has both graphical and server management interfaces that work together to make the website user-friendly. One of the features of the cPanel is that it allows many APIs and add-ons. Its control FTP accounts also allow uploading and deleting on the server. It also offers strong data security.
Plesk
This type of control panel makes it easy to manage many virtual hosting accounts in a single panel. It has a simple and intuitive interface that allows tasks to be carried out simultaneously and efficiently. Plesk control panel is available to both Windows and Linux OS. However, you have to get the right version for your specific operating system. Although Plesk offers fewer features than cPanel, it has a larger library of plug-ins. This type of control panel allows users to create and manage email accounts, manage databases effectively, view web log files and it also offers backup & recovery options.
DirectAdmin
This is a user-friendly control panel built specifically for Linux users. It offers advanced technology for managing websites hosted on a dedicated server. It is used mostly by the admins of the websites or resellers. It allows DNS records to be created and deleted on the server. It also has an IP manager that allows IP addresses to be allocated to the reseller. This type of control panel also allows the packages of the reseller to be predefined.
InterWorx
This control panel is built to be scalable and easy to use. It is made up of two products which are Nodeworx and SiteWorx. The first is a server sysadmin and it is used for server management, while the second is used by website owners for site management. InterWorx is mostly used by web designers and developers to manage customer sites on a dedicated server. This control panel is also used by resellers to manage customer's websites.
Each of these control panels is great and provides unique features. However, you should always have your needs, budget, and operating system in mind while making a choice.