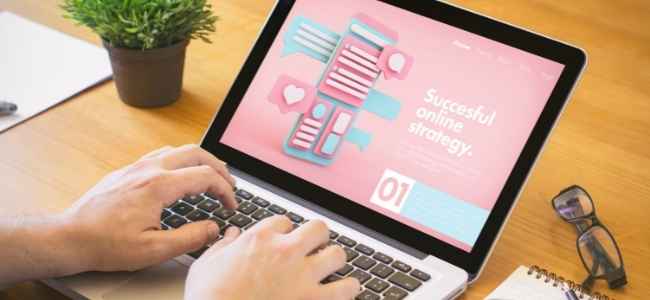 If you are looking for a way to let people know about the quality products and services you provide, you have probably thought about digital marketing. After all, the vast majority of people use the internet if they are looking for products and services they require. That is why digital marketing is so important. There are plenty of digital marketing options available; however, the foundation of your online presence is going to be your website. Is it possible for you to do digital marketing without a website? Yes, it is however, you have to know what options are available. How can you create a strong online presence without a professional website design?
Your Google My Business Listing
One important digital marketing tool that you may want to use is called Google My Business. Google My Business is an outstanding service that allows you to create an online profile for your company on the biggest search engine. Because a lot of people use Google to find products and services they need, creating a profile on this platform is a great way to garner more attention for your business. At the same time, you have to think about the information you are going to include.
There is a lot of information you should put on your business listing. A few examples include:
The name of your business
The address of your business
A few photos of your company
Your telephone number
Your hours of operation
Any special requirements your company might have
In addition, having a listing on Google My Business is a great way for your company to show up in local search results as well. This is an important part of your digital marketing campaign, regardless of whether you have a physical website.
Your Social Media Pages
Next, you also want to take advantage of social media marketing. Social media marketing is important because there are hundreds of millions of people who use social media on a daily basis. Even though you do not need to have an online profile on every social media platform, you do need to figure out where your target market hangs out. Then, you should create a strong profile on those specific platforms. 
Some of the most popular social media platforms include Facebook, Instagram, Snapchat, Twitter, and YouTube. If you create a strong social media profile, you will be able to interact with your potential customers and clients. In addition, you can also solicit their feedback on the products and services you provide. This is a great way to build a strong, personal relationship with your customers that can help you generate repeat business. Make sure you keep up with your social media profiles, so you can update your information accordingly. This is an important tool when it comes to digital marketing.
Starting a YouTube Channel
In addition, you may also want to think about starting a YouTube channel. There is a saying that a picture is worth a thousand words. This is particularly true when it comes to digital marketing. Given that just about everyone uses YouTube from time to time, you may want to start your own channel. This could also be a great way for you to produce instructional videos, letting your customers know how they can get the most out of the products and services they purchase from your business.
This is also a great way to announce new products and services your company may be offering. There is something called an unboxing video that you may want to take advantage of. This is a video that literally shows someone opening a new product. This is a great marketing tool because it allows you to create a feeling of suspense related to a new product your company might be offering. By increasing the amount of interest people have in your products and services, you can get the most out of your YouTube channel. This is another essential tool in your digital marketing toolbox.
Why It Is Much Harder Without a Website
Ultimately, it is important to note that all of these tools are going to work much better if you have a website. There are a few reasons why it is harder to conduct a strong digital marketing campaign without a website. These include:
If your company does not have a website, you will have a difficult time controlling the first impression people have of your company. Given that your website is going to act as your digital storefront, you want to make sure you use it to make a strong online presence.
The vast majority of people are going to assume they will visit your website in order to make a purchase. If you do not have a website, your customers may not know how they are supposed to purchase the products and services you provide.
A lot of the tools listed above usually include a link that points back to your website. If you do not have links pointing back to your website, your customers are going to have a difficult time figuring out what to do next.
Your website is a critical part of your SEO campaign. If search engines do not find a website for your company, you will have a difficult time ranking well for anything else.
For all of these reasons, you have to have a strong website as a cornerstone of your digital marketing campaign. If you do not have time to run your website yourself, we can help you manage your online presence.
Do You Need a Website to Increase Your Online Presence? Work with the Professionals at BizIQ to Improve Your Campaign Today
If you are looking for a way to improve the quality of your digital marketing campaign, we are here to assist you. We are BizIQ, and we have a tremendous amount of experience building strong websites in multiple industries. If you would like to learn more about how we can assist you, please contact us today!