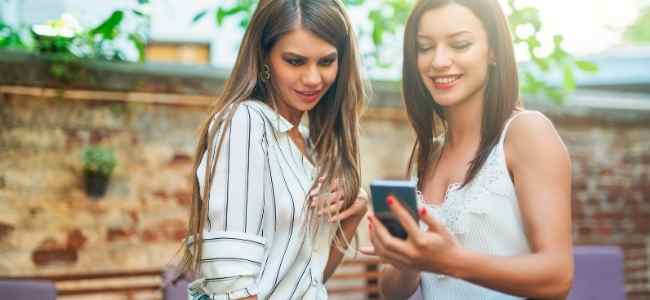 Did you know that the social media platform Twitter has over 330 million active monthly users? If you own a brand or business, and you want to get in front of an audience of that size, social media marketing is often the best way to do so.
That said, knowing how to create a social media presence, or take it to the next level, can be challenging. After all, every major brand is already on Twitter, which means finding success can be tough if you're not an already established entity.
The good news? We can help you grow your social media presence and get those followers and engagements that you're looking for.
In this article, we'll give you the social media blueprint for 2021. We'll tell you how to decide what kind of content to post, what tools you can use to help you out, as well as what mistakes you need to be sure to avoid along the way.
Now then, let's get started.
Have a Content Strategy in Place
If you're new to social media marketing, or just social media in general, it can be tempting to post content without any reason or strategy in place. After all, it's only social media, right? Who needs to have an in-depth plan about what kind of tweets you want to post and when?
Well, if you want to get more social media likes or more social media followers, you need to have a strong content strategy in place. Knowing how often you want to post, and even what you want to post, days ahead of time is key to finding success, especially early on.
Pro tip: sit down and map out a month's worth of content for your social media platforms. When the month is over, track your success and see what kind of content did the best. You can then use that information to create your next content strategy for the following month.
Engage With Your Followers Daily
The largest brands in the world spend a great deal of time interacting with users on social media. That direct interaction, no matter how trivial it may seem, is important to your overall social media efforts.
By talking to your followers daily, and engaging with them in one-on-one conversations, you start to humanize your brand. That will help you create stronger connections with users, which will make it easy to sell whatever product or service you're promoting.
So, if you're not doing so already, start engaging with followers daily. Try to respond to every single comment or message that you get so you can start being more than just a logo on someone's phone screen.
Update Your Bios and Profile Pictures
Speaking of logos on phone screens, if you've set up your social media profiles correctly, you should have quality profile pictures on each one. That, plus well-written bios will make it easier for users to tell who you are and what you're about online.
If it's been a while, check your bios and make sure they still read well. Confirm that your company's core values and principles are covered, and of course, keep things simple with only one or two sentences.
Also, consider updating your profile pictures if it's been a while. That change of an icon will catch your follower's attention and encourage them to click on your profile, which of course is a good thing.
Track Your Analytics Closely
We touched on this earlier, but it's worth mentioning again just how important your social media analytics are. These numbers are concrete evidence of what works, and what doesn't, which is helpful when coming up with ideas for future posts.
The good news is, almost all social media platforms come with built-in analytics. However, transferring these numbers to your own spreadsheet, so you can analyze them more closely, is a good idea.
Once you have these numbers, be sure to use them and create more of the content that has worked for you in the past. This strategy will give you the best chance to improve your social media presence faster, which of course is the overall goal here.
Scout Your Competition for Ideas
It goes without saying, but the last thing you want to do is copy or steal ideas from your competitors. Not only will they notice, but your audience will too, which will make you and your brand look bad.
With that being said, scouting your competition for ideas on what works is more than a good idea. Because while stealing an idea outright is a bad move, taking the core concept and making it your own is a helpful way to come up with new content.
For example, if you notice that your competitors are doing well with video content, making video content yourself could be worth considering. Of course, you'd want to make your videos different and unique to you and your brand. But getting the idea from others in your niche, and then using it, can help with the brainstorming process.
Let Media Files Do the Heavy Lifting
To piggyback off of that last idea, it's can't be how helpful media files can be to your overall social media efforts. Studies show that people are more likely to engage with a post if it has a photo or video in it.
With that information in mind, posting nothing but media content on social media websites can help you reach your goals faster.
A great example of this? The ever-popular WWE's Twitter account. With over 11 million followers, every single tweet that WWE post has a picture, video, or article attached to it. You can take that same strategy, which is proven to be successful, and apply it to your brand's social media plan going forward.
Share Content From Other Creators
We get it. You want your social media feed to be filled with relevant content for your brand and your brand only. But social media is all about building relationships, and a great way to do that is to share content from other creators on your feed.
You don't need to do this daily or even all that often, to get results. But sharing something relevant to your niche, or even your city, from another creator once or twice a month can help you build those relationships online.
Let Online Tools Help You Out
Posting engaging, relevant content on social media every single day can be taxing. Finding the time needed to do so can be even more difficult, which is why letting only tools help you is so important.
There are things out there like scheduling tools that help you map out a week's worth of content all at once. That way you won't have to spend hours of your time each day posting each post individually yourself.
You can even find websites like Canva that are free and make it easy to create engaging graphics for social media posts. And if you need some help getting more interactions, you can buy TikTok likes to help boost your posts and get in front of more eyeballs.
Have Fun With Social Media Marketing
Finally, it's a good idea to remember that social media is supposed to be, above all else, fun. Sure, you want to promote your brand and turn your social media audience into something that you can monetize.
But the average user logs onto a website like Twitter each day to find out information and get a few laughs, which is something you need to always keep in mind when crafting content strategy plans.
If you can, try to find ways to make your content more fun and entertaining. Make jokes, use memes, and try to put smiles on the faces of the people who are reading your posts.
That will go a long way in not only helping you get more engagements but also making your brand stand out and create real connections with users on the web.
Need More Help Boosting Your Social Media Presence?
Trying to take your social media presence to the next level can be challenging. This is especially true if your brand or business is in a competitive niche, where bigger social media accounts already exist and are thriving.
But if you keep these ideas in mind, work hard, and have a solid plan in place, you can get the results you're looking for after putting in the time.
Need more help advertising or promoting your brand or business? Check back with our blog often for tons of useful marketing tips and tricks.