Gaming
GTA 5 Cheats – All Phone Numbers and Cheats for PC, X One and PS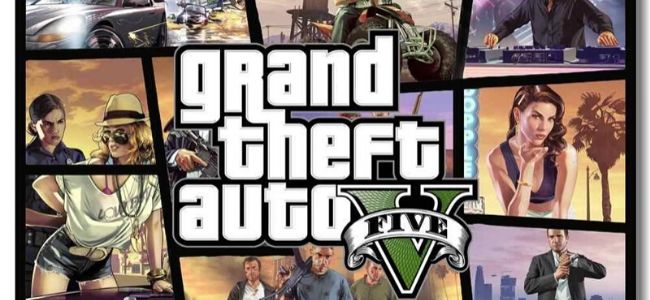 Game players must have heard about Grand Theft Auto. GTA has scored the second best selling game in the world with over 120 million copies sold worldwide. The premium edition of GTA 5 is offered by epic games free of cost. Although the graphics of the game look amazing and designed with complete precision, you must know that the game was released in September 2013. This is now seven-years-old and the next generation GTA 6 is about to be launched by Rockstar.
GTA 5 is a gives you a realistic feeling. Its graphics and storyline can't be neglected. For the central plot only, GTA 5 has a lengthy game mode lasting about 50 hours. It's a pretty long game, and the players live three lives simultaneously in a game: A rich man, who is a big heist, a maniac and a kid. These three play an important role at the end of the game. The plot is very complicated and allows you to put together multiple heists to get back the lives of all three characters.
While playing GTA 5, you can dominate the streets of Los Santos by using cheats. GTA 5 cheats allow you to become invincible, get vehicles, access all the weapons and do whatever you want to do in the game. The cheats make the game more interesting and easy. GTA 5 cheats can be activated in the game by typing the cheat code using the keyboard while playing the game. If you want to know the GTA 5 cheat code list, then you've come at the right place.
List of GTA 5 cheats
Mention the image of cheats…
Things you need to know before entering cheats in GTA 5
· Save the Game
Before using any cheats in GTA 5 for PC you must save your game first. Once you've used cheat codes you won't be able to get any more achievements until the game restarts. So, save the game before using cheat codes in the game.
· Choose your cheat wisely
There are different cheats to get different benefits like weapons, life, vehicle, etc. Decide which cheat you want to activate in the game. You can go through the list of cheats we've shared in this blog and activate them.
· Enjoy gaming experience
By using cheats in GTA 5, you can enjoy the entire gaming experience of GTA 5. Most of the GTA game players enjoy playing this game only by using cheat codes. Try the cheat codes that we've shared in this post to get better gaming experience.
Things you don't know about GTA 5
You can make your character take screenshots and selfies of the unfolding action in the game and it is very hilarious features in GTA 5.
You can find a frozen lake while completing Prologue mission in North Yankton and see the body of an alien creature that is frozen in the lake.
You can hikes up Mount Gordo between 11:00 and midnight in GTA 5 to see the spirit of a woman. It can't be interacted and disappear when you get too close.
You can dive and find sunken treasures in the sea. While diving, you can see wrecked aeroplanes, a UFO, a nuclear submarine, a massive cargo ship, a scuttled tank, etc.
You can annoy other characters in the game by following or stalk them. If you'll irritate other characters, they'll start getting irritated and warn you to back off.
There is a Bigfoot in the game with whom you can fight.
GTA 5 Cheats: PC codes
Increase wanted level: FUGITIVE
Decrease wanted level: LAWYERUP
Invincibility: PAINKILLER
Max health and armor: TURTLE
Run faster: CATCHME
Swim faster: GOTGILLS
Moon gravity: FLOATER
Slippery tires: SNOWDAY
Get all weapons: TOOLUP
Get a parachute: SKYDIVE
Recharge special abilities: POWERUP
Slow motion aiming: DEADEYE
Super jump: HOPTOIT
Explosive melee punches: HOTHANDS
Explosive ammo rounds: HIGHEX
Flaming ammo rounds: INCENDIARY
Drunk mode: LIQUOR
Spawn in the air: SKYFALL
Slow motion everything: SLOWMO
Cycle weather states: MAKEITRAIN
GTA 5 cheats: Vehicle spawn codes for PC
BMX bike: BANDIT
Crop duster aircraft: FLYSPRAY
Rapid GT luxury roadster coupe: RAPIDGT
Buzzard helicopter: BUZZOFF
Comet sports car: COMET
Sanchez dirt bike: OFFROAD
Caddy golf cart: HOLEIN1
Mallard stunt plane: BARNSTORM
Trashmaster garbage truck: TRASHED
Stretch limo: VINEWOOD
PCJ-600 motorcycle: ROCKET
Dodo seaplane (unlock in story first): EXTINCT
Kraken submarine (unlock in story first): BUBBLES
Duke O'Death (unlock in story first): DEATHCAR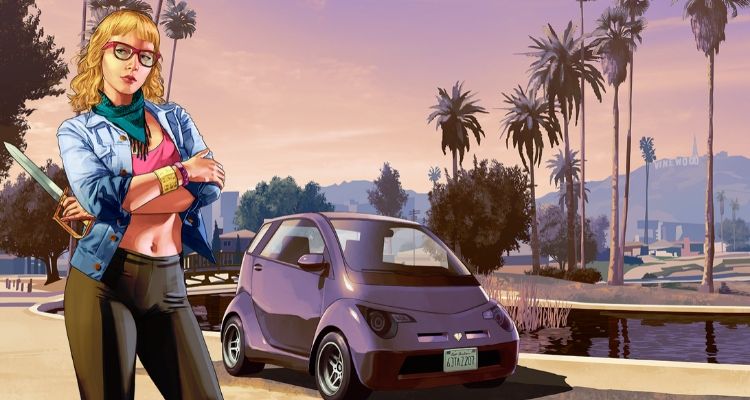 GTA 5 cheats: PS, X One
Raise Wanted Level
PS: R1, R1, CIRCLE, R2, LEFT, RIGHT, LEFT, RIGHT, LEFT, RIGHT
Xbox: RB, RB, B, RT, LEFT, RIGHT, LEFT, RIGHT, LEFT, RIGHT
Lower Wanted Level
PS: R1, R1, CIRCLE, R2, RIGHT, LEFT, RIGHT, LEFT, RIGHT, LEFT
Xbox: RB, RB, B, RT, RIGHT, LEFT, RIGHT, LEFT, RIGHT, LEFT
Invincibility (Last 5 minutes)
PS: RIGHT, X, RIGHT, LEFT, RIGHT, R1, RIGHT, LEFT, X, TRIANGLE
Xbox: RIGHT, A, RIGHT, LEFT, RIGHT, RB, RIGHT, LEFT, A, Y
Max Health and Armor
PS: CIRCLE, L1, TRIANGLE, R2, X, SQUARE, CIRCLE, RIGHT, SQUARE, L1, L1, L1
Xbox: B, LB, Y, RT, A, X, B, RIGHT, X, LB, LB, LB
Recharge Special Ability
PS: X, X, SQUARE, R1, L1, X, RIGHT, LEFT, X
Xbox: A, A, X, RB, LB, A, RIGHT, LEFT, A
Give Parachute
PS: LEFT, RIGHT, L1, L2, R1, R2, R2, LEFT, LEFT, RIGHT, L1 (PS)
Xbox: LEFT, RIGHT, LB, LT, RB, RT, RT, LEFT, LEFT, RIGHT, LB (Xbox)
Drunk Mode
PS: TRIANGLE, RIGHT, RIGHT, LEFT, RIGHT, SQUARE, CIRCLE, LEFT
Xbox: Y, RIGHT, RIGHT, LEFT, RIGHT, X, B, LEFT
Give Weapons and Extra Ammo
PS: TRIANGLE, R2, LEFT, L1, X, RIGHT, TRIANGLE, DOWN, SQUARE, L1, L1, L1
Xbox: Y, RT, LEFT, LB, A, RIGHT, Y, DOWN, X, LB, LB, LB
Fast Run
PS: TRIANGLE, LEFT, RIGHT, RIGHT, L2, L1, SQUARE
Xbox: Y, LEFT, RIGHT, RIGHT, LT, LB, X
Fast Swim
PS: LEFT, LEFT, L1, RIGHT, RIGHT, R2, LEFT, L2, RIGHT
Xbox: LEFT, LEFT, LB, RIGHT, RIGHT, RT, LEFT, LT, RIGHT (Xbox)
Raise Wanted Level
PS: R1, R1, CIRCLE, R2, LEFT, RIGHT, LEFT, RIGHT, LEFT, RIGHT
Xbox: RB, RB, B, RT, LEFT, RIGHT, LEFT, RIGHT, LEFT, RIGHT
Lower Wanted Level
PS: R1, R1, CIRCLE, R2, RIGHT, LEFT, RIGHT, LEFT, RIGHT, LEFT
Xbox: RB, RB, B, RT, RIGHT, LEFT, RIGHT, LEFT, RIGHT, LEFT
Max Health and Armor
PS: CIRCLE, L1, TRIANGLE, R2, X, SQUARE, CIRCLE, RIGHT, SQUARE, L1, L1, L1
Xbox: B, LB, Y, RT, A, X, B, RIGHT, X, LB, LB, LB
Invincibility (Last 5 minutes)
PS: RIGHT, X, RIGHT, LEFT, RIGHT, R1, RIGHT, LEFT, X, TRIANGLE
Xbox: RIGHT, A, RIGHT, LEFT, RIGHT, RB, RIGHT, LEFT, A, Y
Give Parachute
PS: LEFT, RIGHT, L1, L2, R1, R2, R2, LEFT, LEFT, RIGHT, L1 (PS)
Xbox: LEFT, RIGHT, LB, LT, RB, RT, RT, LEFT, LEFT, RIGHT, LB (Xbox)
Recharge Special Ability
PS: X, X, SQUARE, R1, L1, X, RIGHT, LEFT, X
Xbox: A, A, X, RB, LB, A, RIGHT, LEFT, A
Give Weapons and Extra Ammo
PS: TRIANGLE, R2, LEFT, L1, X, RIGHT, TRIANGLE, DOWN, SQUARE, L1, L1, L1
Xbox: Y, RT, LEFT, LB, A, RIGHT, Y, DOWN, X, LB, LB, LB
Drunk Mode
PS: TRIANGLE, RIGHT, RIGHT, LEFT, RIGHT, SQUARE, CIRCLE, LEFT
Xbox: Y, RIGHT, RIGHT, LEFT, RIGHT, X, B, LEFT
Fast Run
PS: TRIANGLE, LEFT, RIGHT, RIGHT, L2, L1, SQUARE
Xbox: Y, LEFT, RIGHT, RIGHT, LT, LB, X
Fast Swim
PS: LEFT, LEFT, L1, RIGHT, RIGHT, R2, LEFT, L2, RIGHT
Xbox: LEFT, LEFT, LB, RIGHT, RIGHT, RT, LEFT, LT, RIGHT (Xbox)
Spawn Buzzard Attack Helicopter
PS: CIRCLE, CIRCLE, L1, CIRCLE, CIRCLE, CIRCLE, L1, L2, R1, TRIANGLE, CIRCLE, TRIANGLE
Xbox: B, B, LB, B, B, B, LB, LT, RB, Y, B, Y
Spawn Duster Crop Plane
PS: RIGHT, LEFT, R1, R1, R1, LEFT, TRIANGLE, TRIANGLE, X, CIRCLE, L1, L1
Xbox: RIGHT, LEFT, RB, RB, RB, LEFT, Y, Y, A, B, LB, LB (Xbox)
Spawn Stunt Plane
PS: CIRCLE, RIGHT, L1, L2, LEFT, R1, L1, L1, LEFT, LEFT, X, TRIANGLE
Xbox: B, RIGHT, LB, LT, LEFT, RB, LB, LB, LEFT, LEFT, A, Y
Spawn Rapid GT Sports Car
PS: R2, R2, L1, CIRCLE, RIGHT, L1, R1, RIGHT, LEFT, CIRCLE, R2
Xbox: RT, RT, LB, B, RIGHT, LB, RB, RIGHT, LEFT, B, RT
Spawn Comet Sports Car
PS: R1, CIRCLE, R2, RIGHT, L1, L2, X, X, SQUARE, R1
Xbox: RB, B, RT, RIGHT, LB, LT, A, A, X, RB
Spawn Limo
PS: R2, RIGHT, L2, LEFT, LEFT, R1, L1, CIRCLE, RIGHT
Xbox: RT, RIGHT, LT, LEFT, LEFT, RB, LB, B, RIGHT
Spawn Caddy Golf Cart
PS: CIRCLE, L1, LEFT, R1, L2, X, R1, L1, CIRCLE, X
Xbox: B, LB, LEFT, RB, LT, A, RB, LB, B, A
Spawn BMX Bike
PS: LEFT, LEFT, RIGHT, RIGHT, LEFT, RIGHT, SQUARE, CIRCLE, TRIANGLE, R1, R2
Xbox: LEFT, LEFT, RIGHT, RIGHT, LEFT, RIGHT, X, B, Y, RB, RT
Spawn Trashmaster
PS: CIRCLE, R1, CIRCLE, R1, LEFT, LEFT, R1, L1, CIRCLE, RIGHT
Xbox: B, RB, B, RB, LEFT, LEFT, RB, LB, B, RIGHT
Spawn Sanchez Dirt Bike
PS: CIRCLE, X, L1, CIRCLE, CIRCLE, L1, CIRCLE, R1, R2, L2, L1, L1
Xbox: B, A, LB, B, B, LB, B, RB, RT, LT, LB, LB
Spawn PCJ Motorbike
PS: R1, RIGHT, LEFT, RIGHT, R2, LEFT, RIGHT, SQUARE, RIGHT, L2, L1, L1
Xbox: RB, RIGHT, LEFT, RIGHT, RT, LEFT, RIGHT, X, RIGHT, LT, LB, LB
Suggested: Heroes Of The Storm Tier List
GTA 5 Cheats: Phone Numbers
| | |
| --- | --- |
| Cheat / Effect | Phone Number |
| Random Explosion/Phone Model Change | 1-999-367-3767 |
| Flaming Bullets | 1-999-462-363-4279 |
| Explosive Bullets | 1-999-444-439 |
| Explosive Melee Attack | 1-999-4684-2637 |
| Give Parachute | 1-999-759-3483 |
| Moon Gravity | 1-999-356-2837 |
| Drunk Mode | 1-999-547-861 |
| Recharge Ability | 1-999-769-3787 |
| Slow Motion | 1-999-756-966 |
| Skyfall | 1-999-759-3255 |
| Spawn BMX | 1-999-226-348 |
| Spawn Comet | 1-999-266-38 |
| Spawn PCJ-600 Motorcycle | 1-999-762-538 |
| Spawn Sanchez Dirt Bike | 1-999-633-7623 |
| Spawn Rapid GT | 1-999-727-4348 |
| Spawn Limo | 1-999-846-39663 |
| Spawn Trashmaster | 1-999-872-433 |
| Spawn Buzzard Attack Helicopter | 1-999-289-9633 |
| Spawn Duke O'Death | 1-999-3328-4227 |
| Spawn Kraken Sub | 1-999-282-2537 |
| Spawn Dodo | 1-999-398-4628 |
| Spawn Stunt Plane | 1-999-2276-78676 |
| Slow Motion Aiming | 1-999-332-3393 |
| Invincibility | 1-999-724-654-5537 |
| Slow Down Gameplay | 1-999-7569-66 |
| Max Health & Armor | 1-999-887-853 |
| Fast Run | 1-999-228-8463 |
| Raise Wanted Level | 1-999-3844-8483 |
| Lower Wanted Level | 1-999-5299-3787 |
| Change Weather | 1-999-625-348-7246 |
| Slippery Cars (Drifting) | 1-999-766-9329 |