Tech
How ISO Certification can Improve your Business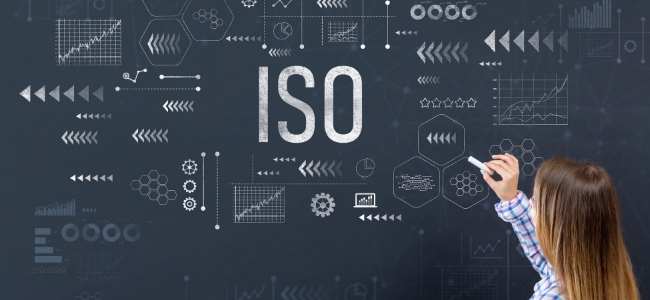 ISO stands for International Organization for Standardization. It is the world's largest publisher and developer of standards. ISO 9001 Quality Management Systems is the most common ISO certification in Australia.
This certification works as a vital instrument to breed best practices in the workplace, increase productivity, and raise quality in your organization. One can seek professional help from service providers to help in this regard. An ISO consulting services can take the weight of responsibility off your shoulders by taking care of the cumbersome workload that comes with maintaining the standards.
The following are some of the benefits of this certification
1) Nurtures best practices: ISO and other similar standards give you an entry into internationally approved practices. Standards cover a range of aspects from quality-control to information protection, environmental review, risk supervision, food safety, and health.
2) Supports enhanced production: Adhering to standards requires you to define, monitor, and document your business operations and methods. The goals and progress of your business also have to be established. This foundational work is essential in building a successful business.
3) Keeps customers satisfied: Following set standards increases customer satisfaction. Standardization is effective in the management of complaints, client fulfillment, and quality checks. Studies show that one of the primary boons of ISO certification is a marked decrease in customer complaints.
4) Increases revenues: Certification can help boost your revenues. Research shows that companies that adopted certification processes showed an increase in revenue compared to companies without an ISO certification. But the efforts have to be sustained to enjoy the benefits and not just improved for the sake of the next audit.
5) New opportunities: Standards help your business to find a way into new markets. For instance, most government contracts that require a fixed set of standards are now opportunities for you to venture. A majority of the standard practices are globally executed; this opens avenues for you in the international market and increases your customer base.
6) Encourages team responsibility: Following ISO standards can also help foster a more productive workforce. According to research conducted in 2012, certified companies reported higher levels of job satisfaction, employee motivation, turnover, and employer-employee interaction. Certification gives the entire organization a shared objective or goal to work towards; this brings together the management and employees to work together.
7) Implementable to all sizes: Certification Serves businesses of all sizes, from small start-ups to business giants. An SME's growth is determined by the implementation of such practices.
Advantages of certification to Employers
Seeking the services of ISO consulting services can help pocket potential orders. The Customer-satisfaction rate is higher for an ISO-certified company. Another significant benefit is a decrease in the waste of resources, labor, and money. Running an ISO 9001 company optimizes your objectives and helps you set clear goals
Advantages to Employees
ISO 9001 certification expects the company to implement organizational setups, roles, and responsibilities to ensure competence and recognition. If an organization meets all the standards it results in higher employee- satisfaction and welfare. Employees would love to have a workplace that treats them with respect and considers their interests.
Advantages to Customers
The ISO 9001 standard stresses the primary quality-control principles of satisfying client needs and customer expectations. A customer always looks for excellence in quality and service. It is not only the product quality that encourages a consumer to utilize your services, their experience matters too.
Conclusion
Whether your organization is big or small is immaterial in terms of the benefits you can reap from ISO certification.