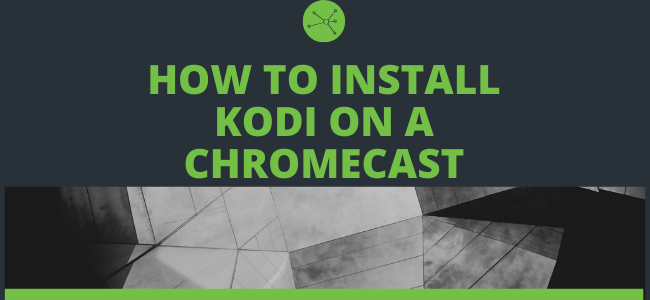 Google Chromecast is a practical, convenient and user-friendly dongle which connects to the HDMI port of your TV and allows you to stream Hulu, Netflix, Crash and many other popular films and shows. Any software on Google Chromecast can be installed. Kodi media player – an application with compatible third-party add-ons providing access to even more video content You probably know about Kodi if you like watching TV shows, movies or movies. You can turn any TV into a personal theater using Chromecast. It is not surprising that Kodi has become so popular with growing media streamers. Kodi is currently the most versatile and customizable media player on the market with the ability to stream and record live TV and films. Here's how to set up Kodi on Google Chromecast, and how to cast Kodi from android to TV.
How to setup Kodi Chromecast?
For Chromecast Ultra, Chromecast, or Amazon Fire Stick, you can use Kodi. Here's how to set up Kodi for Chromecast on Google.
Kodi on Chromecast using a Computer
First, you'd need to Download Chrome as well as the Chromecast app. (Make sure that you have got the Kodi installed on your computer.
Now, you need to install Chrome and its Chromecast casting extension.
Now, turn the Chrome on and then select the "Cast" option available in your Chromecast extension.
Now you'll see a message saying "Cast this tab to…" on the right with a small down arrow. You need to click it and select "Cast entire screen (experimental)".
Once, you're done with this step, your entire computer desktop will start streaming to your TV.
Now, open Kodi and fire up videos to watch.
How to install Chromecast Kodi using an android phone or tablet?
First, you'd have to download the Google Home app from the Google Play Store and launch it in your mobile or tablet once installed.
Now, just tap the menu button available at the top-left corner of your screen.
There is a "Cast screen/audio" option which you need to select.
Now tap the blue "Cast screen/audio" button and then a list of compatible devices will show up after some times
Now, select your Chromecast from the list that will appear and mirror the content on your phone's screen to the TV.
Is it legal to download Kodi?
Kodi is legal as well as free to use as an open-source software site. However, some add-ons can provide illegal streams because of its customizable nature. We're not going to connect some sketchy or probably illegal add-ons since we do not support illegally or notorious downloads. You can use this software, as it is legal for the use. Fortunately, you can protect your IP and stream some add-on from any part of the world through a VPN (a virtual private network). You can mask the IP address of your device by communicating with a VPN server and presume that another IP address is in existence.