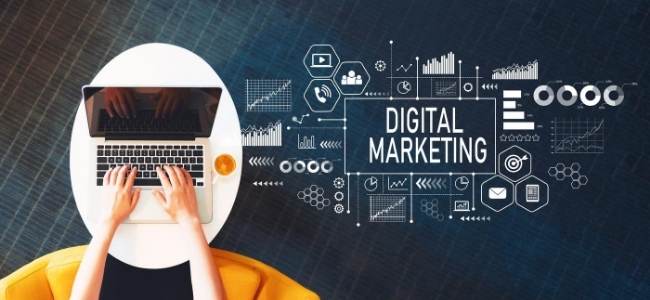 Email marketing is a great tool when you are looking for a direct inbox and personal marketing. But much to a marketer's distress, they are ignored, less convertible and unsubscribed. In fact, email marketing is said to have the least conversion out of all the marketing avenues available out there.
Today, we will be telling you exactly how you can use transactional emails to boost your conversions and other marketing goals.
And that is exactly what makes Transactional Emails a perfect way to reach your customer and achieve sales goals.
What is the difference between Transactional emails and Marketing Emails?
To start with, Transactional emails are sent as a way to facilitate the action taken by the user on your website, like order confirmation, adding items to your carts or even signing up for your website. Whereas marketing emails are sent to notify about a product, a service or a brand. Or even notifying about the ongoing sale on your website is considered as a Marketing email.
Now the key difference between them is that:
Transactional emails are consensual i.e. they are only triggered by the action of the user
Transactional emails cannot be unsubscribed
Transactional emails rarely end up in spam folders
Let us look at the types of transactional emails and how we can use them in our Marketing Strategy;
#Type 1: Welcome Mails
Welcome emails are usually triggered after you sign up for the website or newsletters by the website. Now, a simple welcome mail can help establish that customer relationship. But how about sending them offers for your products or sending them your best blog posts. You can even help them get started with your website as a guide on how to use the tools provided by the website. Let us look at a simple yet effective way to send a welcome mail.
This mail has got only one call to action button with minimal text. The UX design makes sure you click the shopping link as there is nothing else clickable. As this is a user-triggered mail, chances of clicking that "Explore Harry's" tab increases by 80%.
#Type 2: Password Reset Mails
These are sent after the user initiates a password change. Now aside from helping the user change the password, you can add several call-to-action buttons like download the app, or sign-up for the newsletter or anything that is related to the account of the user. This may not be a great monetary conversion trick but these definitely help you achieve other goals in your sales funnel. Take a look at this mail by Netflix. This may not be a password change mail, but you have to appreciate the sheer brilliance of Netflix for giving two call-to-action buttons, a way to communicate at the same time and also establishing a connection with the user.
Or this email by coin base. It encourages the user to download their app from Playstore.
#Type 3: Order Confirmation Mails
Sending Order confirmation mail is a mandatory transactional mail in an e-commerce website and other SAAS or even subscription-related service providers. Now the best way to market using this type of mail is either by creating a road map until the next purchase and giving it to the user. Or you can simply use sidebar or bottom bar adverts displaying your products or offers. In this Nykaa Mail that, not only did they confirm my order with some amazing graphics, they also sent offers that were live on their website. That too with a call to action button
#Type 4: Incomplete Purchase Mails
These are triggered when the user puts items in a cart but decides to close it right before clicking checkout. Or when a user explores all the offers about the subscription but doesn't sign up for it. Now, this so far is the best transactional mail as it only reminds the user of the purchase they were about to make. If the user doesn't make a purchase consider giving them discounts, offers or free stuff that will encourage them to buy your products. This email by Meowingtons is the best example for it.
Or something as simple as this mail that creates an urgency to buy.
#Type 5: Feedback Mails
This is an amazing opportunity to increase your sales and at the same time get some amazing and honest feedback from the users. You can use this like Tailor brands by offering limited-time discounts to the customers or you can also encourage the users to refer to other people.
Conclusion:
The potential of Transactional email is huge considering their ability to interact with the users. Using the right strategy and good service is the key to getting great marketing benefits.