Tech
Is B2B Email Marketing Effective?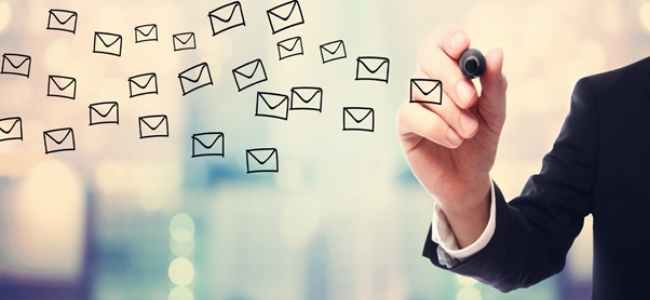 One element of your business's digital strategy you're probably already engaging in is email marketing. Your email campaign might be limited to a newsletter welcome message, or an email thanking them for their purchase. Yet, these are the basics of email marketing.
If you're looking to develop your campaign, you might be wondering if email marketing effective? Or have social media marketing and other campaign types taken over?
In this article, we'll consider the current state of B2B email marketing. We'll also summarise the benefits, some best practices, and what the future holds. Keep reading to learn more!
What Is Email Marketing?
First, let's start with an overview answering the question: how does email marketing work? Email marketing refers to a series of campaigns sent to recipients who have chosen to receive their correspondence.
In this way, it's a form of subscriber marketing and differs from Facebook and Google advertising.
Email marketing allows businesses to group their recipients according to different qualities. This might be their demographic information or previous interaction with the brand.
This form of digital marketing allows businesses to share news and promotions with their subscribers. As well as encouraging people to make purchases, email marketing is also a great way to encourage other actions. This might be following their page on social media, reading an article on their website, or attending an in-person event.
Email marketing offers businesses a unique opportunity to correspond with their followers. It is inexpensive to operate and lands right in their inbox. This helps email marketing achieve the highest ROI of any form of digital marketing.
Email Marketing Statistics
Now, let's run through some of the most important email marketing statistics. These will give you a good idea of whether it's still a worthwhile investment for your business.
We just mentioned that email marketing provides an impressive ROI. To be specific, email marketing returns $44 on average for every $1 spent.
It's worth noting the strong correlation between email marketing and generating revenue. 60% of consumers state that they have made a purchase because of a promotional email. That same number remain subscribed to companies' newsletters purely to keep tabs on their deals and offers.
But what about B2B email marketing in particular? As many as 93% of B2B marketers still rely on email to share content. Moreover, B2B marketers overwhelmingly attribute their content marketing success to email campaigns.
Finally, a whopping 95% of consumers are willing to share their information in return for valuable content via email. This is a win-win for B2B marketers. Not only do they expand their email list, which is the number of people willing to receive promotional content. But also, they gain useful insights into their potential customers.
This includes information such as name, company, job title, and industry.
Benefits of Email Marketing
Now, let's review the key advantages of a successful email marketing strategy. Email is a medium that most people check multiple times a day. This extends to their business email inboxes too. Even outside of the regular working day, many individuals remain tethered to their work email communication.
This provides businesses with a direct and regular connection to their potential customers. For B2B marketing, email is a preferable means of communication in comparison with social media. People are more likely to engage with business suppliers via their work emails than their personal social media.
What's more, in comparison to social media, email marketing provides much more scope for creativity. Introduce videos, images, gifs, and other interactive content to your campaigns easily.
In short, email marketing lets businesses send engaging content with specific calls to action. This results in unparalleled lead generation, increased brand consideration, and direct revenue.
The Future of Email Marketing
Let's turn our attention to what the future of email marketing holds for B2B small business owners and marketing managers. There is a common misapprehension with regard to emails. People believe that because emails have been around for longer, this means they are losing favor.
But, this couldn't be further from the truth. Email usage is expected to increase in the coming years, which means email marketing isn't going anywhere.
With almost 4 billion email users worldwide, email marketing is a great choice for international businesses. It's possible to trigger emails according to the time zone of the recipient. This means that your subscribers around the world are receiving emails at the best time for them.
Last, email marketing is expected to get better and better. Industry experts predict that it will allow for more automation and cross-channel integration.
Email Marketing Best Practices
We can now turn to what makes a great email marketing strategy. Here are some of our tips for getting the most out of an email campaign strategy.
First, it's essential to segment your audience. Email marketing allows you to develop as many different campaigns as you wish. Whether you divide your audience by purchase history, location, age, or specified interest is up to you!
Next, make sure you check your analytics regularly. One of the biggest advantages of email marketing is the ease with which you can track your KPIs. By monitoring the most significant metrics, you can clearly identify the areas for improvement and general trends of your campaign.
Last, as with any form of digital marketing, testing is crucial for continual optimization. Many email programs offer A/B tests in addition to other testing formats. This lets you try out different wording, images, calls to action, subject lines, and more.
Now, you can determine which variable performs best with your audience.
How Can You Optimize Your B2B Email Marketing Campaign?
Now that we've surveyed the basics of B2B email marketing, you can take the next steps for your campaign. Keep in mind the advantages of email marketing unique to this campaign type. That includes segmentation, lows costs, and easy measurability.
If you have any other questions about online advertising, be sure to check out the rest of our digital marketing-related articles!