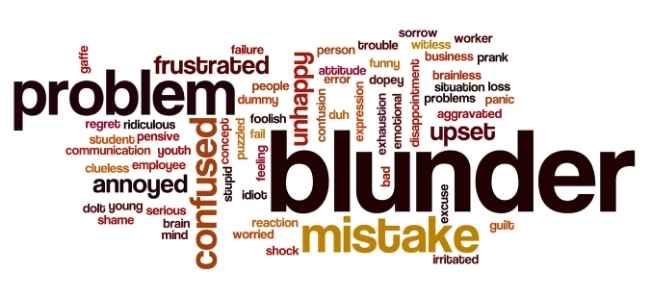 Regardless of what sector you are dealing with, marketing is the most crucial factor for your business.
There is not one but millions of reasons why marketers spend so much time and effort into generating a top-notch marketing strategy for brands.
While many of you must be thinking that there is no need to justify the importance of marketing in today's world. Let us tell you that there are still many small businesses that do not believe in putting extra efforts into marketing or marketing their brands online.
In times when there is no talk except for social media marketing, there are businesses that do not prefer putting their brand on display for the online audience.
Nevertheless, if you are not one of those brands that downplay the importance of social media marketing, then you are on the right path. However, if you think that the success that comes with marketing only depends upon smart planning and the standardized right thing to do for marketing a business, then it is not completely true.
To have an upper hand in business marketing you need to have an in-depth knowledge of what to and what not to do. Especially, when it comes to small business marketing, there is very minimal space for marketing blunders as they have limited resources to get back on track if they endure major marketing fail.
Therefore, to avoid ineffective campaigns, we have created a small list of marketing mistakes that small businesses commit, to help you learn before you take action:
Retargeting Everyone
One of the biggest mistakes e-commerce marketers often make, is thinking that everyone wants their product. And with this approach, they re-target every visitor that bounces on their website.
No matter how globally useful you think your product is, not everyone would come to your website to purchase it.
According to the Bayard Institute, 58.6% of online shoppers in the US have abandoned their cart simply because they did not visit the website to shop, instead, they only wanted to window-shop.
So, if you are re-targeting these people and many others which bounce on your website, then you are simply wasting your precious resources. Which is something you should be avoiding as a small budget marketing.
Failing to Put Efforts in Social Media Marketing
Like we said at the beginning of the blog. There are still many businesses that still think that putting more effort into social media marketing is not the best thing to do. According to research, nearly two in every three small businesses are still not taking social media marketing as seriously as they should. Which makes up to 68% of small businesses.
So, if you're one of them, here are a few stats from 2020 Marketing research to change your perception:
41% of local businesses depend on gaining revenue from social media marketing.
74% of consumers depend upon social media to help them make purchase decisions.
Customers that engage with brands on their social media spend more than 40% more time with them in the long term.
These were just some stats; there is more importance to social media marketing for small business.
One of the reasons why small businesses do not put much effort into social media marketing is due to a lack of resources and time.
But there is a way to tackle this problem rather than simply avoiding the greatest tool of marketing.
There is a wide range of posts on different platforms that help you learn about the inexpensive way to social media marketing.
This includes learning how to find your target audience, starting with a single social media platform at a time, analyzing your brand's metrics, and creating an in-house social media marketing plan.
But out of all this, the key to a successful social media marketing for a brand is to think like a customer first. 
Moreover, since many businesses are working from home and saving their workplace expenses, it is the best time to invest in social media marketing. With just the right and affordable internet service like Mediacom Internet, a small business can create, and work on a successful social media strategy from home.
Not Utilizing Data
One big mistake that small business marketers do a lot is that they ignore the data. They all collect the data but they tend to lack knowledge in how to utilize it.
It is very important to realize that collecting the data is not as important as cleverly utilizing the data that is available to you.
As a small business marketer, you can utilize the data to create more audience-centric content, advertisements, and also set your future marketing strategies accordingly.
Key Takeaways
When it comes to marketing, it is not only important to know what to do, but also to know what not to do.