Technology
Moving Office 365 emails? These 5 Office 365 Migration Services Can Help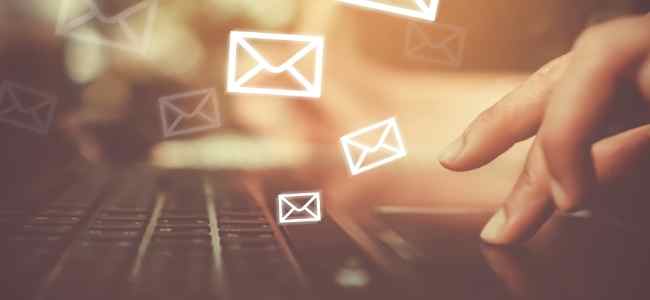 Nowadays, in the world of business, productivity applications are necessary to go far no matter the distance. Microsoft Office 365 is one of the latest offices available in the cloud. This office can be accessed from anywhere using any device.
There is no need for a physical exchange server. All you need is to make use of your email address. In this office, you don't need to stress about migrating to the latest versions. One good thing is that you would have unlimited space for all your files. The cloud office can be accessed from any device such as PC, tablet, or phone.
Office 365 Migration Features
Migrations can be hard especially for starters. Migrating email systems can cause a lot of hazards for your business. For you to make sure that your mailing system stays online permanently, avoid disrupting your productivity, and for great performance, get expert migration services to adopt best practices and professionalism to make your Office 365 migration services run smoothly.
An expert can solve any migration challenge such as:
Seamless migration to office 365
Create coexistence during the migration
Cut down the risk of operational downtime
Professional support throughout the entire migration or move
Migration Wiz
Migration Wiz is a global brand used in so many countries. The platform offers a cost-effective and simple on-demand mailbox migration service. Migration Wiz is 100% automated on the cloud and can be accessed anywhere, anytime and users don't need to download or install any software to operate. This platform is one of the best solutions for any kind of business, it provides an affordable pricing structure depending on the number of mailbox permits being bought. Email security is another priority that cuts off the requirement for human interaction. Automatic migration offers highly secured communication.
Features and Benefits
Easy to use
Unlimited Scalability
Zero Deployment
24/7 Self-Service
Cost-Effective
Faster Migrations
Secure
Service Migration
This is a method by which cloud-hosted applications and services are saved from being packed into a single vendor. Service migration is also used to define the framework and process by which services and applications can be transferred to another cloud space or private cloud services.
Service migration also integrates other development top-notch practices by developing and designing the cloud infrastructure on open frameworks and standards.
Microsoft Migration Best Practices
Here are some Microsoft migration best practices for attaining technology-oriented scope development:
Making use of VMware hosts helps to accelerate the total migration process. Each VMware migration can move several workloads to the cloud. After a successful migration, VMs and other existing workloads can be kept in VMware or the user can migrate them to any modern cloud capabilities.
SQL server migration is another practice that helps to migrate the whole migration process. Every migrated instance can be moved to several databases and services. This will eventually accelerate varieties of workloads.
Users stand to gain significant complexity when migration is done with multiple datacenters. There are different processes in this practice such as assess, migrate, optimize and manage. All these and some other considerations are best for complex conditions.
Data requirements exceed network capacity
When the stability, speed, and space of an existing datacenter is no longer satisfactory, companies would prefer to migrate to the cloud. So bad, these particular obstacles make up the complexity of the migrating process. It makes the process require extra planning during the migration and assessment procedure.
Compliance or governance strategy
Though compliance and governance practices are essential to the success of the migration, however, cloud adoption team and IT compliance team should make use of some additional alignment for fluidity.
Merits Of Office 365 Cloud Migration Services
An Office 365 migration service lets you exploit the stage and benefit from your investment. Here is a portion of the advantages we can guarantee your whole team appreciates:
Go Mobile And Work From Anywhere
Office 365 makes checking on, altering, dissecting, and giving documents conceivable a reliable client experience upgraded for your team's favored mobile devices.
Coordinated effort Made Easy
Ongoing co-composing in SharePoint, OneDrive, and OneNote makes it feasible for associations to alter documents continuously.
Knowing Your Data Is Safe
Office 365's underlying shield and protection highlights filter approaching and active substance for modern assaults, perilous connections, and malicious connections.
Lessen IT Costs Through Scalability
Office 365 enables associations to execute a consistent rollout so your team can adjust to new smoothed-out solutions at your movement.
Improve Your Life
Lessening the cost, holes in security, and restricted scalability that accompanies utilizing divided and independent applications.
An Office 365 cloud migration service eliminates the weight of moving to the cloud, permitting you to center on how your business will thrive in a Cloud computing stage like Office 365.