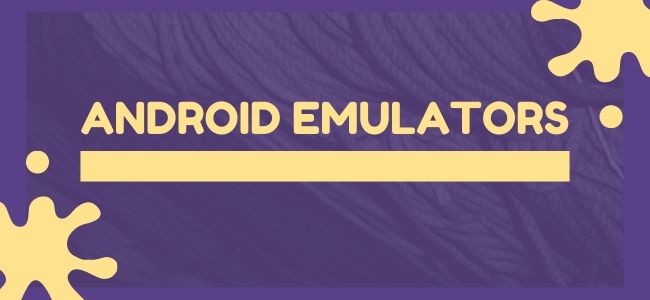 Android is a versatile OS that provides maximum possibilities of in-depth access to your smartphone. You can use strong configuration provided by Android OS to add applications for 3rd parties, modify user settings, and adjust the look and sound. Typically, the iOS version lacks such a lengthy configuration phase. You are required to stick to the UI in iPhone. In fact, you cannot use the 3rd Party Apps in iPhone. The open-source nature of Android OS has made it the most popular mobile operating software.
If you are tired of using your smartphone for multiple purposes, then there is an option of using your mobile apps and games in your PC. Android Emulator is an Android Virtual Device that serves for many purposes including android game playing on PC and using mobile apps on PC. Its usage can be voluntary and relies on the user's requirements. Emulator Android is used to mimic the hardware of computers. Android emulators are increasingly popular as they offer a good working environment for people without high-end, well-configured Android devices. You might be excited to know the names of the best Android Emulators that you can use for PC. Don't worry, we have compiled a list of the best Android Emulator for PC. Check it out!
1. BlueStacks
Perhaps the best-recognized emulator for Android is BlueStacks. The emulator is preferred for gaming and can be set up with ease. You may also download BlueStacks from your browser rather than the Play Store. BlueStacks was introduced in the market in order to challenge game boundaries by an American company. This helps you to run high-definition Android apps and games on your customer. It provides a groundbreaking medium that blends both traditional and digital advertising channels to optimize their potential in a manner that has never been achieved before. BlueStacks has a 10 million customer base that enables exposure for nearly 1.5 million Android applications and games. It is growing continuously and is now used by about 130 million users.
2. GameLoop
Game Loop, formerly known as Tencent Gaming Friend is an amazing android emulator. Due to unique Computer support for gaming, this is now one of the world's leading Android emulators. Gaming Buddy can handle games of the highest quality. With Gameloop, you cannot expect to get the feeling of the original Android UI, like with other emulators. The interface is simple with settings, controls, Apps and some more adjustments for the better gaming experience. GameLoop is completely committed to android gaming. One aspect you will certainly note is the lack of some strong game names, not to mention the Android emulator cannot be used for testing and other Android apps.
3. MEmu
MEmu is one of the well known Android emulators for playing mobile games on desktop. It is known for its excellent results and exceptionally good user interface. The MeMu Play is again focused on gaming and was released in 2015. MEmu has over 20 million users in over 200 countries in over 20 languages with steady growth. One of the most significant functions of the MeMu Android emulator is that it supports the AMD and Nvidia chips. While MeMu supports high-level gaming, the performance of graphics is rather poor. It is chargeable for the premium edition.
4. Nox Player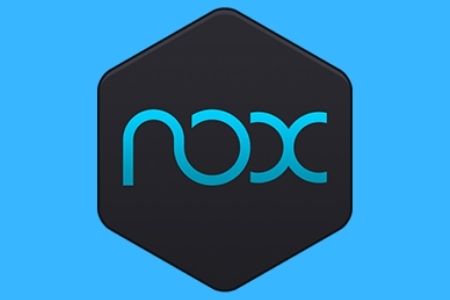 Nox Player is one of the most popular Android emulators. It is completely free and safe to use. This complies with GDPR and preserves the user's sensitive details. It is entirely designed and reliable for games as well as applications. It also facilitates a smoother user experience. One huge drawback with Nox Player is that you can't use loads of other applications because it places a lot of pressure on your device. The Nox Player allows users to experience the same games as a system. Nox Player has been highly recognized by gamers and users worldwide since it's launched in the market. It supports gamepad, clawboard, multiple running instances, script recording, etc. It is an open-source and offers the best gaming experience with upgraded Android versions. Rooting is very simple and enables several Windows on a single device.
5. KOPlayer
KO Player is one of the best Android emulators that make Android playing experiences best on your desktop. This robust and powerful emulator primarily aims to provide users with a smooth and lag-free play experience. KO Player is always open, the user has to face a couple of advertisements. You can quickly install and access the game player through the software. It also supports keyboard mapping and emulation gamepads. It still offers Android features on the desktop if you do not have an Android device. This emulator is a feature that can run any app present in the Google Play Store. When your Android device is not yet in place, it helps you to use Android features on your PC or laptop. It comes with an advanced video storage function to capture any video and watch it anytime. Users can capture and share the gameplay with others.
6. Genymotion
Genymotion is a powerful and easy to use Android emulator. It is primarily developed to assist developers to test the products in a secure virtual environment. The emulator is compatible with the Android SDK and Studio. It works with Linux and macOS. It offers many customized functions for users to fulfill their needs. It can simulate 3000+ virtual system settings such as screen size or android version. Genymotion is a multi-support Android emulator. It has high-definition compatibility pixels that demonstrate great clarity on systems. It has ability emulate devices with very slow internal storage.
7. ARChon
ARChon is an Android emulator known for its flexibility and easy user-interface. It is the first Android simulator to function in the Chrome browser. This is different from another Android game emulator. It functions on chrome books as well. The ARChon Android emulator was created by a GitHub creator, It is not ideal as intense gameplay but is an outstanding option to get simple access to the usability program. ARChon emulator doesn't require a device installation and fits well with a chrome web browser. It works very well on the desktop with Android gaming. The robust and efficient mobile applications can be executed easily.
8. Android Studio
Android Studio is the primary Google Android operating system. It provides incredibly versatile functionality and is able to launch applications quicker than android devices. The Android Studio is built for developers who specifically create Android apps. The emulator is very complex and best suited for developers who want to test their applications under different conditions such as signal strength, battery, storage, RAM, CPU, GPU, and more. In a program of more flexibility and a broader perspective, consumers can gain improved efficiency and experience of their smartphone devices. It allows high-definition games by consuming low memory in the system.
Install these android emulators in your PC to get amazing gaming experience. You can use the mobile applications easily in your PC without any interruption with these android emulators.