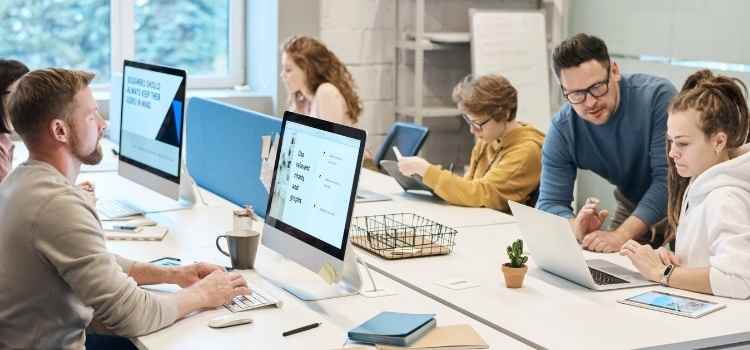 Communication has never been more important than it is in the modern business world. Gone are the days when a company could operate on willpower, good intentions, and sheer determination alone. Today, most business organizations are responsible for maintaining effective communication with one another by ensuring there is efficient coordination from employees, colleagues, and clients. In fact, according to University Canada West, managing organizational communication should be the core of a business as it allows the smooth flow of information across all levels in a hierarchy. However, the first step towards achieving this level of communication is to make sure that every employee has access to the same information, and that they can communicate effectively when they are working remotely. This is where communication apps come into play. With the right combination of apps, communication can happen smoothly, efficiently, and effectively amongst employees from all over the world. Here are the top 4 effective communication apps for small businesses.
Fleep for multiple channels
Fleep is targeted at entrepreneurs who want to empower their team with the latest communication technology. Fleep makes use of multiple communication channels including text message, chat app, video calling, and email. The application allows each team member to communicate and participate in all activities individually via the different channels which are accessible by using one-click gestures. This makes for an efficient workflow that is highly effective for all types of businesses. In a nutshell, Fleep is an easy, secure, and informal way to communicate with colleagues.
Microsoft Teams
For small businesses, the transition from using email for communication to collaborating in real-time over video conferencing, instant messaging, and document sharing can be a difficult one. Microsoft Teams offers a solution to this by combining all of these features together into one integrated platform. Microsoft Teams has native integrations with other products like Docs, Calendar, Planner, and many more. The ability to create a team from Office 365 Groups and to integrate with the rest of Office 365 products can make Teams a powerful tool for small businesses that have invested in Microsoft's cloud services. Microsoft Teams operates a bit differently than other group chat apps. Whether you're chatting or using video, your messages and calls are organized into separate threads, making it easier for you to track conversations with clients and coworkers.
Yammer for quick and easy communication
Yammer is a free and easy app to use, a social network that's available to anyone in your organization. Yammer employs the concept of real-time chat to allow employees in any business that uses it, or anyone who's involved with that organization, to communicate with one another instantaneously. It is highly intuitive and user-friendly, and it's a great platform for brainstorming, collaboration, and communication. These features make Yammer a useful communication tool for small businesses.
Slack for Multiple Teams
Slack is a communication app that was specifically created for small businesses. It's an ideal solution for collaboration on confidential tasks across multiple departments, as all team members can share and discuss information in one central place. This is ideal if you have remote workers, as you'll know exactly what they're working on and can give guidance from the comfort of your own office. Slack is also an excellent resource if you have multiple teams that are working on the same project. In that case, they can all be in the same team and share ideas and ask questions as you work on the project together.
These communication apps are effective for small businesses that rely heavily on technology, as entrepreneurs can communicate with their employees from virtually anywhere. Try using any of these communication platforms and see how it benefits your business and employees.