Apps and Software
TikTok and Instagram As Great Platforms for Advertising of Your Brand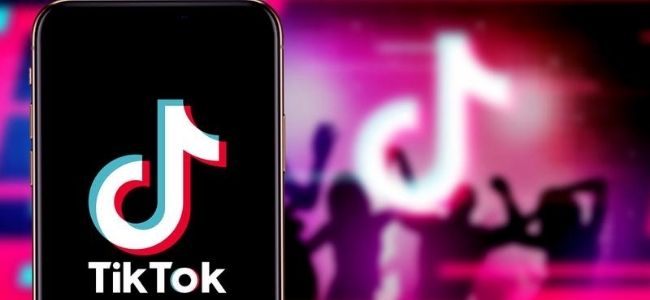 As mobile internet traffic continues its domination so do the apps developed mainly for mobile use keep on growing as prosperous advertisement platforms. TikTok and Instagram are currently the most popular social media apps intended primarily for mobile use, allowing their users a seamless content creation and publishing process. These are the ground reasons why these two apps are such potent marketing tools that could bring your brand closer to your target audience and increase your revenue.
Therefore, we have decided to create an article that will show just how powerful these two platforms are for advertising.
TikTok levels the playfield
According to the latest statistics, TikTok accounts for more than 800 million active users. This gives advertisers a huge pool of potential viewers to tap into. What started as a teen-oriented app is now a platform that hosts users from all corners of the world and different age groups.
Besides a huge number of potential followers, TikTok's main advantage is that you don't need hundreds of thousands of followers to make your content viral. Taylor Loren, head of content marketing at Later, published a tutorial on scented candles while she had no more than 50 followers. The video was viewed by more than 3 million people and her pool of followers grew since then to more than 24K.
At the same time, large entities like Washington Post used TikTok to expand their reach among younger demographics. With a well-crafted content strategy, they have managed to form a pool of half a million followers in less than a year.
Furthermore, recent changes in the TikTok user interface allow you to add a clickable link to your website, making it possible to increase your website traffic, said John O. from Mimy.
Instagram power tools
Compared to TikTok, Instagram is a social media dinosaur, however, its impact on your brand advertising potential is not obsolete. According to Sproutsocial's recent report, Facebook's video and image posting platform hosts more than 1 billion active users, which makes this app a huge player in the marketing industry. Still, Instagram's algorithm doesn't offer as nearly the same chances to startups with zero followers as it does to profiles that entertain the audience of millions. Nevertheless, this social media giant has numerous tools and features that one can use to its own advantage.
Publishing Instagram Stories has been proven to be a potent marketing strategy, allowing the audience to reach and interact with your brand. The latest improvements allow you to insert shoppable products as part of your Instagram Story. This gives you a 24-hours window to display your product and allow viewers to seamlessly shop without leaving the app.
Another great feature that comes with the Instagram business account is the ability to target your audience more precisely than ever. You can create sponsored content and choose your audience according to their Location, Interests, Behavior, and Demographics. Moreover, there is an Automated Targeting option that lets Instagram build your target audience according to its algorithm. Even better, the Lookalike Audience feature gives you the chance to reach more followers based on your current audience data.
The similarities between TikTok and Instagram
There are a lot of differences between the two social media platforms, however, it's important to know what brings them together, as well. Both Instagram and its younger peer offer the chance to build brand awareness through user-generated content.
User-generated content builds trust because it shows how your existing customers are satisfied with your product or service. Furthermore, this type of content extends the reach of your brand simply because users that follow your consumers get into contact with your brand.
There are numerous ways to engage your customers into building this type of content, the most popular method is by announcing rewards for posts with most likes or shares. This is a great way to inspire customer creativity and build brand awareness. Also, user-generated content is so popular that 74 percent of social media users publish brand-related content on their own, which means you don't even have to trigger the idea.