Tips
What Is The Best Way To Record Video Basketball Games?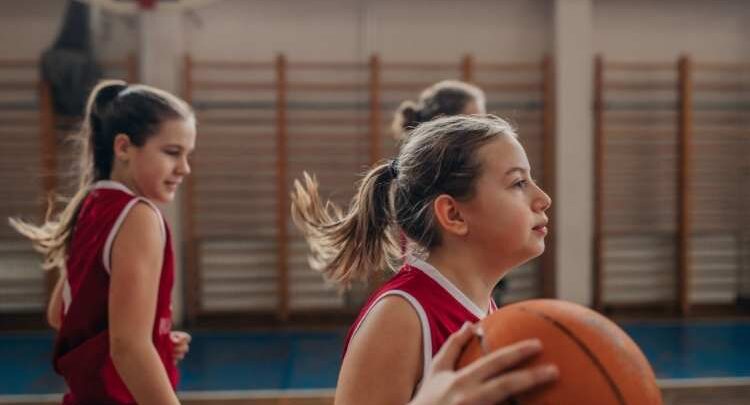 An exciting basketball match is something that you definitely do not want to miss. And if you have a device to record the thrilling match, then what is better than that. Numerous choices are available in the market, which you can use to record your desirable basketball match. It can be a hands-free smart camera, an Android mobile device, an iPod/iPhone, a DSLR, and even a camcorder. And some specific devices are designed to shoot games also. This article discussed the best way to record basketball games by using both a digital camera and a phone.
A hands-free smart camera
Benefits of a hands-free smart camera or the camcorder is the best because of the HD quality. It is easy to fix your desirable angle, and you can install the device in less than an hour. And the best part of a hands-free camera is that you can easily control the camera through your smartphone or iOS. But before shooting with your hands-free smart camera, you need to take some preparation.
Preparation period
Firstly, you have to set up the camera in an accurate spot. It may take an hour to install completely. After setting up, you must do a practice recording to check whether everything is accurate or not. It will be best for the person who will record the next day as he can practice everything before the main event. After that, you can even schedule the recording time and date for the camera, and it will start recording on its own. As the features of the camera are really smart, it can focus manually. It also has the feature to overlap events and upload everything according to the correct schedule and time. It will automatically start recording 15 minutes before the given time and stop within 3 hours if any future instruction does not provide. Some cameras also have to feature live streams on YouTube.
Event day tips
On the event day, at first cross, check the pre-scheduling. Just for the safety check, everything is up to date or not. Then, you have to check the focus status of your camera. Your camera has three lights on the front of it. Just have a sigh of relief if the white light is there. It means your camera is ready to shoot. Yellow and red lights can be a reason for tension. As yellow light suggests network issues, and the red light suggests some serious problems. Thirdly, when the streaming starts, share it with your community via social media accounts.
An android or iOS
Recording with a mobile phone is also a convenient option, as most of the devices get prepared with a quality camera and zoom lens nowadays. Again the tiny devices also contain many storage options so that your recording does not hamper.
Preparation period
First, choose the device with which you want to continue your shooting. While selecting the device, focus on the camera quality, zooming lens, and storage capacity. So that while shooting, it does not bother you much. Whatever device you select, a smartphone or an iPad, make sure about the place where you are installing it. Try to set it up on a high vantage point so that it can easily cover the entire court without facing any kind of difficulties. The best place will be near mid-court, at least halfway up the bleachers. Just like the digital camera, you must do a practice recording to check whether everything is accurate or not. It will be the best for the person who will record the next day. Live streaming will be really easy through mobile. If you don't have any idea about streaming, then check it on google. The tutorials on YouTube can also help you out.
Event day tips
Do not hold the device in your hand full time. Always use a tripod so that the video will remain stable. Both wide-angle lens and telephoto lens will help you out when you want to capture exciting moments and shoot close using a wide-angle lens and switch to a telephoto lens when you are taking scenes away from the court. For recording the match, you can shoot from the best vantage point, "mid-court," situated to the side of the scorer's table. It will be more convenient for you, as, from that angle, you just need to rotate your device slightly, depending on the movements of the game. Make sure that you have at least clear 3-4 GB of the storage of your phone and your batteries are also fully charged.
Final Words
Recording an exciting basketball match is not a one day task. You have to make a few preparations. Taking preparation will lessen your work and hassle and help you to keep your mind a bit fresh. However, a sports camcorder can make your task easier. If you have enough budget, you can go for a sports camcorder, and you don't need to go through all the preparations as you are getting everything ready-made. So, if you want to use a sports camcorder, you can check the techwhippet's analysis to get an idea. Besides, our article is also here to help you out with your desirable task.