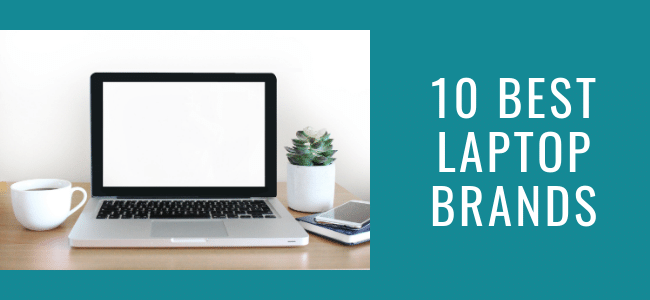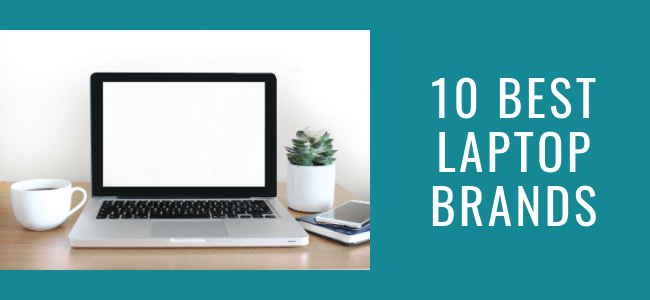 For today's generation, laptops have become a priority. In the modern-day, a laptop is a must. The internet is accessible through tablets and smartphones, but they have their own limitations. The laptop is becoming an integral aspect of our everyday life. It is an upgraded form of computer that has mobility and technologically advanced features. The laptop offers today's young people an overall growth and development. It made our lives easier, educated, efficient and less time-consuming. Laptops are needed anywhere be it: at home, college, or the office. The laptop's compact feature allows us to move it whenever possible and also to operate on the crunch of time or the crunch of space. A typical user uses a laptop for about 8 hours a day and now people are considered to devote more time on their device than to sleep.
Being a Blogger, I prefer working on laptops. Blogging is the job of freedom and you are your own boss. I can't sit at a place and keep working all day long. Sometimes I create content on my bed, sometimes on my terrace and sometimes in my garden. To write, you need creative vibes and freedom. Obviously, I am incomplete without my laptop. It is an integral part of my profession. Desktops can't be portable and require you to sit back at a single place all day long. If you are also planning to buy a laptop, then let me tell you that the lifespan of a laptop is from 3-5 years on average. So, whichever you choose must be technologically advanced and fits your present and future needs.
The main question for a new buyer is which company laptop to buy? Or what are the specifications of a good laptop? The correct decision is a big challenge for consumers when purchasing the laptop in a dynamic range of various brands. To work with ease and convenience, you have to pick the appropriate laptop model for yourself. Here in this blog, we are going to share the list top laptop brands to make your choice easier. We cannot say that the best brand in the world is a particular brand. It's only too several things rely on the word 'highest.' What is best for a content writer may not be right for an enthusiastic video editor. The idea is to enlarge the scene and get things narrowed. We should discuss what makes those products the best option in town instead of offering you a quick rundown. You can cut several brands and have the right computer for yourself. Whether you choose to buy a Laptop for college, school or office, this list would help you make a wise choice.
10 Best laptop brands
#1 Dell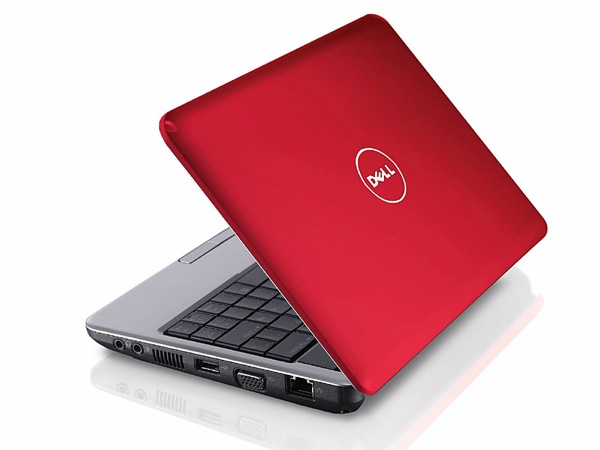 Dell is known to be the Best laptop company for several reasons –the major reasons are its styles, performance elegance and versatile collection of laptops. Founded in 1984, this organization is now operating in over 70 countries worldwide. Almost all sorts of laptops, including the most common high-end gaming laptops are available in the Dell inventory. You'll find solace in the XPS sequence if you're searching for consistency and portability. The screen resolutions, connection, software and innovative materials are the latest. Adopting revolutionary technologies, Dell has sought to deliver its customers a seamless experience while having the average modern laptop user in mind. Dell laptops were known for their long battery life, screen resolution, advanced technology and long lifespan. They also installed the newest Intel processor of 7th generation in their laptops to give their users a much better experience. Dell laptops are used and recommended by various professionals because of its slender profile and its full design. The Dell Inspiron is one of the best-selling laptops in India. Dell laptops have a good reputation in the market and you can opt for Dell laptops if you die for excellence, performance and versatility.
#2 Apple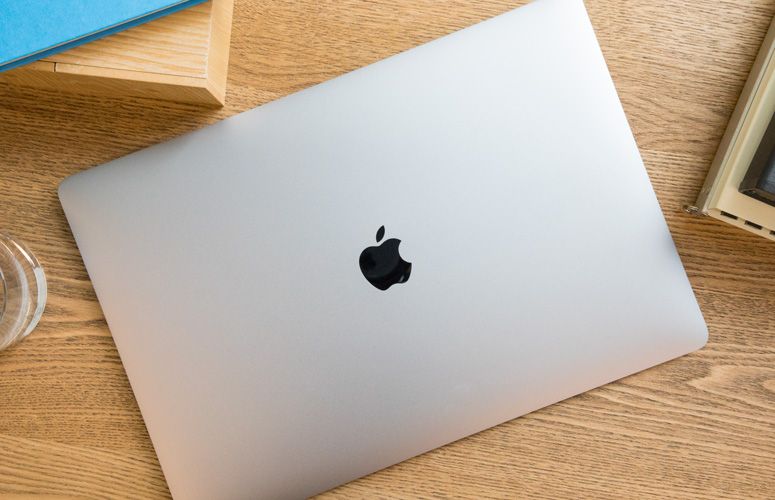 We can't compare the legendary Apple laptops with anyone. They are incomparable! Apple laptops are slim, stylish, sleek and sturdy. In the world of laptops, Apple literally doesn't need any intro, right? Founded by Steve Jobs alone, Apple has created a unique tradition in the production of high-performance, ultra-portable laptops. Apple has its office in California, USA. It is one of the Best laptop brands in the world. You don't have several options around in the Apple laptops— MacBook, MacBook Pro, and MacBook Air. Apple has combined portability, performance and good battery life in its laptops. One thing about Apple laptops is its cost. On the negative side, MacBooks are relatively costly. MacBook Air the most affordable Apple laptop has not been upgraded in the last two years. In addition, Apple does not yet offer a laptop with a touch screen. Apple MacBook Pro is Apple's best laptop to buy. We are talking about the standard variant of the Intel Core i5 processor and its 8 GB of RAM. The laptop also has 256 GB of SSD storage capacity. The performance aspect of MacBook Pro device is more focused. In terms of connectivity, this device uses USB Type C. Apple MacBook Pro is the best deal for you if you are a video graphics editor, animator or graphic designer that works on heavy software.
#3 HP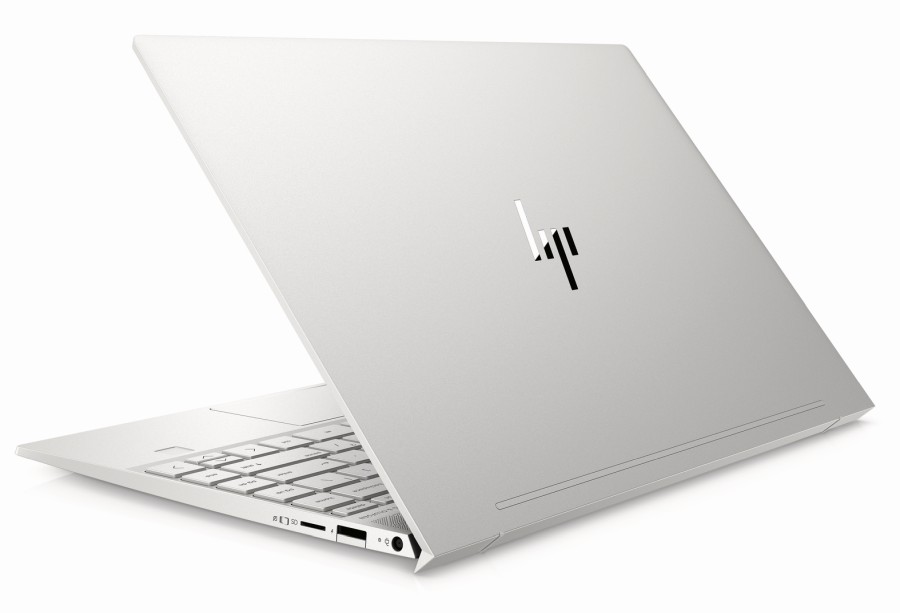 HP is one of the largest Laptop brands in the world. HP provides a broad range of laptops in your budget. HP is a well-known laptop maker with the latest technology and offers excellent performance features. HP has also incorporated high-end laptops, particularly one of the thinnest laptops in the world, starting with the dual-core systems. These days, HP crops laptops that are quick, powerful, advanced and user-friendly. HP is the world's second-biggest laptop manufacturer to meet a full variety of demands and requirements. Last HP introduced fresh developments in the laptop by making its products much slimmer with a premium design technology. You get better product quality and after-sales support even in low-end models from HP. This is a leading brand of laptops that suit the need of every consumer. The organization has reached the kilometres of the industry with its amazing advanced technologies. You can also have an elegant design with amazing features if you go with some premium picks. Nothing about HP laptops is unique, but you can surely get a computer worth the money you spend. Simply stated, we may claim HP notebooks are for everyone. HP laptops have poor battery life and that is their greatest downside. Along with Apple and Dell, HP laptop may be called the finest desktop brands. The HP Pavilion Notebook is the best-selling laptop.
#4 ASUS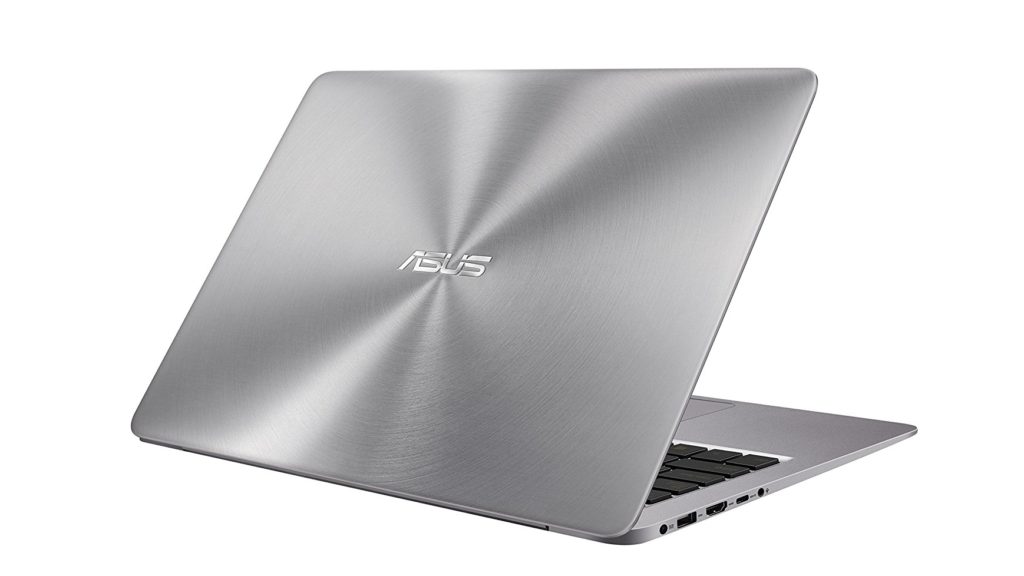 Asus was established in Taipei, Taiwan, in 1989. In very less time, this company won a good name in the international market. In terms of the laptop, Asus is known to offer the best quality at the best rates. In specific the ASUS ZenBook series provides a cost-effective and competitive collection of laptops. Asus promises the manufacture of high-end notebooks with the excellent specification, wide-ranging usability, functionality and long battery life at a far cheaper price. The Asus Chromebook Flip is one of the most affordable Chromebooks in the market, without compromising quality. It was definitely the first laptop maker who launched budget-friendly laptops with the advantages of sleek Design and portability. The range of premium products that offer high performance and smarter, portable designs is entirely different. Just like Dell, Asus users are satisfied with the product quality, reliability and price. In fact, the Asus devices offer amazing battery backup. In all this, ASUS is the best brand known among professionals and college-goers.
#5 Lenovo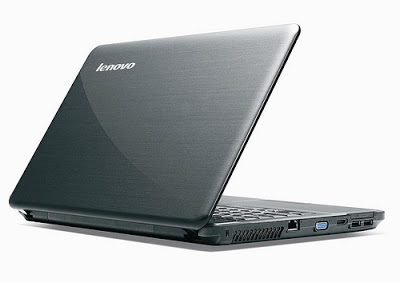 One of the leading Laptop brands in the world Lenovo offers laptops that are strong and board a long battery life. Lenovo was established in 1984 by a well-known Chinese corporation. It is one of the world's largest personal computer vendors. It has a broad market base that serves clients in over 60 countries worldwide. You might not Lenovo laptops if you are searching for style and exclusive looks in your laptops. They never looked good, particularly relative to other laptop companies. Many laptops by Lenovo deliver the highest design and efficiency. The company is renowned for its outstanding results in the production and sale of laptops. They're popular in the Indian market and contribute to a lot of revenue because of their high reputation. Most Lenovo laptops offer quality along with affordability. Lenovo also provides a wide range of standardized laptops for a more subdued taste in design. For new-age, young and innovative laptops, you can opt for Lenovo. Lenovo is the most appropriate Laptop Company for you if you're a specialist who doesn't want to show off but likes to work with something with smooth performance. You're never going to be disappointed with Lenovo laptops. Lenovo laptops are lightweight and incredibly easy to operate and carry.
#6 Acer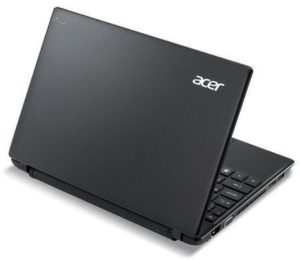 Acer, centered in New Taipei, Taiwan was founded in 1976. Acer provides the most cost-effective laptops in the market today. It has a large range of models, which cover most of the specifications of other high-end laptops, among the lowest price ranges. It's also offering standards and quality gaming laptops such as the Predator range. Because of its aggressive existence, this organization reached major benchmarks in the foreign business scenario. Acer once was also a sign of premium devices. Things have changed now, but Acer still produces some of the market's best laptops. Acer also offers a wide selection of items for different consumer groups. Acer devices are portable and also provide a type of added performance. However, many fancy features on these laptops cannot be accepted. Acer is a remarkable brand if you are all right with standard specs and smart designs.
#7 SAMSUNG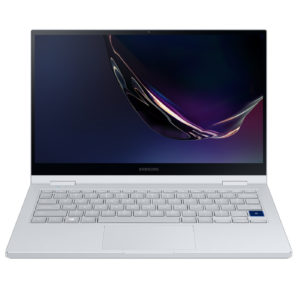 Samsung was established in the year 1969 by South Korean Company. The brand started electronic product manufacturing in 1988. With its headquarters in Suwon, South Korea, Samsung is considered one of the world's leading electronic goods manufacturers. Just as Apple, Samsung wasn't an active laptop player in the world. There are, of course, many laptops all along providing high-end functionality and efficiency. The focus on the production of sumptuous and opulent products was originally on Samsung laptops. In consequence, their laptops also cost more than the other laptops with similar specifications and features in the market. The design is smooth, sober and friendly. The best thing about Samsung is that you easily get what you want. Looking at some of Samsung's strongest laptops, they caught the spotlight because of their design instead of functionality. The Samsung laptops are significantly heavy on the hand in terms of the build which make it difficult to carry. This is a major drawback in view of the ease of portability being the most important utility of a laptop. The smooth functionality of the Samsung laptops is surrounded by amazing performance, durability and elegance, and has achieved a good reputation on the market.
#8 Razer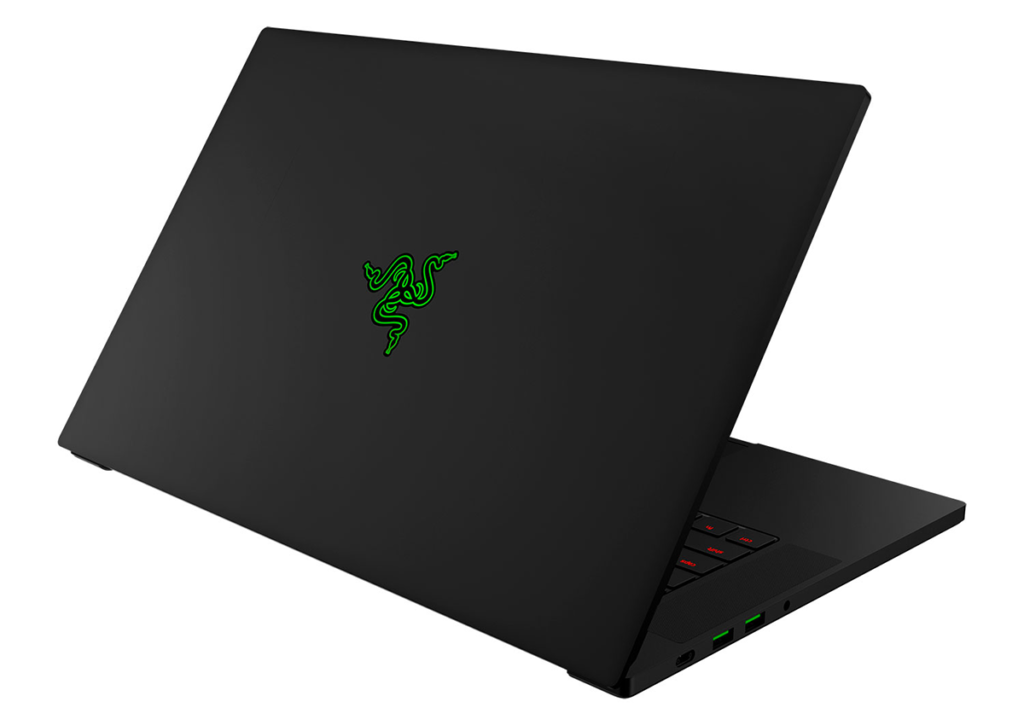 Unless you're still not into games, you might not have heard of Razer. On the other side, Razer is definitely the strongest laptop brand. If you want a laptop for intense gaming, then go for Razer laptops without any doubt. It is one of the best Laptop brands with the best quality laptops. With the introduction of the Razer Blade, the company proved itself by entering into list of top 10 laptop brands. It's a really good performance and efficiency. Although the laptop is much costlier than other laptops on the market, the cost is justified because the battery life is longer and the quality of the build is robust. Razer is more a trendy laptop brand as we began to understand the possibility of portable gaming machines after Razer devices. Razer offers lightweight and durable laptops for gaming. It is an ultimate gaming laptop brand in the world. You will have an enjoyable gaming experience with Razer laptops, as they have top-notch controls and smooth performance. If your sole purpose is to play games on your laptop, then choosing a Razer laptop would be good for you.
#9 MSI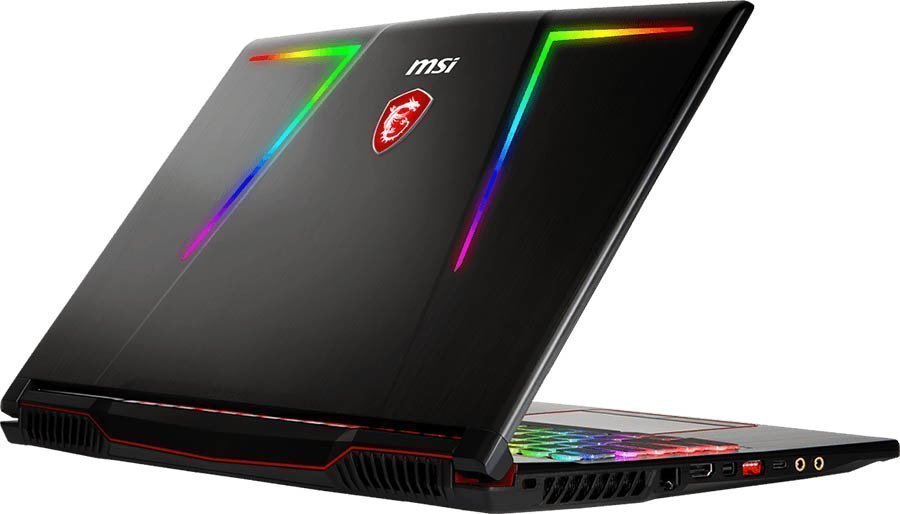 MSI is another popular brand of laptops based on gaming. If you want to buy a laptop with enough hardware and game-friendly optimization, MSI makes enough sense. The company sells a broad collection of laptops and workstations for games. The brand has just joined the market with robust and advanced gaming laptops. All laptops of MSI have a robust processor, RAM or ROM. MSI has long been an influential leader in the market. One drawback of buying MSI laptops is that its post-sales services and tech support are very weak and unhelpful. But if you are looking for a gaming laptop, go for it without any doubt. MSI VR Ready GE62VR Apache Pro is one of the best MSI laptops that you can buy to play heavy-duty games without any lag. All the laptops from MSI come with amazing graphics, robust build and sleek design. Going the laptop would be a great idea if you want to enjoy lag-free games in your laptop.
#10 Microsoft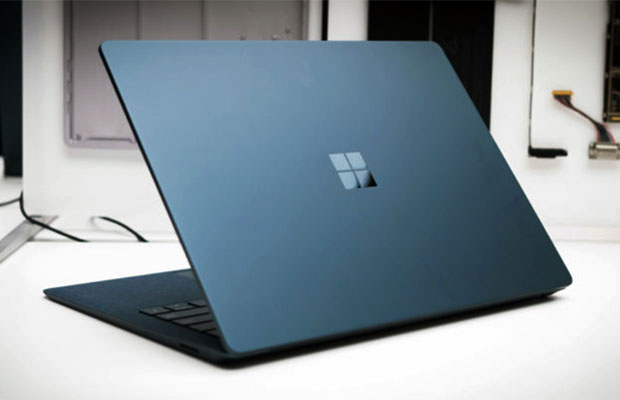 Microsoft has been in the world of laptops for a very long time. Microsoft laptops are like Apple laptop running on the Windows 10 system. The laptops are small and compact in colour and style. The Microsoft laptops are durable and can accommodate significant amounts of rough usage. The majority of devices are hybrid, which can be used as independent and fully-fledged systems. Laptops have below-average battery life. The selection of models is often incredibly small and does not satisfy the specifications of people working on heavy software. They are also more costly than other market competitors. In laptops which were recently made, Microsoft also introduced some sound and visual features. Microsoft Surface Book is one of the best laptops that have sophisticated build and high-end performance. We believe that the Microsoft Surface Book is a superior device for professional use with a powerful combination of Intel Core i5 Processor, 8 GB RAM and 128 GB storage.
Here is the list of top 10 Laptop brands in the market. You can choose the best laptop as per your work and requirements. Only go with the top brands when it comes to buying any electronic device. We've compiled this list of top laptops for your help after thorough research. Check it out and go for the best!