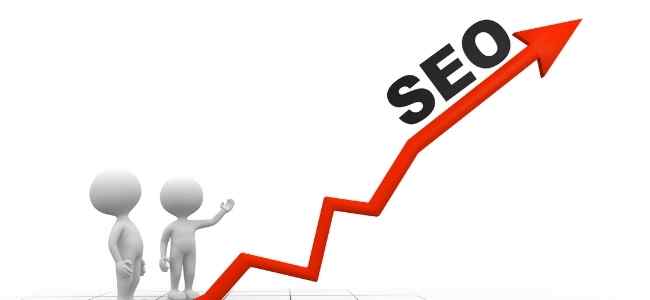 Some businesses have different locations. It's an excellent way of boosting the brand. It also shows that many potential customers patronize what the company offers, and one branch isn't enough. However, it can be challenging in terms of advertisement. The business should find a way to deal with multi-location SEO. The good thing is that there are experts like the best SEO companies St. Paul. They understand the process and will help the business improve its rankings online. Below are nine multi-location SEO tips that can boost the brand.
1.Build pages for every location
It's easier to rank high in search engines if every location has a page. The primary website can be the same, but every location should have a different URL. It's easier to optimize the content if it's specific to every area. There should also be unique content every day since there are different target audiences. There might also be some services available only to some locations, but not the others.
2.Optimize each location page
After building the content for every page, the next step is to optimize it. It helps to build content that can make the website more popular. There are different strategies for doing it. The goal is to use the right keywords in optimizing the page. For local SEO, the keyword should contain the town or city name since there are different competitors in the area. Optimizing the specific keywords will help the business stand out.
3.Create a Google My Business profile
Another strategy is to claim the Google My Business profile. Complete the information required for this page. It includes the company name, contact information, address, and other necessary details. This listing is the modern yellow pages. Therefore, it's essential to claim it. It allows more people to be aware of the business. When they want certain products and services in the area, they might turn into this channel for help. If the company already claimed the profile, it's easier for the potential customers to trust.
4.Get reviews for every location 
Receiving reviews for every location is also useful. Some people will turn to reviews for help if they have no idea which brands to patronize. They will rely on what other people have to say about the products and services. There are different ways to encourage reviews. Start by reminding the customers to leave one. Another strategy is to make it easier for them to write these reviews across platforms. Most of them don't leave reviews but are willing to do it if reminded.
Apart from asking customers to leave reviews, it also helps to respond to them. Whether it's good or bad, the company should respond. It's an excellent way to encourage more reviews. There are also other people reading the interaction, and they will feel that the business cares about the customers. If these are negative reviews, a response is even more crucial. It will set the right narrative and prevent false information from spreading. If the problem is correct, the business should show concern and apologize if necessary.
5.Create location-specific content
Another strategy is to create location-specific content. In doing so, more people will find it appealing. They might even decide to stay and explore the website if there's something relatable to them. The key to content writing is to give people important information. It's not enough to keep advertising the products or services. It doesn't excite them. However, if the business offers them unique information that isn't available elsewhere, they will have a reason to stay.
6.Claim local directory listings
There are also local directory listings available, and the business should claim them. Like Google My Business, this listing is useful. Some people look at local directory listings since they want information about businesses nearby. It also involves the completion and verification of the business profile. It doesn't take time, but it can do wonders in boosting the company's brand awareness.
7.Focus on link building 
Like any other search engine optimization tactic, link building is necessary for local businesses. It helps to leave content across different platforms. Guest blogging is one of the most reliable strategies. However, for multi-location businesses, it requires local information. It also helps to quote local business leaders and government officials. The content will become more meaningful using this strategy.
Social media marketing might also come into play. More people are using social media these days. Therefore, it's easy to capture their attention and convince them to visit the website. The problem is that not many people feel interested in clicking the link when they're already on the social media platform. They prefer to stay instead of leaving social media. However, with regular interaction, some of them might decide to open the link and discover the website. Link building is a lengthy process, and it helps if the business is consistent in doing it. The best SEO companies St. Paul will help think of the top link building strategies.
8.Avoid keyword stuffing
Most marketers already know that this strategy is terrible. It used to be a surefire way to reach the top of search engines. However, Google changes its algorithms all the time. Therefore, it's no longer a viable option. It will even lead to penalties if the website continues to stuff keywords in the content. It doesn't sound natural, and it's a flawed way of reaching the top.
9.Be consistent in content delivery 
Just because the company succeeded in search engine optimization doesn't mean things will stay the same forever. Someone else may take over. Therefore, it helps to have consistent content delivery. Google loves it since it appreciates fresh content. Users also like going back to websites that offer new something new each time they visit.
It takes a while to figure out how to be competitive in search engine optimization, especially for businesses with multiple locations. Therefore, it pays to ask the best SEO companies St. Paul to help. With their expertise in the industry, the company will be competitive. Even if there are too many businesses offering the same services, the company can still make it.