Reviews
Exclusive, Handcrafted, Attractive: Emporio Armani Watches To Make You Look Different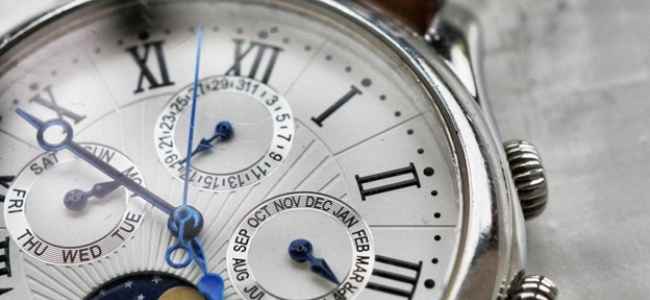 Giorgio Armani continuously being adored by power and fame, dominating fashion and every niche in the industry. When the brand Emporio Armani was birthed in 1981, everything changed its pace. It became the blueprint and one of the most successful watch brands that everyone craves for—everyone wants to get their hands on.
The thing is, there is not getting wrong with Emporio Armani Watches because they have every watch fit for everyone's needs from different lines of the classic, retro, dress, and even sport they accommodate anything you could ever wish for. So, let me entice you with some Emporio Armani watches that you should get your hands on.
Emporio Armani Hybrid Smartwatch
Slick. Stylish. Chic. Classic. Suppose you have a dear fascination with the color black by chance. In that case, this Emporio Armani watch will surely suit your fancy. This is by far their most astonishing watch with its stylish gunmetal case, and the black leather strap makes it a great introduction as the first watch to have wearable technology features on the Emporio Armani brand.
The watch has a charming casing measuring 43 mm in diameter and a thickness of 13 mm. The way that it is fashionable and can suit any occasion and can conform to whatever time zone you are in when traveling is a feature to die for. Filter notification, control music, take a picture, and it is water-resistant for 100 ft. What are you waiting for? This smartwatch is available for iOS and Android.
Emporio Armani Men's 3 Hand Classic
Not a fan of a watch with a smartphone involvement shenanigans? Well, this classic Emporio Armani watch sports a sleek black dial, a round look, and an analog face with the Emporio Armani logo etched at 12 o'clock and a stunning date window at 6 o'clock. This watch is a definition of classy without saying much.
What is illustrious and eminent about this watch is its basic, somewhat old-school look complemented with a modern design that is perfect for business attire look and something fancy. It is 43mm in diameter and weighs 1.9 ounces with a material of stainless steel. It is water-resistant for 165 ft which is terrific for swimming but not advisable for deep diving or snorkeling.
Emporio Armani Men's Dress Silver
Looking for a watch that is simple yet a stunner? Look no more. This stylish silver watch will give you everything you need and more. Its stainless steel case adorned with a black dial paired with a date window is a fun and pleasing addition to your look. The thing is, the stainless steel of the bracelet can be adjusted in length by having the links removed.
One great feature of this watch is its quartz movement and the splendid movement chronograph, which keeps a magnificent and superb track of time. It is 43mm in diameter, and the watch weighs 5.17 ounces.
Emporio Armani Men's Smartwatch 2
This watch will not just help you look chic and classy but also keeps track of your health. This second smartwatch by Emporio Armani is powered by Wear OS by Google. It has tons of functionality and features like tracking your heart rate, having the Google pay aspect. You can also acquire a Google assistant.
Since it is a smartwatch, you just recharge it yourself. With its compatibility and connectivity with Wear OS by Google, its service and performance efficiency is beyond. The watch faces are customizable and denote that you can be the master of your own watch, choose the look and switch it around if you want.
Emporio Armani Men's AR2447 Stainless Steel Leather Strap
Even though most Armani watches sport a metal strap, this one prides itself on its leather strap. That may sound like a shocker or a red flag, but the usage of a black leather strap in this watch adds an extra layer of class and sass to it, which perfectly contrasts the stainless steel case.
With the signature Emporio Armani insignia inside, you know you will be having a blast. The steel hue of the rectangular markers paired with the black dial is heavenly. When you think that is it, well, it features three sub-dials, and with its standard buckle clasp and remarkable Japanese quartz movement, no one is going to stop you from looking dapper.
Takeaway
Emporio Armani stands out from its competitors because it knows how to bring class, luxury, and elegance without compromising its watch's functionality. The range of their watches is something to admire, from mundane-looking watches yet emits taste and refinement to their top-tier watches that shout grandeur and opulence.
With Emporio Armani experimenting and releasing hybrid watches with the incorporation of technology with their stylish smartwatches or what is likely called wearable technology proves that the limits for Emporio Armani are boundless… endless.