PC
Find The Affordable Cost to Build a High-End Gaming PC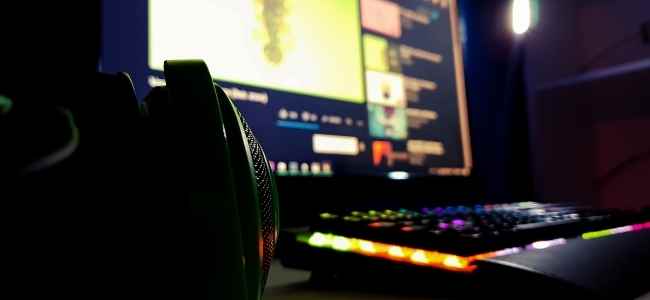 Gaming enthusiasts are always on the lookout for the techniques and tips to build a high-end gaming PC at an affordable cost. However, novice gamers would find this task daunting since it involves a lot of research but, most importantly, finding the right place to get the components. www.alliedgamingpc.com.au is one such place where you can easily find the right stuff for building a high-end gaming PC.
While building a gaming PC, you must be absolutely sure of what you should or should not be doing. Of course, you would want the PC to be robust and advanced so that you can play the latest release games.
At the same time, the cost factor is always in the play. So how exactly would it be to find the affordable cost to build a high-end gaming PC?
When you have loads of money to squander around, the task of building a gaming PC appears to be a piece of cake. However, for those of you who are reluctant to spend vast sums of money, you would need proper guidance and information to bring home an excellent gaming PC.
This write-up majorly focuses on the information that would help you build a gaming PC at a very reasonable cost. So let us quickly dive into the most sought after information in the sections below:
Build A Gaming PC from Scratch Vs Using Old PC to Rebuild It
Some of you might already have a gaming PC at home and might just be considering upgrading it. It would be wise to do so since you could save considerable sums of money by reusing some of the components.
There are two things to remember when you use your old PC to rebuild a new one:
You might save money by reusing few components
Sticking with the old components might do more harm than good.
Here is what you need to remember. You can use old peripherals like the game controllers, CPU cabinet, mouse and keyboard (depending on their present condition). However, components like the power supply unit, the display unit, graphics card, processor must be replaced if you want to have a flawless gaming experience.
Consider all Costs and Set Your Spending Limit
First, you need to decide how much money you would be willing to spend on the new gaming PC. Next, you must consider all the cost that you might have to incur. Some gamers forget to consider costs like OS license, leading them to spend much more than they budgeted for.
Compatibility Test
Whether you use your old gaming system for an upgrade or build one from scratch, you must factor in the compatibility before spending any money. For example, the motherboard's compatibility or graphics card with the other components must be considered beforehand.
Buying All at One Place Vs. Purchasing from Various Stores
One would always wonder if it's wise to buy all components from one place or procure them from various suppliers. Buying all peripherals required for your gaming systems from one place is more often beneficial since you save a lot of time and might also end up getting a better discount.
Another advantage is that all components' compatibility can be tested, or you can get immediate guidance on the same by the sellers before you purchase anything. It would eventually help you in getting a high-end gaming experience with the right components. Allied gaming PC in Australia is one place where you could find almost all the products to compare and run a proper compatibility test.
Choose a Processor: Intel or AMD?
You would never find a clear answer as to which of these two is the best. Both companies, AMD and Intel, have put considerable efforts to entice gamers. However, to give you a general idea, AMD's Ryzen processors are cheaper than their counterpart Intel's Core processors.
If you are set on a limited budget, then AMD could prove to be a wise choice. However, if you are aiming for a splendid gaming experience, then nothing beats Intel processors.
SSD or HDD
This is a no brainer. HDD might tempt you on account of its cheaper cost. However, SSD is always a better choice when it comes to the superior gaming experience. You might save some money when you purchase an HDD. However, this has a considerable impact on the gaming experience. It would lack the performance and might even slow down when playing advanced games.
Patience
This might seem to be an odd suggestion but having patience while building a high-end gaming system is worth it. When we advise practising patience, what we mean is that you need not buy all components at once.
The gaming world is ever-evolving, and with advancement, the predecessor products experience a drop in their prices. It would be worth waiting for a while and then buying the same component at a better price.
Example Cost
To help you build a gaming PC with high-end features at an affordable cost, here is an estimated cost to help you get started. Please be advised that these are just suggestive costs and might vary according to your location and availability of the products:
Total Cost: Around AUD 1500
CPU: AMD Ryzen 5 2600 AUD 280
GPU: Radeon RX 580 8GB AUD 450
Motherboard: MSI B450 Gaming Plus AUD 260
Memory: 16GB DDR4-3000 (or better) AUD 200
Storage: 512GB M.2 NVMe SSD AUD 200
Case: AUD 65 to AUD 130
Power Supply Unit: AUD 65 to AUD 130
To Conduce
Building a high-end gaming system might not be a simple errand, and many would shy away and procure the pre-build gaming systems. However, there is an upside to building one on your own. Most importantly, the satisfaction of putting the components together and finally running it successfully is incomparable.
If you plan to build a high-end gaming PC at an affordable cost in Australia, then Allied gaming PC is a must check-out place for you. Besides having a massive range of options, you could also end up getting an incredible deal to help you build that most longed high-end gaming system.