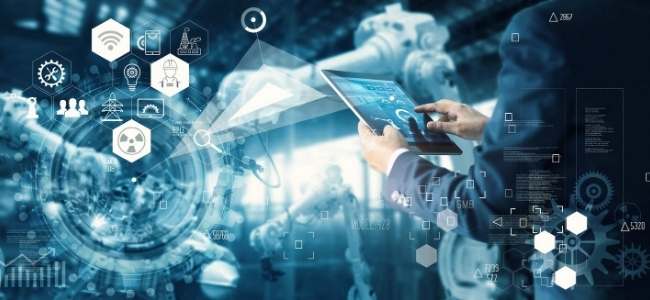 The COVID-19 pandemic has brought with it many challenges. Businesses throughout the world are suffering. To overcome internal business problems.
Many organizations have started using Cold email software. While homeowners in the lockdown are busy buying entertainment packs, businesses are investing in HRMS software.
Follow along to find what this software does and why it's so in demand.
Introducing HRMS Software
A Human Resource Management System is a comprehensive software designed to integrate core as well as strategic HR functions in a single solution. It has an employee self-service portal and its purpose is to automate administrative tasks, steaming recruiting, and reduce the turnover ratio.
Let's have a look with statistics have to say:
The global market for HRMS is expected to grow by $30 billion by 2020.
54% of the organizations are spending on HR tech
28% of small business companies plan to replace their HRMS solitons in the coming 12 months
The Increasing use of HRMS Software
Wondering how are businesses leveraging the use of HRMS software? Here are some of the HR operations this program is taking care of:
Attendance Management
Lockdowns in countries are forcing organizations to introduce changes to their business model. The biggest change of all was Working From Home. Also, the physical absence of employees is a challenge indeed. But here, the HRMs software comes to the rescue. It tracks, records time and lets employees manage their attendance. Employees use the online portal or app to punch in and out for marking their presence each day.
Payroll Processing
Processing payroll has always been an issue. Organizations have struggled to evaluate and process correct salaries and ensure it happens on time. The HR software reduces the runtime of payroll models and aids in achieving maximum efficiency.
The software checks the time and attendee of each employee and calculates their salary based on the data store. The right salary amount auto-directs to their banks and hence the correct amount is credited into the employee bank accounts.
Online Learning
To order to keep the spirit of productivity alike, many organizations are investing in e-learning. Depending on the type of HRMs software in use, you can also conduct live learning and development sessions and webinars to exchange knowledge and help your team learn new skills.
Smooth Onboarding
HRMS software makes the onboarding process quick, efficient, as well as simple. The software organizes and controls the onboarding process, makes the role of each employee clear, allows the organization to monitor the new hire's progress, provides the newcomer a welcoming environment, and more.
Expense Management
It's an important issue for organizations to manage and keep track of business expenses. Some businesses also reimburse medical expenses and travel expenses. The HRMS software keeps tracks of them all. The employee submits their receipts on the accounts. All invoices are gathered, processed and then reimbursement is made efficiently without missing anything out.
Performance Evaluation
The appraisals, appreciations, and promotions of employees depend on their annual performance evaluation. The HRM software lets you set objectives for the year and evaluate the performance of each employee against those objectives by assigning them scores. Everything is controlled automatically via the HR software.
Employee performance evaluation often takes a long time. Plus, finding all information about every employee if it's scattered makes the process even more cumbersome. The HRMS software offers managers 360-degree feedback of all employees in real-time. The performance management data demonstrates better insight into rewards, compensation, planning future goals, etc.
Improve Employee Self-Service
This is the most in-demand feature of modern HRMS software. All employees have questions about leaves, salaries, appraisal, resignation, and more. It's difficult for the HR department to answer all individual questions. Most of the questions are repetitive.
With an automated HR management system that provides self-service, employee satisfaction is higher. There's no miscommunication and every employee will know where to find answers to their accounts. All employees have their own accounts which they can access any time to find the information they are looking for.
Cost-Effective Solution
HRMS software is a cost-effective solution, which is another prominent reason why it's an attractive investment for organizations. When time-consuming data entry tasks automate, it saves the company a great deal of time as well as money.
Using an HR management system costs between one and three dollars per employee each month. That means the expense is much less than the salary of an HR manager. For mid-sized businesses and even large organizations, it's a perfect solution to cut expenses.
Conclusion
Any organization that's not using an HRMS software in 2020 is wasting its HR department's time. You can either get an off-the-shelf software for your business or have a customized software developed based on your company's needs. All the benefits of HRMS software are transparent just as Cox's pricing since there are no Cox hidden fees. So don't miss out on this HR tech to make your organization's HR operations smooth.