Mac
Apple MacBook Pro vs Macbook Air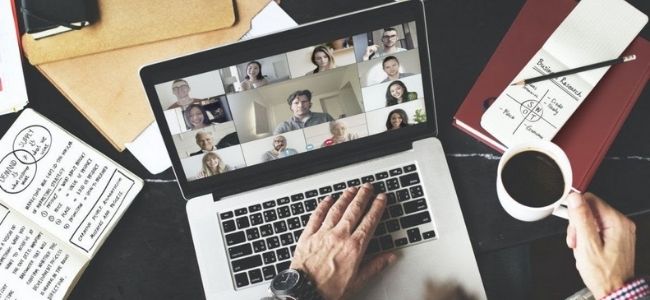 In Sri Lanka, MacBooks can be the best choice for those who want to buy a lightweight, fast, and simple netbook made by Apple. This Apple device is now the best choice because it has many advantages over other netbooks.
However, when you want to buy it, you have to choose between two options, they are Apple MacBook Pro vs MacBook Air. They are two good apple products that offer some features and good specifications. We should not underestimate them. Click here for the best Apple Macbook Pro prices in Sri Lanka.
So, which one is the best for us? If you are still confused about choosing it, read the following reviews of Apple Macbook Pro vs Macbook Air.
1. Design
When we look at the design, both the MacBook Pro and the MacBook Air do not have significant differences. The body design is made of aluminum with a distinctive matte finish. It also has an additional Apple logo that can light up when you turn on the device.
Meanwhile, for color choices, they basically have the same color options, they are space gray and silver. Recently, MacBook Air comes with a new gold color, but Macbook Pro has no other options.
2.Thickness
When we look at the thickness, the MacBook Air is not thinner than the Pro. But, they do not have a significant difference in terms of thickness, especially if you compare the Macbook Air to the 13-inch Macbook Pro. Meanwhile, the 15-inch Macbook Pro has a bigger size. The size is not a big deal at all because they are very comfortable to carry.
3. Weight
Next, we can check the weight. which one is lighter between the Apple Macbook Pro vs Macbook Air? In addition to its thicker size, the MacBook Air turns out to be somewhat lighter than the Macbook pro version.
4. Battery
MacBook is very popular for its battery life that is above average when compared to other netbooks. Both Macbook Air and Macbook Pro have similar battery quality.
It is known that the MacBook Air can last 12 hours when you use it to access the internet and 13 hours for watching videos. Meanwhile, the MacBook Pro can be used for 10 hours for the internet and playing videos.
We can say that the MacBook Air is the winner when we compare it to the Pro version. It does not only have good battery life, but it is also quite lightweight to carry.
5. Performance
What about the performance? Basically, Macbook Air and Macbook Pro have different specifications. MacBook Air is powered with a 1.6 GHz dual-core Intel Core i5. It is also featured with Turbo Boost up to 3.6 GHz. Meanwhile, the MacBook Pro comes with a 1.4 GHz quad-core Intel Core i5. It also featured with the same Turbo Boost of up to 3.9 GHz as equipped on Macbook Air.
In terms of performance, we prefer the Macbook Pro as you can see the processor. This Pro version is actually designed for professionals, so it must have better performance.
MacBook Pro can smoothly even when you run heavy programs. It is good for video editing, graphic design, playing games, and much more.
6. Graphics and Display
Apple released the new MacBook Air that is featured with Retina Display and True Tone. In this case, the Macbook air becomes more comfortable when you want to use it for a long time.
Meanwhile, these features have been available on MacBook Pro for a few years ago. Fo the display, both of the devices have the same display, but they have a different brightness level. In terms of display color, Macbook Pro is the winner.
But, when we compare graphic performance, it seems that the Macbook Air and Macbook Pro have no differences despite it comes with different technology.