Gadgets
Buying The Best Tablet for Note Taking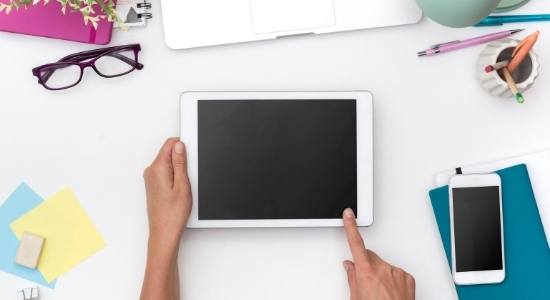 Living in the 21st century, the era of science and technology, every aspect of our lives has become digital. Similarly, taking notes on notebooks has become so outdated. People nowadays take notes on digital devices and are on the hunt to find the note taking tablets.
Unlimited options for note taking tablets
To cater to all these demands, the market is offering a range of different tablets for note taking that differ in prices, features, and processor's capabilities. With an overwhelming variety in the market, how do we figure out the best note taking tablet? Well, the answer is not as simple as it seems as it varies from one person to the next. Depending on the demands and usage, the choice for the best tablet for taking notes may vary considerably.
Choosing the tablets for note taking
Here, we will guide you regarding specific attributes that will aid your purchase decision. We are listing some features that you need to keep in mind while buying the best wholesale tablets for note-taking.
What should you look for while buying the best tablet for note taking?
Here are the most basic features that are present in almost every tablet but can help you compare different options. Let us take a look:
Processor
This should be the most important consideration as it determines the speed of your device. Ideally speaking, if you are going to use the tablet only for simple tasks, processor capacity should not be a big deal. You should not invest too much for a high-capacity processor if you do not intend to use it excessively for technical purposes.
If you intend to use a lot of apps concurrently, a dual-core processor can be a good choice. Simultaneous running apps tend to slow down your device if you have a slow processor. Octa-core is a swift processor with which you can open applications within seconds, and start taking notes immediately!
Battery
This is a very crucial feature for buyers when it comes to note taking tablets. Whether the user is a college student that needs the tablet for classes or an office worker who needs it for meetings, the battery is a major consideration.
Ideally, the battery should easily last for 3-5 hours to keep things convenient at the minimum. 7 to 8 hours of battery time will let the person take notes throughout the day without worrying about charging the tablet or laptop.
Another vital thing to keep in mind is that even though the battery of a tablet can be changed, the capacity remains the same. So, for extensive note taking, the number one feature you should be rooting for is a long-lasting battery.
Internal storage
Although saving notes does not eat up a lot of GBs, and internal storage usually does not affect your note taking utility, it may limit the number of stored notes. It is a good idea to have good internal storage to avoid any issues in the future. Depending on your usage, the best tablet for note taking will ideally have 8GBs to 16GBs of internal storage.
RAM
This is the backbone of any note taking tablet. You should not compromise on the operating system of your device. At the very least, opt for a 2GB RAM. However, the higher it is, the more satisfied you will be with your notes taking tablet.
Screen and resolution
This feature determines the picture quality and how clear the words on the screen will appear. Normally in the market, the standard size of a note taking tablet is 7-12 inches. In this size, 1920 x 1080 is the standard resolution size, which is quite satisfactory. However, this is not a hard and fast rule; if you want to indulge, you can always go for better than the standard!
We hope that with this guide in mind, you can easily get your hands on the best tablet for note taking.
Best Tablets For Taking Notes
For your ease, we have listed nearly top 08 products that deal in high-end technology, along with a detailed description of features and specifications of each. This buyer's guide about the best tablets for note taking in 2020, will help you out which product to choose that suits best to your budgets.