News
Tips To Maintain Concentration During Online Classes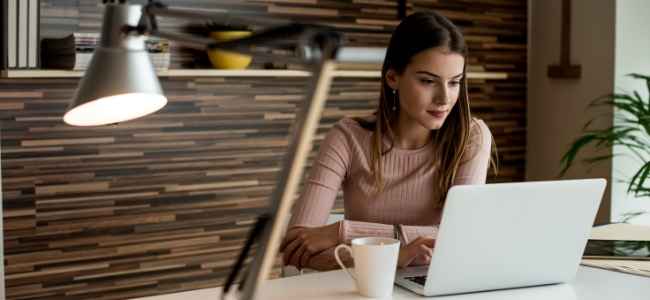 Remote education has become the catchphrase of the post 2020 era following stringent lockdowns imposed around the world. But studying from home comes with a fair share of loopholes with the biggest being dwindling concentration levels. Read on to know more about ways for students to keep up their concentrating levels during these tasking times.
· Identify Your Causes Of Distractions
With each student learning from their own houses, the types of distractions faced by them are also bound to be different. This is why it becomes important to identify the specific triggers of distraction. For doing this, students can take a note of their habit while attending online sessions for a few days.
They will be easily able to come up with a list of stimuli which cause their attention to falter. It might be the urge to constantly check the mobile phone, check on pets or look inside the fridge for food. Once the distractions have been identified, pupils need to work on means which can help them in staying focused while learning remotely. While some students need complete silence, others like playing some subtle music in the background.
· Maintain Your Study Space
Our concentration levels peak at education institutions as we identify those places with learning. This is not the case with the relaxing home environment and so it becomes imperative to have a dedicated space meant for studying. Various research studies have shown till date that studying on the bed reduces both focus and sleep quality.
Keeping your study area clutter free can also reduce cortisol levels so that students can enjoy greater peace of mind. Students can invest in accessories like a laptop stand and Bluetooth keyboard for bringing more efficiency to their study sessions.
· Create A Proper Study Routine
Maintaining a study routine is important if you wish for your brain to follow a particular pattern. In most cases, these routines are provided by the online tutors after considering ways to reduce screen glare during the entire process. Adhering to a similar routine on a daily basis will rejuvenate your body and mind when it's time to focus.
· Turn Off Phone Notifications
The irresistible buzz of a brand-new notification can break our concentration levels. Students often complain of poor progress even after spending hours on a project. But in reality, they had wasted half the time in scanning through social media pages checking for new messages. If you are keen on staying focused while learning remotely, then it is advisable to put your phone in silent mode and place it in a separate room. Students can still check for important notifications during planned breaks.
· Take Routine Breaks
Trying to focus on one activity over prolonged stretches of time will cause our brain to get more distracted. This is why it is advisable to take breaks every hour so that our brain can refocus attention. The breaks become very important for ensuring the best of mental and physical health in the era of online classes.
Conclusion
Students can easily maximize their remote learning experience by following these easy tips mentioned above.